Mobile gaming has improved way too much over the last half decade. The very first games were developed as 2D games such as Solitaire or Angry Birds. However, as technology is going forward now we have 3D games for Android.
Lucky for you, we've downloaded and tested a huge number of games and choose the top Android 3D games for just for you. In this article, you will take a look at the best games that come with excellent graphics.
3D Games for Android
Minecraft is one of the most played Android 3D games. Most people know how this game works since it's been with us for quite a long time. Players have a randomly generated world where they can explore and craft items. It features building houses, online multiplayer and much more.
It is loved by millions of users and it's very addictive. You can get this game for $6.99 and has some in-app purchases. The purchases are for player skins and don't affect the gameplay in any way. The best part is that this game comes with no ads.
With over 50 million downloads worldwide, City Racing 3D is one of the top Android 3D games you can play these days. For all the car racing fans, this game is definitely worth trying. It comes with decent graphics and interesting gameplay. In addition, it features real competition, supercars, and easy controls.
In the game, you have many racing modes in which are included, career, elimination tournament, time trial, and much more. Players can upgrade their cars and customize them however they want. It is a free-to-play game as long as you don't mind a few ads.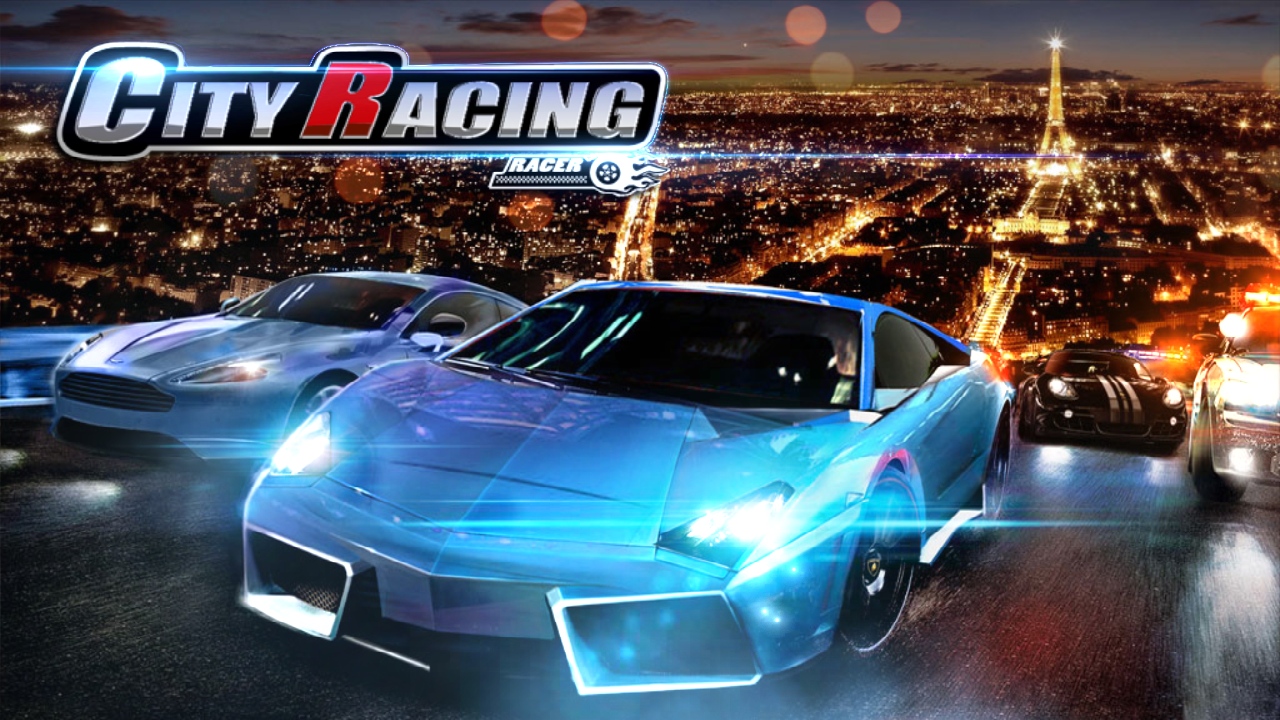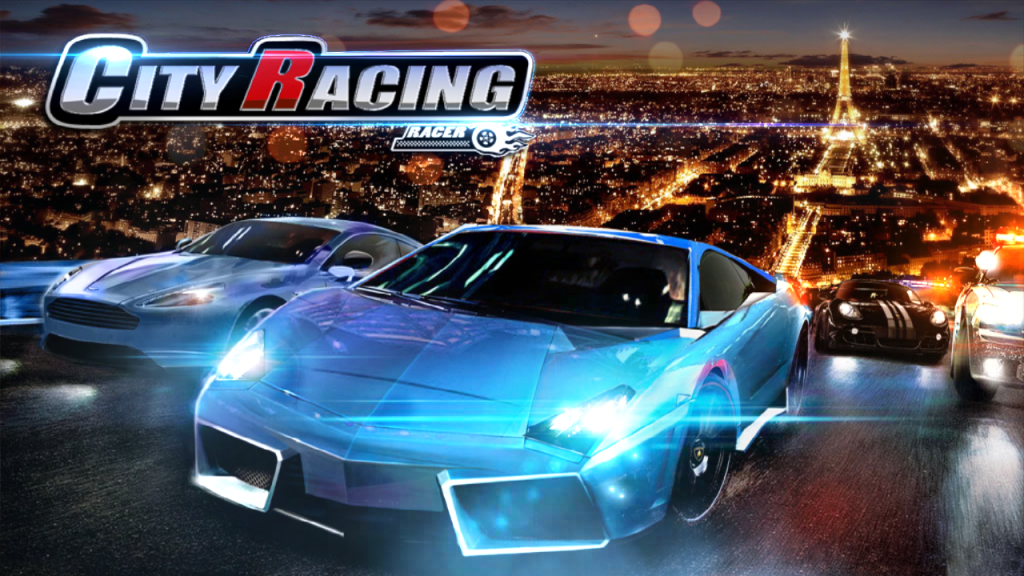 Sniper 3D Gun Shooter is one of the most played fps shooting games. It features realistic 3D graphics, tons of missions to make sure to keep you busy. It's optimized for both tablet and phones. It addition, it comes with many different guns to make things more interesting.
It has easy and intuitive controls to make sure the game is suitable for all age. This game is free to download, but it comes with ads and some in-app purchases. Play more: Shooting Games for Android Audience
A Gameloft development, NOVA Legacy brings you one of the best 3D sci-fi experiences. It comes with a sci-fi storyline, an online multiplayer for all those who like more competition and much more. It is one of the best shooting games available on the market right now.
Players can find and upgrade their weapons in order to make their chances of winning better. Since our team played this game for days, we guarantee that NOVA Legacy is a very interesting and addictive game. It is free to download with some ads.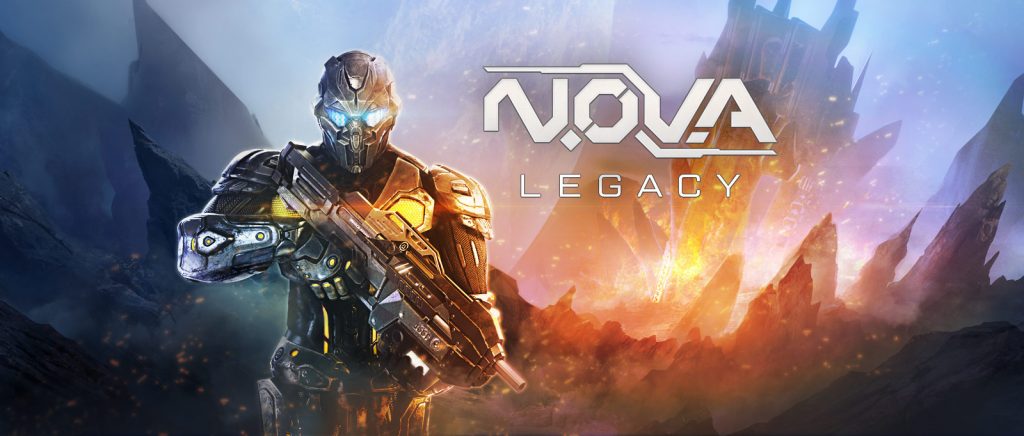 This game is a helicopter battle-based game where players enjoy the amazing flying battles between helicopters. With more than 50 million downloads and a rating of 4.4, Gunship Strike 3D surely belongs to the list of the top Android 3D games.
The game features decent graphics, multiple helicopters with different types of weapons and equipment. It has realistic 3D graphics and stunning visual effects. In addition, it comes with 40+ levels to keep you busy. It is another free-to-play game as long as you don't mind a few ads.
Ever wondered how could anyone master the game of tennis prior to really playing the game physically? Tennis 3D is one of the top 3D games for Android for mentally mastering the game of tennis. This 3D game provides a vast number of players to choose from.
It also allows you to choose your favorite player and play the game with sportsmanship. Tennis 3D Android game is one of the best examples of 3D games for Android on the market, and it has a huge fan base. The 3D game is designed in such a way that would appeal to the users and you'll have a great time playing and scoring.
How fun it would be to play the pool ball game that you always enjoyed during your free time online but with players around the world? 3D Pool Ball is one of the top 3D games for Android to play quick and energetic rounds of pool against others online.
Being a 3D game, it has gained much attention and has become a trend among the 3D games for Android. This game never fails to meet your expectations for delivering its high-quality game design and performance making it the most favored 3D Android game.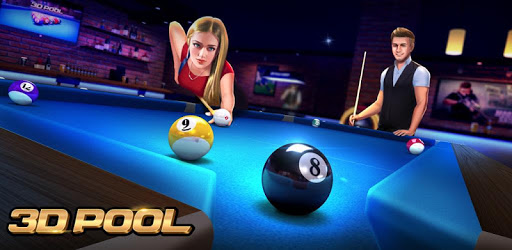 Who doesn't want to experience real-time wrestling witnessing all its tactics? If you are a hardcore fan of wrestling, then wrestling revolution is one of the most rated 3D Android games for you to step into the ring and be your master.
This 3D game allows you to wrestle online with like-minded people which almost gives you a real-time experience! Wrestling Revolution 3D Android game offers choices to choose from with respect to the modes like that of a ring, a cage, or something else.
Want to fight a battle for the good? We all like to master the skill of a warrior at some point. This 3D Android game Champion Fight 3D provides an exquisite platform to fight your battles with your mates against your opponents.
The input of martial arts along with excellent user interface makes it one of the most rated 3D games for Android. You can even create a hero of your choice with added skills and fight your way through! Champion fight 3D game is dynamic and thrilling. Check these: Fighting Games for Android
As its name says, 3D Android game Flight Pilot Simulator 3D stimulates the imagination of the player and gives him both an intellectual and an entertainment boost. As one of the most loved 3D Android games, it never failed to satisfy the players with its beautiful graphics imagery.
This 3D game kindles the pilot inside every player and delivers a master by executing rescue operations, and crossing risky terrains which pump up the adrenaline level inside the players!
Gunship Battle: Helicopter 3D is the perfect Android game to evolve the soldier in you! The most realistic simulation of war is what makes it one of the top 3D games for Android out there. In the game, you play the role of a badass pilot who ruins his enemies by turning them into ashes.
The 3D game captivates the players through its various realistic maps, each challenging the players distinctly. The combative essence mixed with outstandingly equipped helicopters is what makes it stand out from the other games that fall under the same genre.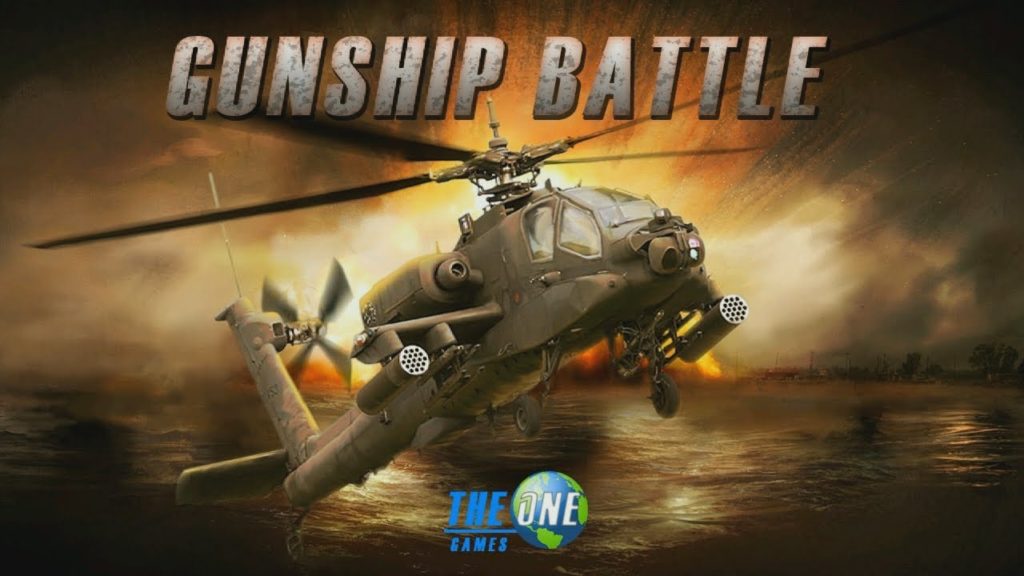 Bike Racing 3D is a game that will ignite the biker in you. The fact that it's a 3D game just accelerates the player's interest in the game. The game allows the players to unleash the motorbiker in them and quench their thirst for speed.
The vivid and distinctive maps and gameplay provided by the game make it one of the top 3D games providing realistic gameplay. The game promises thrilling gameplay, as it allows the players to perform cool tricks mid-air. This makes the game a tough competitor to become one of the most rated 3D Android games out there.
We all wish to become skillful drivers one day. City Driving 3D is certainly the right 3D game for anyone who wishes to experience nearly real-life driving.
This 3D game has got all the visuals and real images relatable to the city and traffic. This makes City Driving a realistic 3D game which is one of the most rated among 3D Android games.
We all get enthralled and intrigued to play an astoundingly thrilling game like Zombie Roadkill which is one of the top 3D android games that merges the exciting shooter games and timeless racing games.
This 3D game not only allows you to drive through the walking dead but also lets you shoot down the zombies while on a wheel! This 3D game for Android surely adds a modern touch to a classic game. Do you play the Clash of Clans game? Check its alternative games like clash of clans.
We sometimes fail to realize that games like Punch Boxing deliver a real-time experience in 3D game form. Punch Boxing 3D remains the world's number one combat sports Android 3D game to date.
This 3D game makes use of excellent animation along with high-quality virtual graphics which allows it to deliver better quality performance to the users which makes it one of the sought-after android 3D games.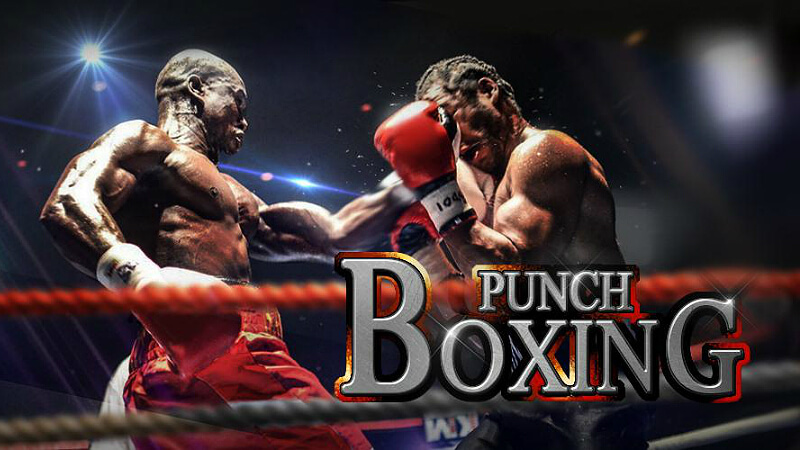 Another of the top 3D games for sports lovers, who love cricket very much. With this game, you will get a real-time gaming experience within your mobile-only. You can also compete with your opponent in real-time. Real Cricket 18 has been voted the "Most Competitive Game of 2018".
Here you will experience the most innovative gameplay ever, as you can clearly see the difference between different bowlers and batsmen. You will experience the game from the eyes of the batsman and can feel the bowler bowling to you. You can also play 16 different types of tournaments by creating your own team.
At first, I will mention that this game is not free to play. But if you're an adventure lover then this game is worth spending time and money on. As it is one of the most loved Android 3D games.
The storyline of this game is Abe was once an employer at RuptureFarms, he was also the employer of the year. But one day he heard his boss is making a plan to turn Abe and his fellow members into tasty treats to rescue Molluck's, the boss from a failing meat-packing business. Your work is simple you have to lead Abe out of the boss's plan and help him save himself and his members.
Wild Hunter 3D has the power to give you a real-life hunting experience with its amazing 3D graphics. All you have to do is to aim and shoot to kill your boredom. You will have to hunt the most dangerous wild animals both on foot and moving vehicles which makes the game more challenging.
In this top hunting 3D game for Android, you will get over 200 challenging missions to complete using deadly real-life weapons. You can also upgrade your weapons to make them more powerful to complete the higher-level missions. With the help of amazing controls complete your missions to rule the jungle. Read more: RPG Games for Android Audience
EvilBane: ReBoot is an action-packed game which is developed by Netmarble Games, one of the leading companies that make quality and amazing graphics games. The story of this game is that many years after the war destroyed the land, a powerful dark shadow returned to Ceroth kingdom.
It is time for you to rise and take action to save the world before the shadow takes over all hope from the world. So team up with your allies to defeat powerful bosses and conquer dungeons. Join the guild to make a bond with strong allies which will help you in great battles.
Sail into the ocean with your fleet to take down other ships, attack towns and go smuggling. Combat with your enemies with heavy mortars with the help of 5 different types of ammo which are cannonballs, chain balls, grapeshot, bombs and double-shot. You will also get special weapons and captain skills to conquer your enemies. Also, explore dozens of islands and ports and build your upgrades by looting them.
Apart from playing story mode, you can play other missions to earn more rewards. So what are you waiting for? Go out and challenge other players in player vs. player and player vs. enemies mode. Play some sports games for android right now!
Set your aim and use your skills to defend your kingdom's tower. Protect your kingdom from countless goblins, trolls and skeleton armies by choosing from 4 different characters from human, dwarf, elf, and beastmaster. Take time to discover unique stories in this tower defense game.
First, train yourself and enhance your skills to take better aim which will help you to either slow down or kill your enemies instantly while challenging yourself to defeat more than 130 unique tower defenses. To help you get better, upgrade your character by collecting resources and discovering new arrows and skills. Here your main goal is to survive longer and get to the top of the leaderboard.
World of Warships is one of the most advanced online 3D multiplayer navy battle royale and war strategy game. Participate in amazing battles of up to 7 vs. 7 players in closed war environments where your goal is to defeat the rival team by destroying their ships before they destroy yours.
You will have to control your ship and shoot manually while aiming towards your targets with your camera and keep an eye on the ship's proper operation. That's not all, your other job is to repair your battleship in case it suffers any major damage. Play regularly and complete tasks to earn rewards and make your deck better.
If you love Marvel superheroes then this is the best game for you to play as your favorite action-packed superhero or as a supervillain. You will also get a chance to know their skills better while enjoying the top 3D Android games for superheroes.
As the name suggests, you will see all the Marvel characters in one place and explore them to get to know more about them. Upgrade your favorite character to make them stronger and help you win and defeat the villain team. So assemble your team to form a powerful squad of superheroes and supervillains.
PUBG or Players Unknown BattleGround game is for those who love the battleground. This is one of the top 3D Android games and the fanbase of this 3D game is increasing rapidly. This game always amazes the players with its excellent graphics.
Through this game, the player feels like a soldier who is fighting in a battleground with more than 100 fighters in the arena. This game is basically based on the Japanese movie "Battle Royale" which was released in 2000. The players parachute on an island and find the weapons to kill others while avoiding being killed by someone.
Garena Free Fire is a supreme survival shooter game and it is one of the top 3D Android games available on mobile. In this game, you will find yourself on a remote island with 49 other players, who are all seeking survival from that island.
The player has an option to choose his starting point with the parachute and it also depends on them to stay in the safe zone for as long as possible. This Android game has everything that a gaming lover would love to have. You will find the top survival experience while playing this game with realistic and smooth graphics.
If you love speed, cars, bikes, and racing then this game is for you. By playing this game you will get the gravity-defying arcade racing experience. You will find your dream car or dream bike in this racing arena and you can take them on a global tour of speed.
This is one of the top Android 3D games that will rush the adrenaline in a racer. The HD racing stunt allows you to experience driving Ferraris, Mercedes, or Audis and with more than a dozen of high-octane bikes that will give goosebumps to every racer. This game also gives you the ultimate multiplayer racing experience. Are you a card game player? Check these card games for android phones!
As the name suggests, Mortal Kombat provides the battlefield to the fighters for fighting with other fighters for survival. If you are looking for the top 3D Android fighting game then this one's for you. You need to create your team of Mortal Kombat Fighters and then lead them into the battlefield. There are more than 130 Mortal Kombat characters available including Scorpions, Johnny Cage, Sub-Zero, Ermac, and many others.
You need to prove your mettle by completing the challenges. You can also unlock unique character customization. This game provides you with high-quality visuals and you will experience the real battlefield while playing this best 3D game.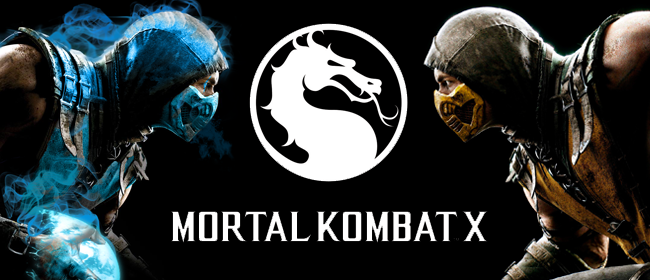 This game is the best for gaming lovers who love to fly the warplanes. This is one of the top 3D games where you can feel the power of latest combat warplanes and that too in the 3D sky. Just sit in your plane and fly it in the sky and destroy the enemies. Also, show your clever tactics to beat the enemies and use the many available weapons to fight in any condition.
The best part of this 3D Android game is a realistic modern warplane that will give you the feeling of the real warplanes. You will also experience the exciting VFX effect. So what are you waiting just get ready, get set and fly.
WW2 Dogfight is the prime leader of the 3D Android games cult. The players activate their gamer modes as they go on a killing spree. Defeating the enemy is the main objective of this 3D Android game
What makes Warplanes: WW2 Dogfight unique is that it persuades the players to manage funds in order to maintain and build an incredible air force. It's a thrilling, yet strategic aspect and that's what makes it one of the best 3D games for Android. The gamer may choose from a wide range of maps, ranging from the USA to Japan. Must check these: FPS Games for Android Audience
If naval ships excite you and if you love the warships then this 3D game is for you. This is the top online 3D Android game for the game lovers. You just play the game and became a fleet commander. Just get your ships ready and crew and deploy to the cruise of the sea.
This is the pure battlefield of the sea where you can combat your enemies with missiles, lethal weapons, artillery and torpedoes in a real-time. You will love the stunning 3D graphics and you would get the realistic visual shooter for your mobile device. So just make tactics, prepare your ships and go for full throttle.
Now you have the top 3D games for android listed. After reading all of this, pick the game that suits you the best and start playing it right away. If you think we've missed some game that belongs to this collection, please drop a comment below or contact us.