Finding the perfect wallpaper for your phone isn't as hard as it used to be. On this day we have thousand of apps that can do that task for us. A simple Google search can give you results of millions of wallpapers you can choose. Our team in this article has collected a list of the top wallpaper app you can use to find the perfect wallpaper for your phone. We are going to list the top 5 wallpaper apps for Android and the choice is up to you. Please keep in mind that this order isn't an order of which is the most powerful app.
Wallpaper App for Android
[the_ad id='273′]
Zedge is one of the older wallpaper apps created for Android. However, it still contains a bunch of awesome wallpapers. This app also carries the ability to provide you with other notification tones, alarm tones, ringtones etc. The wallpapers range in resolution from low to very high.
That being said, you may find some bad wallpapers before finding the one that comes with higher resolution and suits you the best. You can download this wallpaper app for free and use it right away.

This wallpaper app is also one of the oldest apps created. With over 100 million downloads worldwide it's surely one of the top and most popular wallpaper app you can get these days. This app offers you thousands of free wallpapers you can use right away.
It has user-friendly interface which makes it very easy to use. And also it updates its wallpaper database on daily basis which means you always can find new images. You can also find images by category. And the best part is that this app is entirely free to use. Read: Camera Apps for Android
WallpapersCraft is one of the better 4K and ultra high definition (UHD) wallpaper apps available. It comes with over 85,000 wallpapers organized in different categories.
The main advantage of this app is that it uses your display size to auto-fit wallpapers to your screen resolution. This cuts the time used on whether or not the wallpaper will look great on your phone. However it has the occasional bug, namely while scrolling and searching for images.
All except that, it is a great app you can to find your perfect wallpaper. It is free to use with no in-app purchases, but there are ads included.
[the_ad id='278′]
Wally is another great app when it comes to wallpaper apps. It comes with thousands of wallpapers and they are divided into ten categories. It is very organized and it also lets you save favorites (requires an account), create collections for public consumption and download wallpapers to your SD card.
You should know that Wally is not the most powerful wallpaper app available. But the selection is above average. In addition it has some QHD wallpapers for higher end devices. You can download this app for free, but it has some annoying ads.

This app shines better from the other apps because of its large collection of images. When you start using Cool Wallpapers HD you will instantly notice that there are thousands of photos you can choose. As a matter of fact there are currently over 100,000 collections of images and more are being added on daily basis.
What makes this app great is that it is very easy to use so you can find images quickly. This wallpaper app offers you tons of wallpapers to choose from which are divided into categories. The best part is that it's entirely free with no in-app purchases, however there are ads included. Also read: Android Themes Worth Giving a Try
After reading all of this go ahead and download the app you think it suits you best. If we've missed any wallpaper app you think it should be included in this list please inform us and we will update our article.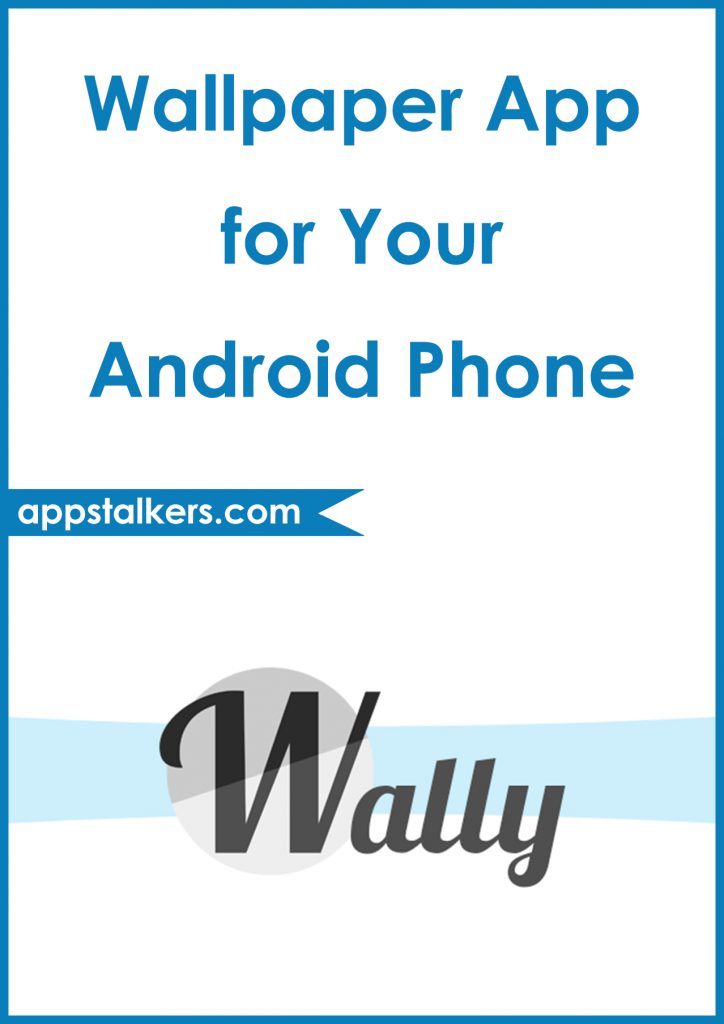 [the_ad id='277′]