Choosing the best laptop for your needs can be challenging. They come in different sizes and technology, normally ranging from 12 to 15 inches.  As we all know technology it's improving more and more every day so with the clamor for larger screens, technology companies produced laptops with 17-inch screens.
There is a lot of choices when it comes to larger screen laptops but in this article, we are going to talk specifically about the best 17-inch laptop under $1000 dollars. Depending on your needs, a laptop below 1000 dollars it's not hard to find. A lot of us can't afford bulky laptops, so we are always searching for the cheap laptop of good quality.

17-inch Laptop Benefits
The 17-inch laptops dwarf their 13-inch and 15-inch laptop cousins in more ways than one. Not only do they have better ventilation, and larger displays which are perfect for multitasking and gaming, but they also rock a large chassis with more than enough space for powerful internals such as discrete graphics like Nvidia Max-Q, GPU.
The smaller laptops rule when it comes to portability but if you want a fairly portable powerhouse for intensive tasks, like gaming video editing and 3D design the best 17-inch laptop always wins. When it comes to visuals, big screens are champs. But if you need a 17-inch laptop for the modest tasks you have, you will be better off with something smaller. Read: Best Laptop for Video Editing Under $1000 Review
Factors to Look for When Buying a 17-Inch Laptop
Resolution
One of the most important things to know before buying a laptop is the screen size but since we're talking about 17-inch laptops here then naturally we'll talk about the resolution.
First, the resolution here is important because a 17-inch size is pretty large and low-resolution panels will look pretty pixelated, meaning they'll lose sharpness and detail overall. The higher the resolution of your panel the better the pixel density on your 17-inch laptop.
Nowadays 1080p full-HD is the starting point but if you can't afford it, I recommend getting a panel with more resolution.
Battery life
If you're buying a large 17-inch laptop then you need the power to keep it running when you're out, this is more of a suggestion for gaming laptops or workstation devices.
On the other hand, if you'll be out more than connected to your desk, then you'll probably need an excellent battery life from your 17-inch laptop so make sure you can get something that can see you through the day without searching for an outlet. Battery life is extremely important.
Storage
Depend on what you plan to use your laptop for it's definitely important to check on the specifications and special features of the laptop you're planning to buy.
The first thing you need to pay attention to is the CPU what model it is and what clock speeds it achieves. Then the memory units RAM and storage. It's better to invest in a laptop with SSD storage since they deliver better speeds and efficiency. If you need better graphical performance for editing videos or for playing video games, you'll need a graphics unit so be careful.
The most important feature of every laptop is its CPU. For 17-inch laptops, the top option for gamers and business alike is the Intel Core i7. For a gaming laptop, 16 GB is preferable and 8 GB is the bare minimum.
Workstations need more RAM, with 16 GB a practical minimum, often 32 GB. There are models supporting 64 GB and 128 GB. Look into the specific RAM requirements of the apps you plan to run to know how much memory you'll need.
Best 17-inch Laptop under $1000
HP Pavilion 17-Inch Gaming Laptop
HP Pavilion 17-inch under $1000 gaming laptop it's a beautiful looking thing. Now, the build quality is made out of all plastic, it's a black simple design. You have a green logo in the middle. Ports on the left-hand side you have the SD card slot, you have the USB type-c port, USB 3.0 full-sized HDMI. On the other side, you have the audio jack, two more USB ports, and of course the barrel connector.
It has 8GB of RAM. It's using an i7 9750 H paired with a GTX 1660 TI MAX Q processor, and for those of you unfamiliar with the MAX Q you get about 50% more performance in the GTX 1650, but about 15% less performance than a full-size GTX 1660 TI.
No matter what game I threw at it, I was able to handle it comfortably. The battery is only 52-watt hours but in my personal experience, I was only getting about four to five hours of use before the need to charge.
ASUS VivoBook 15 Thin & Light Laptop
This laptop is using an AMD's rising 5 processor with a Radeon Vega 8 graphics card, 16 gigabytes of RAM, a one terabyte hard drive, or an optional 256 gigabyte SSD but I would recommend you to get this SSD version because it's just faster storage and much better performance.
The Vivo book 15 is a really beautiful laptop that comes in a couple of colors: there's a silver, blue, and orange of gray just like the S series and the S 15. That's just one of the things I love about Asus laptops the color selection is just amazing.
So, the VivoBook 15,6-inch has a 1920 x 1080 display that produces sharp images. By using it I found out the colors were not good and the panel was quite dim.
MSI GF75 Thin Gaming Laptop
GF 75 thin gaming laptop is one of the latest budget gaming laptops from MSI and personally, I think you get a lot for your money with this. A gaming laptop with a 17.3-inch display is fairly thin at 23.1 millimeters and it's not too heavy either at 2.3 kilograms.
The specs of the laptop are really good: operates with Windows 10, it has an Intel Core i7 10 750 H 10th gen CPU, which MSI says can offer an increase in performance of around 15% over the ninth gen processor.
This has a GTX 1660 TI 6 GB GPU, 512 GB M.2 SSD which is a fairly good amount of storage. A 17.3-inch full HD 1080p IPS display and a pretty good cooling system.
2020 HP Laptop 17.3
The HP 17.3-inch laptop with the intel core i5 has 8 GB memory and 256 GB SSD (massive storage space for huge digital files). This laptop It's not a touch screen, it has Intel UHD graphics 620 that give an incredible experience for every gamer.
The processor speed is 1 GHz, the screen resolution is 1600x 900 HD and the operating system is windows 10. The 2020 HP Laptop 17,3 has a built-in 720p HD webcam, which allows you to be present at online meetings efficiently, without blurry camera images.
If you are searching for the best 17-inch laptop under $1000 this is your way to go. I used it personally, and I must say I was pleasantly surprised.
HP 2019 Newest HP 17 17.3
HP 17,3 laptop has Intel Core i5 processor, 1TB Hard Drive, storage 1 TB 5400 RPM SATA HDD, memory 8 GB DDR4-2400 SDRAM. The biggest asset of this HP model it's the large 17,3 display.
It is a lightweight model weighing only 5.4lb so you can carry it around. The operating system is windows 10. You can watch shows on Netflix without experiencing any problems. Even if you run professional graphics apps the images will be bright and detailed thanks to the powerful resolution.
The battery once powered; it can run for 31 long hours. Pretty amazing right? You don't need to plug it in very often, while traveling.
Frequently Asked Questions
Are 17 -inch laptops better?
It is considered that the size of the laptops is one of the most important features. There is no concrete answer to this. It all depends on your needs. If you are a gamer it will be difficult for you to achieve good gaming on a small display.
So, in this case, the 17-inch laptop is the better choice. So, having a larger laptop has its own perks, if you are a traveler it will be difficult for you to carry it on so this will be a wrong choice for you.
Do 17-inch laptops have better cooling?
Well, the smaller display laptops are more compact, most likely the heat will get trapped easily, but also, they can be cooled easier because the fans have less space to blow air.
For the 17-inch laptops it's the exact opposite there is more internal space that allows the heat to be dispersed easier and faster. The laptop only cools the CPU and the GPU, they have an identical cooling system, so they will have the same cooling performance.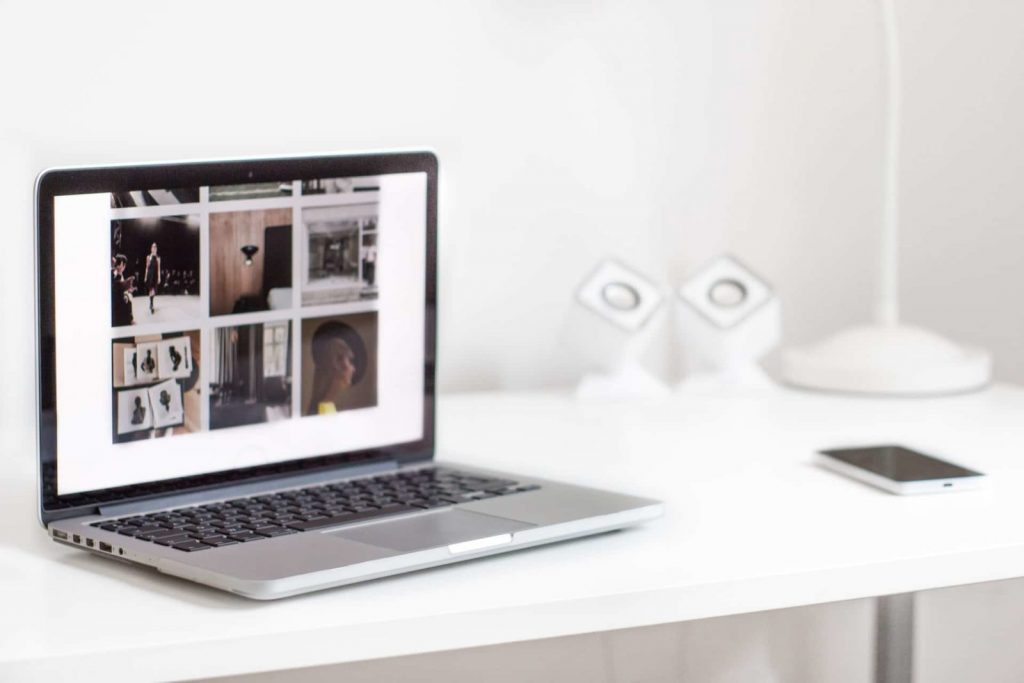 What are the pros and cons of the 17-inch laptop?
A lot of people aren't fans of big-screen laptops, but they have a lot of advantages and also disadvantages. As we mentioned above it all depends on your needs.
Pros
The first and the most important thing, they have large screens. Wider screen leads to better visibility especially for business that is into visual products. If you are a photographer a bigger screen will allow you to show your work pictures to the customers in a bigger and noticeable way.
They have more room for hardware. They aren't just made for visuals; the bigger build gives more room for cooling hardware that it's needed for a high-powered graphics processor. The best buy for gamers!
Cons
They can be heavy. So, if you don't really need a larger screen don't buy it.
Large for the road. To pack up your 17-inch laptop can be a problem, so if travel while working consider buying a smaller screen laptop.
Conclusion
As you can see there are a lot of options when it comes to the best 17-inch laptop under $1000 dollars. It's important to buy a laptop that will fulfill your needs. The 17-inch laptop is the best choice for every gamer.
If you enjoy playing games don't wait up and go buy yourself a big screen device. But if you're not, before spending money on a 17-inch laptop think clearly, take your time, and make a decision. Follow our buying guide steps and choose the best laptop that suits you from the ones mentioned above. And remember wider screen gives better visibility!