Card games have been with us for a very long time. And as technology is going forward now you can enjoy playing cards on your smartphone anywhere, anytime. It is up to you if you play solo or play with people from around the world. Enough of that, we are going to share with you a collection of the 10 most rated android card games. Please keep in mind that this list isn't in order of which game is the best. It's simply a collection of the best card games for android.
Most Rated Android Card Games: 10 Best Card Games for Android Reviewed:
Hearthstone is one of the most popular card-based strategy games that plays in a fantasy world. Unlike some games that make you go through a guide to learn how to play the game, in this one you start into introductory missions that teach you how to play. The in-game points and cards can also be transferred from your phone to your PC, since your achievements are connected to your battle.net account. It is free to download, but it comes with ads and in-app purchases.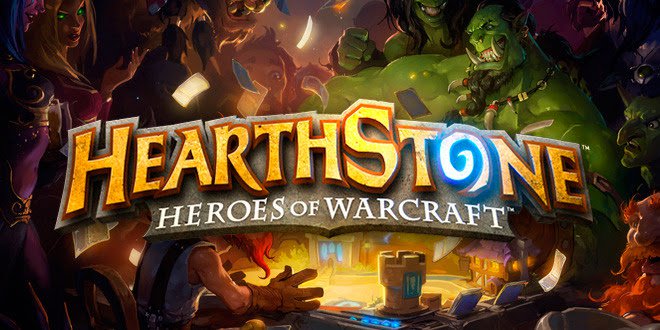 With over 100 million downloads worldwide and a rating of 4.6, Clash Royale is one of the most rated android card games. Your job is to collect and upgrade your cards and then go into real-time battles with your troops. The main task is to destroy your enemy's towers to win the game and earn coins. The more you play, the stronger your battle deck is. You can also choose to battle your friends using just wi-fi. The best part is that this game is entirely free, no ads included and optional in-app purchases.
The Elder Scrolls: Legends without doubt, it surely deserves a place on the list of the best card games for android. You have to collect cards, build your deck and then take the competition online. The game comes with a campaign mode, an online PvP mode and much more. It is one of the better strategy card-based games available for android. This game is free to download with some in-app purchases. Have you seen the best and free movie apps for android? If not, better check them up.
If you are a fan of the old classic games with cards, then CardShark is the app you are looking for. It has a wide collection of many games in which are included FreeCell, Solitaire, Gin Rummy, Texas Hold 'EM, and much more. It comes with a friendly user 3D interface that makes it easy to use. The game automatically saves your previous games and updates to new versions. The game is $2.99, however, it comes with no ads or any in-app purchases included.
This game is an online version of the classic Pokemon trading card game. The players need to collect cards, build decks, challenge opponents and of course, make sure to win. The game also features trading cards with other players online. There are many ways to earn new cars and you can even build your deck from the cards you get. In the game you have an AI opponent you can try your new deck with. It's one of the freemium games, so be prepared for that. It is free to download, but it comes with ads.
A Cartoon Network production, Card Wars Kingdom is surly one of the most rated android card games. It plays like most freemium collectible games with cards. The game comes with a hundreds of different characters to collect, upgrade them up and upgrade them. It also has a PvP mode which makes the game more interesting. It is free to download, however, it comes with ads and in-app purchases like the other freemium games.
Shadowverse without a doubt is one of the most rated android card battle games for android. The game is a multiplayer turn-based card game with more than 1 million daily users. In addition, Shadowverse carries the ability to let players' battle opponents in real-time from all around the world. Also, users are allowed to play the complete voice story mode. Moreover, you can set up different strategies with advanced mechanics that will help you win battles. One thing where the game shines the most is that they have more than 1,500 playable cards. It's another free-to-play game as long as you don't mind a few ads. The best 3d games for android are here! Check them up!
A well-known thing about Exploding Kittens is that it started as a Kickstarter project. Without a doubt, it's one of the most rated android card games and with quite good reasons. In the game each player plays with 2 to 5 players. Each, when in turn, draws a card with the determination to draw an exploding kitten. The end of the game is right there if you don't have a diffuse card. It's one of the most rated android card games with quite a reason.
The game features a multiplayer option in which you can play with strangers on the net or local. In addition, unlike many games, for this one you only need to pay once. However, there is other premium stuff that can be bought in the game but are entirely not necessary. The game is $1.29 with no ads whatsoever.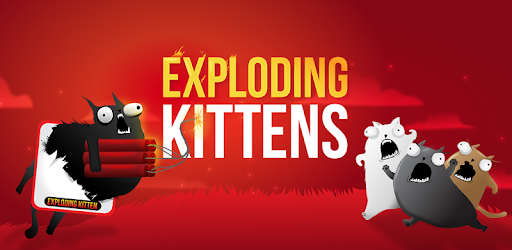 Many of you are familiar with the classic board game, Clue. It's one of the classic card mystery games and not just for that, but for many other reasons the game finds a spot on the list of the most rated android card games. Users shuffle about a map and along the way they collect clues and with that in help they try and guess the killer's name, where the murder took place and what weapon he used. It's one of the better ports from classic board to smartphones. The game comes clean; however, it's a one-time payment of $1.99. There is additional stuff you can buy but they are completely unnecessary and entirely optional.
The Microsoft Solitaire Collection of cards games is one of the most popular card games for android around. The app offers the users 5 of the best solitaire card games entirely for free in just one app. The game features Klondike Solitaire, Spider Solitaire, Tri Peaks Solitaire, Pyramid Solitaire and of course Free Cell Solitaire. We are absolutely certain that those people who owned PCs in the early 1990s will remember solitaire games. In addition, this app contains daily challenges and Xbox Live achievements. Moreover, the app also includes cross-platform support with Windows 10. The game is completely free to play, but it comes with some ads.
Now you have the 10 best card games for android listed. Many people these days are focused only on games with cards like clash royale or hearthstone. However, for those who like to remember the old days, there are games like clue or the collection from Microsoft solitaire. If you think we've missed some app that belongs to this list, please contact us or drop a comment below.