These days, people can use android emulators for many different reasons. Whether you like to test an app or simply play a game on a larger screen, that's where emulators come in play. Many developers these days are using android emulators for PC to test their app or game before releasing it public. The gamers mostly prefer to use a keyboard and mouse when playing games. That being said, we are going to share with you the best android emulators for PC based on the experience, feedback and rating. Let's dig in!
Best Android Emulators for PC
Without a doubt, this app is one of the most popular Android emulators. If you are a gamer and you are looking for emulator to play games, this is the app you are looking for. This app is usually used for gaming and is one of the easiest emulators when it comes to setting up. In addition to having the option to download games and apps from the PlayStore, users also have access to get BlueStacks optimized apps from their own store. If you have a PC with low specifications, you may experience some lags while playing games. It comes with some ads; however, it's free to download. You can also buy the premium version for only 24$ and be ad-free.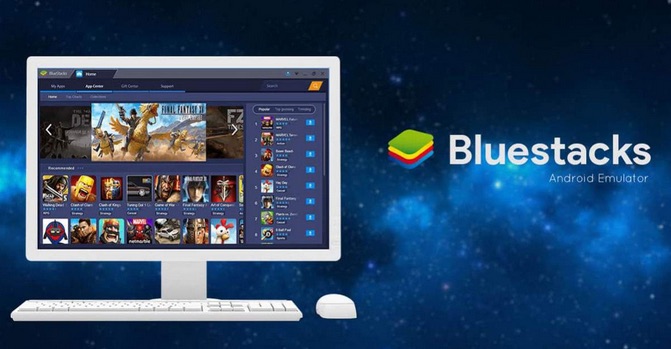 Aside from being the default console for developing Android apps, it comes with a built-in emulator which users can use to test their games or apps. Unlike BlueStacks, this emulator is fairly difficult to set it up and can take you some time. If you are looking for emulator to test your games or apps you can opt-in for this one. This android emulator for PC comes with many different tools to help game developers make games just for Android. In addition, this app also supports Kotlin. It's the best android emulator for PC if you are a developer. It has no ads and is entirely free.
Just like BlueStacks, this app is also focused on gaming. Unlike other emulators, this one is a fairly new app. It was launched back in 2015. It's also considered to be one of the fastest emulators around. Where this app shines the most, is that this emulator supports both Nvidia and AMD graphic cards. Furthermore, this emulator supports many versions of Android such as Kit Kat, Lollipop and Jelly Bean. Even though this app focuses on gaming, it still lacks a good graphic performance. It also supports key mapping and you can set your virtual location on Maps. This app is entirely free for use. Read: Best Android Card Games
This app is surely considered to be one of the best android emulators for PC and with a good reason too. It's a little different than the other emulators. The reason why we are saying this is because; it works as emulator via a virtual machine. Furthermore, it can flat run on your PC through a USB stick. Because it comes with virtual machine installation, the process is quite easy. However, some people can find this a bit difficult if they never made their own VM before. You should know that this app only runs on your PC if your OS is compatible with it. It can be used for both gaming and development purposes. It is completely free and has optional donations.
If you are one of those people looking to play PUBG on your PC via an android emulator, this is the app for you. It's one of the best android emulators for PC you can find these days. Nox Player is best for using for massive games such as Justice League or PUBG. In addition, this emulator allows users to map keys of their gamepads, mouse and keyboards. This app also allows you to set RAM and CPU usage in order to get the best results. The emulator runs on Lollipop that many people might find as a concern. It has one of the most amazing UI among many emulators. Furthermore, this app is easy to set up and is also free to use.
Conclusion
After reading this, you can go ahead and choose the right emulator for you. We've shared the best android emulators for PC based on usage, rating and experience. Please keep in mind that this list isn't in order of which emulator is the best. It's simply a collection of the best android emulators for PC. If you think some emulator belongs to this list, please contact us or drop a comment below.