Smartphones make new strides every year, but if there's one innovation that blew all the others away, it's foldable phones. The legacy of foldable phones started only last year when Samsung released the Galaxy Fold—a 7.3-inch smartphone that folded open like a book. It sold over one million units as of December 2019. The Galaxy Fold was built with metal core PCBs to ensure the structural stability of its components. It's also the part that's responsible for dissipating heat, so the phone stays cool even though its display remains on. Since then, companies (including Samsung themselves) looked to replicate this success and came up with truly creative designs, making no two foldable phones look the same.
Here are some of the best devices in the category:

Motorola RAZR

Motorola phones were something of a novelty back in the '90s. After all, it was they who came up with the clamshell design (or the inward flip phone) and popularized it in the early 2000s. While bigger brands like Apple and Samsung have since dominated the smartphone market today, Motorola saw its opportunity to compete with the Motorola RAZR—a clamshell foldable smartphone. It has a 2.7-inch OLED Quick View external screen that displays notifications without requiring the user to flip it open.
Samsung Galaxy Z Flip

Of course, with the success of the Galaxy Fold, Samsung needed to top it off with a better design. And instead of releasing a Galaxy Fold 2 (though one is in development), the company opted to expand their designs. What came out was the Galaxy Z Flip, which has a clamshell fold similar to the RAZR. While it doesn't have RAZR's external display, it does have a flex mode that detects whether the phone is only half-way open (at 90 degrees) or fully open. The result is a change in display. Half-way mode splits the screen into two.

Huawei Mate X

Perhaps one of the few successors to the Galaxy Fold's design is Huawei's Mate X. As a book-open foldable phone, it touts a larger-than-average display, bigger than the Galaxy Fold at eight inches. Like any Huawei phone, Mate X's biggest asset easily goes to the camera. Not only does it carry 40 megapixels, but Mate X has a camera mode that allows you to fold the phone outward so that one screen is facing the subject of the picture. This allows the subject to get a preview of their image before the user clicks the shutter.

Microsoft Surface Duo

If you're not sure whether you should get a tablet or smartphone, Microsoft has a device that will allow you to get the best of both worlds: the Surface Duo. It has two separate screens that make for a whopping 11.2 inches of display as a whole. It's too big to fit in a pocket, but compact enough to slip into a handbag when closed. Since it has two screens, you can open two different apps simultaneously, making it a great choice for multitaskers.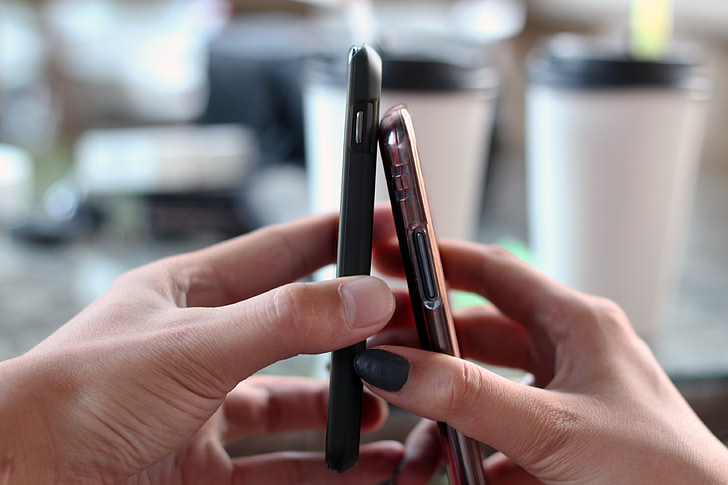 The era of foldable phones is just beginning, but existing designs are by no means disappointing. When choosing a foldable phone, think about what you're going to use it for. Is it taking pictures? Movie streaming? The answer will determine what kind of foldable phone you'll be getting.

For more smartphone news, features, and tips, check out some of our other posts on appStalkers.