It is becoming common for mobile gamers to shift to gaming tablets for that large screen experience. But not everyone has an unlimited budget. Buying the best gaming tablets under $200 is quite the balancing act. You need a budget-friendly gadget without compromising the experience. We take you through all the important facets to look for, in a gaming tablet. The most basic would be the OS. You want to select the OS that is compatible with the games you want to play.
Battery life and thermal throttling will affect your gaming experience. You don't want it to keep running out of battery. And in the absence of proper cooling, the battery drains out even faster. But the most interactive part is the screen. It is important to look out for the resolution and touch response. But it should not be harsh on your eyes after continuous use.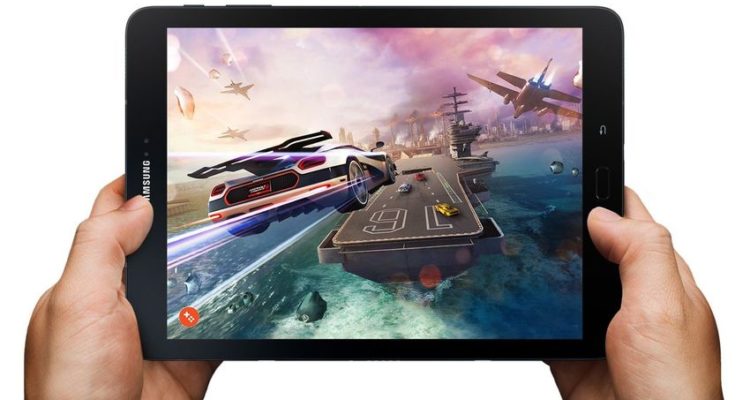 Best Gaming Tablets Under $200 Review
Zonko 10″ Tablet
This 10.1-inch tablet comes with a full HD screen that provides high-resolution videos for gaming and videos. Zonko is 4G enabled with two sim slots for uninterrupted connectivity. That is when you don't have a wifi signal. The tablet operates on Android 9.0 and all the games from the google play store are available for download. 32 GB worth of games. But you are not limited to gaming. The inbuilt camera can be used to record your self during gaming or even just a simple Skype call.
What makes Zonko deserving of the title of best gaming tablets under $200 is the processor. The 2 GHz, Octa-Core CPU provides top-notch performance. You can run multiple apps simultaneously.
Pros
Cons
Dragon Touch Max 10 Tablet
Max 10 is the most expensive tablet on our list. Despite that, it fits perfectly in our search for the best gaming tablet under 200 dollars. The small bump in the price brings along some additional features. A gamer's appetite for games is insatiable. The inbuilt memory of 32 GB can be expanded to a massive 128 GB. This means there is enough space for all your games and still space left for videos and movies. The 10.1-inch ultra-vision display is a treat for the eyes and to touch.
Even though the battery is smaller, with the power saving mode on you can have up to 10 hours of battery life. But long hours of gaming on a tablet might affect your eyes. Max touch has you covered. The enhanced eye comfort mode reduces harmful blue light that put additional strain on your eyes.
Pros
Expandable memory
Eye comfort mode
Cons
Letine Android Tablet
At less than $100, Letine is a great choice for the best gaming tablets under $200, when the price is the primary consideration. If you have children at home who need a tablet for art, learning or gaming, this one is for you. But its price to performance ratio is promising. It comes with a 10 inch full HD display. Marginally smaller than the competition. It runs on android so you have full access to the google play store. But it uses a relatively older version of android.
It does run a bit low on storage at 16 GB. But it has a slot available for a microSD card if you want to expand storage. Another cool feature is the USB host adaptor. So you can plug in hardware like keyboards for a more traditional user.
Pros
Very affordable
USB host adaptor
Cons
Dated Android version
16 GB internal memory
Simbans Tango Tab
The tango tab is a proper middle-tier tab on our list. There is a lot on offer. The tab comes with a 10.1 display with a 1280×800 resolution. The aspect ratio is uncommon and you might miss the full HD experience. This will be the top budget choice for the best gaming tablets under $200. The packaging is slick and you get a micro USB cable and a cool leather case. This provides a layer of protected from dust and scratches. A screen protector is pre-applied when you receive the tablet.
The 2-megapixel camera and inbuilt speaker make it a good alternative to your phone for skype calls. The system is powered by a quad-core processor with 3 GB RAM. The inbuilt storage is the best on the list at a whopping 64 GB.
Pros
Free leather case and screen protector
64 GB internal memory
Cons
Does not support full HD
Irregular aspect ration
Mogoi 10.1 Tablet
If budget tops your priority list then this is the one for you. The tablet features a 10.1 inch HD resolution that provides crisp picture quality. The tab is powered by a 4 core processor and 1 GB ram. Though not the fastest among the competition, it still packs a punch. The ultra-thin tablet feels great in the hands. The exterior is fabricated from metal. It looks great and is very durable.
The Android 7.1 provides access to all your favourite apps and games. There is 32 GB space for all the apps, expandable to 64 GB. It is great for video calls and group chats with its dual-camera setup. You don't always need headphones either. The two-channel speakers do a good job by themselves.
Pros
Budget-friendly
Expandable memory
Metal body
Cons
1 GB RAM
No full HD option
Frequently Asked Questions
What is the best tablet for under $200?
The idea of the best tablet is a bit open-ended. But the combination of right software and hardware makes all the difference. Best gaming tablets under 200 dollars should not be a compromise. The best cheap tablets are cheap in price, not in quality. As you read on, you will find many tablets that fulfil these conditions.
What should I look for in a tablet for gaming?
The most important thing is the display. On a gaming tablet, it has a dual purpose, output and input. A low-resolution display or latent response to touch will hamper the gaming experience. Storage plays a key role as well, inbuilt and expandable. The next most important thing has to be the battery life. Read: Best Windows Tablet Under $300
Conclusion
The options enlisted above for tablets will cover a wide range of features to price combination. A good gaming tablet needs to fulfil your requirements. If your needs are limited to strategy games that need limited processing, a quad-core should be enough. A little more power might be needed for PUBG or CoD. Choose wisely.