If you are like me, you probably want to watch movies anywhere you get a chance to watch. Well, you can watch movies on the go. Yes, with the vast improvement of the technology and developers constantly bringing us new stuff, we can watch movies on our smartphones. Some people even prefer watching movies on their smartphones instead of going to the cinema or watching on TV. Of course that is because these days screens of our phones are bigger than they used to be. With that being said, you probably know where we are going with this. In this article, we are going to share with you some of the best apps you can use to watch or download free movies. Let's take a closer look at the best movie apps for android.
Best Movie Apps for Android Audience:
Loved by millions of users, Crackle deserves a place on this list. It's free and it's compatible for all devices. Users can stream premium shows and movies with a collection full of all-stars hits. This app comes with a huge choice list for you to make sure to match your taste when it comes to movies. In addition, you have popular movies in every category. There is no cable subscription or money needed. Users just create a free account and pick up where they left off on any device. As we've mentioned before, it's entirely free as long as you don't mind a few ads. Find out the best android card games currently!
Showbox is considered to be one of the best movie apps for android because of many reasons. It comes with a clean and user-friendly interface. You can easily navigate through the app and find what you are looking for. The best part is that if your device is high end, you can stream full HD videos as well. Showbox allows users to watch movies, stream videos from third party sites without any problems. The app is free to download, however it's not available on the Google Play Store. You can download and use the app from this site absolutely for free and guess what? It's ad-free.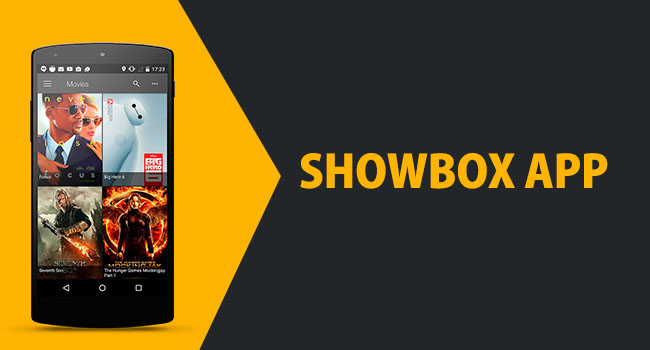 Tubi TV is one of the most used movie streaming apps for android these days. Users don't have to spend any money, yet the app offers watching free popular movies and TV shows in HD. A great part where this app shines the most is that developers constantly add movies and TV shows every week. In addition, Tubi TV offers the users to stream online movies and shows from their favorite Hollywood studios. Unlike cable, using this app you can watch movies anywhere and anytime you want. It is also compatible with almost every device. The app is completely free to use as long as you don't mind a few ads.
Cinemabox deserves a place on the list of the best movie apps for android because of many reasons. Many of you may know this app as PlayBox HD. It is considered for one of the best streaming movie apps because of its clean interface, vast choice of movies and of course, HD resolution. It is loved by million of users worldwide so if you haven't tried it out already, now it's a good time to do it. Unfortunately this app also isn't available on the Google Play Store. However, don't worry we've got you covered! Download your app from this safe site and start watching movies right away.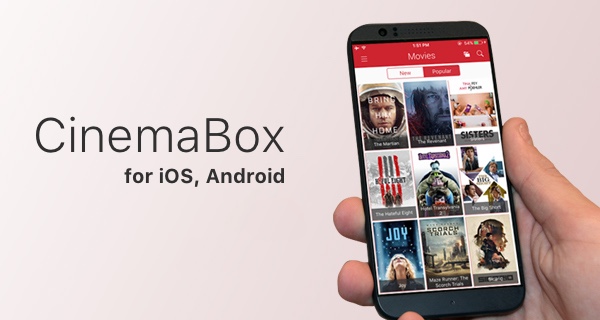 With the huge choice they bring to the users, we guarantee that Viewster can keep you entertained. This app specializes in the Anime section. Unlike most apps, in Viewster there is no sign-up required. Developers work hard to always update their selection of HD Anime. It has a well organized interface which makes it perfect for using. This app is also free to use as long as you don't mind a few ads. Do you want a music download app for android? Check it!
For all those people whose hobby is watching movies, we've listed the 5 best movie apps for android available. If you think we've missed some app that should be on this list, please drop a comment below or contact us. Enjoy!