Whether you are an amateur or a pro gamer, you probably know the importance of proper gaming gear, especially headphones. A good pair of open-back gaming headset can make a world of a difference during a fun-filled gaming experience. But choosing the right pair can be a daunting task since there are so many products on the shelf these days.
Are you looking for the best open-back headphones for gaming? We have some excellent information that can help you choose the best product. Not only that but we also have a bunch of headphone recommendations to make this purchase easier for you.
Factors to Consider When Buying Headphones for Gaming
Technology is evolving fast and every headset brand out there is offering something fantastic every time they launch a new pair of headphones. But how do you know which one will be the absolute perfect fit for you? Here are some important factors that you must consider when looking for a good gaming headset.
Sound clarity
All open-back headphones are designed in a way that allows the air to freely pass through the ear cups and to the speaker. This allows for natural sounds to make way into your ears without any echoes since pressure doesn't affect audio. However, this doesn't ensure that all open-back headsets will have the same high-quality lifelike sound.
The sound clarity depends on the drivers and other housing materials of the product. Headphones with good quality components offer a friendly and balanced sound output of both treble and bass. The best open-back headphones for gaming are those that have good spatial imaging so you can enjoy your gaming to the fullest. Read more: Best Gaming Tablets Under $200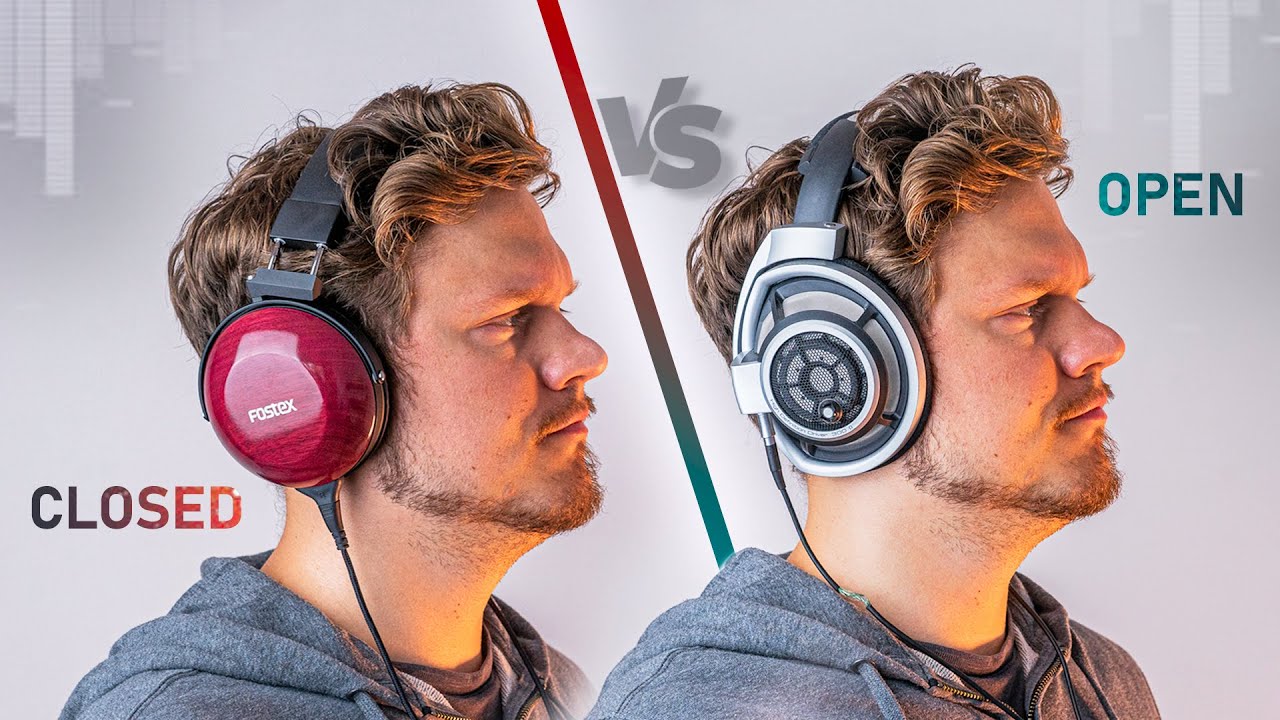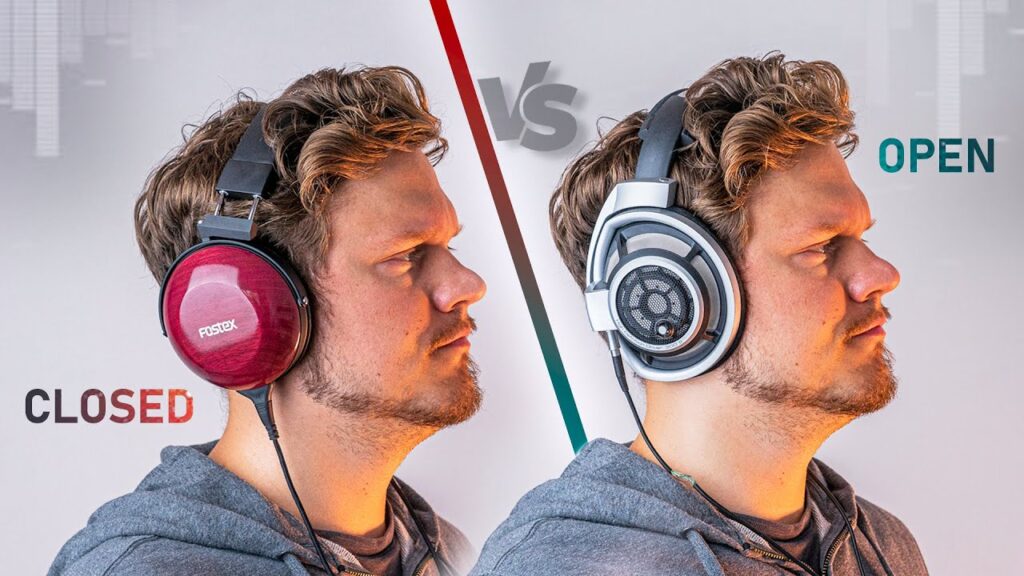 Comfort
Comfort is one of the most important considerations when going for an open-back headphone. A good gaming headset must have a well-fitted feature so you can wear it for long hours without any discomfort. The earpads should be made using the right type of material to prevent any ear cartilage pain which is common with low-quality headphones.
Models with breathable materials will keep you comfortable during long hours of gaming. Another thing to look for is the proper size. The product you get must suit your head and shouldn't be too tight or too loose.
Durability
The build quality is often neglected when one is hunting for a pair of worthy open-back headphones. It is essential that you get headphones that can serve you for a long time to save yourself from extra costs.
There are many brands that offer headphones with replaceable earpads, which is one way to ensure durability. You should also go for models that are easy to carry around and can fit in a travel bag so you can travel with them without breaking them.
Drivers
The best open-back headphones for gaming are equipped with magnetic drivers whereas the cheaper models come with dynamic drivers. Magnetic drivers offer consistent sound output with minimal distortion. You also get a fabulous transient response for your bass notes. Headphones with dynamic drivers often have distortions, especially at louder volumes.
Additionally, driver size should also be taken into consideration when searching for a good quality headphone. That is because driver size has a significant effect on the frequency range. If you are someone who likes a strong bass then you must go for drivers more than 40mm.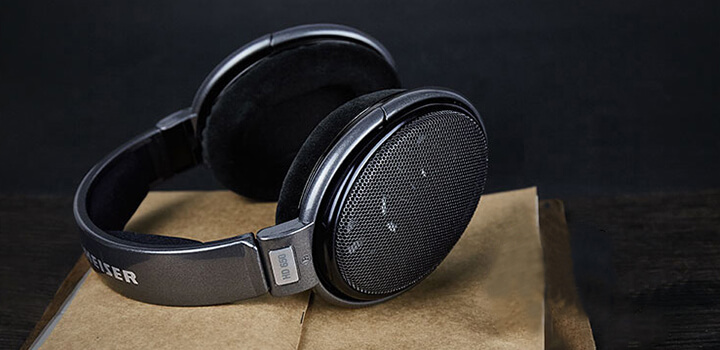 Cost
A pair of headsets should not only sound good but also be cost-effective. These days, there is a huge variety of open-back headphones available in the market. A lot of them offer similar features and good enough performance but in most cases, the final choice depends on the price of the product and your budget for it.
You don't always have to go for premium headphones if you don't have the budget for it. There are several budget models that are at par with the more expensive ones. You just have to be attentive when comparing the specifications of various models.
5 Best Open-Back Headphones for Gaming Review
Audio-Technica ATH-ADG1X
Are you someone who doesn't mind paying a little extra for a good quality product? If yes, then here's are amazing open-back headsets by Audio-Technica that you can get on a 300-dollar budget. These open-back headphones come with new-age 53 mm drivers that ensure accurate sound reproduction for a variety of games.
This model has an advanced microphone so you can have excellent in-game communication. For those who like to play games for long hours, its 3D Wing Support system takes care of the comfort and fit. Additionally, the earpads of these headsets are super soft specially designed for extended play. The one-hand operational volume control and mic locking system are a delight.
Grado SR80e Prestige Series
Grado is known around the world for manufacturing the best audiophile headphones for gaming. SR80e is one of their new 3rd generation "e" series products that offers improved sound clarity and wearing comfort for gamers. There is a non-resonant air chamber in these headphones to give you a superb audio experience.
The driver diaphragms of this headset are designed using a unique 'de-stressing' process so as to improve inner detailing. It comes with a 4-conductor copper connecting cable that splits and is attached directly to the earcups. With these headphones, you get a more dynamic soundstage, a smoother treble but a deeper and controlled bass.
Sennheiser HD 599
When listing the best open-back headphones for gaming it would be a crime to not include one of Sennheiser's. So, here's a set of premium headphones by Sennheiser that you can buy in a 200-dollar budget. With carefully engineered transducers that ensure low distortion and excellent sound dynamics, you are sure to have a lovely gaming experience using these.
Your long gaming sessions will be super comfortable given the luxurious velour covered ear pads of this headset. You get multiple connectivity options to include a 6.3mm jack, a strong 3m detachable cord, and another 1.2m detachable cord with a 3.5mm jack. To top it all, Sennheiser gives you a 2-year warranty on this product.
Beyerdynamic 459038 DT 990 PRO
Here's another open-back gaming headset by an extremely trusted name in the audio world. This set of over-ear headphones by Beyerdynamic are not only ideal for gamers but also works great for professional mixing and editing. In less than 200 dollars, you get a pro-quality headset with a spacious soundstage and crisp sound quality.
The transparent and strong bass and treble of these headphones make them a go-to option for studio applications. This product has circumaural velour ear pads that are easily replaceable, making it a long-lasting headset. The high-fidelity reproduction of vocals is very well-balanced for a commendable listening experience.
Audio-Technica ATH-AD700X
Are you looking for the best open-back gaming headset that can fit in a budget range of 100-150 dollars? You're in luck because Audio-Technica has rolled out a high affordable set of headphones that offer a natural listening experience. The 53 mm drivers of this product ensure clear treble and midrange for a comfortable gaming experience.
This wired headset is equipped with a self-adjusting 3D Wing Support. In addition to that, the total ear-fit built of this product makes it suitable to be worn for long gaming sessions. With a frequency response of 20-20,000 Hz and an impedance of 38 ohms, this headset makes for a lovely deal at this price.
Advantages of Open-Back Headphones for Gaming
Both open-back and close-back headphones fall under the category of over-ear headphones. However, open-back headphones have been considered a go-to choice by pro gamers. What is it that makes open-back headphones a preferred choice for gamers? Let's find out.
More comfort
It is likely that you are going to be wearing your gaming headphones for a prolonged period of time which makes wearing comfort an utmost priority. Open-back headphones are designed with lighter earcups and cooler fabric materials. They also let the sound escape in order to give you painless gaming time.
On the other hand, headsets that have fake leather material on them tend to seal the ears. This is done to keep the sound from leaking out. But such headsets can be uncomfortable and hot after a while.
Better sound distribution
One of the biggest advantages of open-back headsets is that they offer a more expansive sound distribution. What this means is that all the audio in your game will sound like it's coming from all directions. For example, the birds flying in the sky will sound like they're soaring above your head.
Gamers also go for open-back headphones over closed-back headphones because of the less sound distortion in open-back models. Also, they provide a more neutral sound frequency so that each element of the audio is presented authentically. All in all, open-back pairs give you a more realistic listening experience.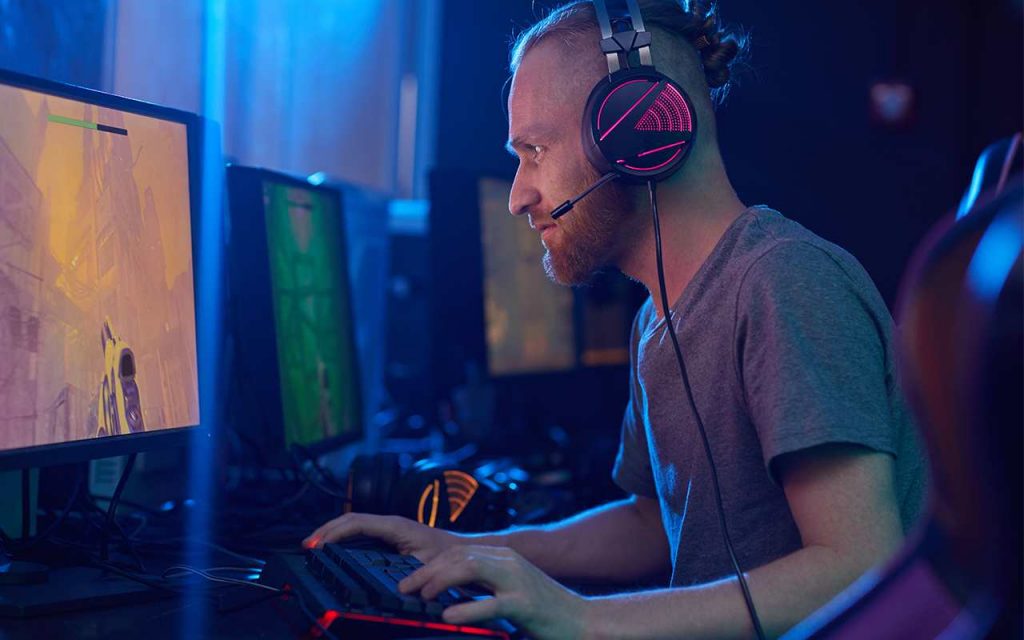 Frequently Asked Questions
What is the significance of frequency response?
The frequency response or frequency range basically determines the sound generation ability of the headphones. Human beings are capable of registering sounds of the frequency range of 20 to 20,000 Hz. Some headsets offer wider frequency ranges, but that doesn't always mean better audio quality. Therefore, you should go for headphones that can reproduce the sounds that cover your hearing range.
What is soundstage?
Soundstage, in general, signifies the placement of musical instruments and vocals in a soundtrack. When buying headphones for gaming, you want a model that has a wide and open soundstage. What this means is a headset that is efficiently able to reproduce the distance between all the different sounds in a natural and realistic manner. This ensures that you have an immersive experience when enjoying your favorite games.
How are open-back headphones different from closed-back headphones?
Closed-back headphones are designed in a way that they completely block out ambient noise. Therefore, these have minimum sound leakage and are great for using in noisy environments or public places. One downside to this type of headphones is that they can quickly become uncomfortable to wear so they are not preferred by gamers who play for long hours.
Open-back headphones are built to sound natural as they do not offer noise-cancellation or noise-isolation. These headphones leak sound out but are great for long-wearing since they are airier and more comfortable comparatively.
Conclusion
Choosing the best open-back headphones for gaming can be exhausting. Do you go for the premium ones that cost an arm and a leg or do you stick with the cheap ones that aren't so cool looking? How do you pick between hundreds of brands offering products with almost similar specifications? Well, worry no more. Read up on our extensive guide and make an informed choice. Happy gaming!