What would be the best projector under $500 for you? That would depend on what purpose you need it for. People buy projectors for various uses like gaming, movie nights, or business presentations.
You may be looking for the ideal projector that also fits your budget. There are so many things to look for before buying a projector that we thought this guide would be useful. There are some very good projectors under $500 that have all the important features and amazing graphics.
As you sift and sort through different projector models, you would notice differences in the video quality, resolution, lamp life, speaker performance, HDMI connectivity, lumen return value, etc. We will consider all these factors when listing some of the best projectors under $500.
Factors to Consider while Buying Projector
There are certain criteria to choose the best projector under $500 for your needs. For instance, if you decide to buy a projector for watching movies you would need to consider the display technology, resolution, compatibility, etc.
But there are some key factors to look for no matter for what purpose you are buying it for. Let's look at some important features that should be present in a reliable and high-quality projector.
DLP vs. LCD
DLP projectors have a sharper display compared to LCD type. 3D image rendering is much better on DLP projectors and these are also brighter than the LCD type. The fast motion looks good on DLP but dark colors do not look great on DLP. LCD type projectors are usually cheaper.
Screen Size
Figuring out the ideal screen size for your projector isn't as simple as you think. You cannot go for the largest screen size you can find. This is because if the distance between the viewers and the projector screen is small, then it would be inconvenient to view the entire range of the screen.
You would need to move your head from side to side to view the picture in its entirety. For this reason, the screen size should neither be too small and nor too large. The resolution of your projector is another aspect to consider while deciding on the projector's screen size. A very large screen would magnify the pixels making objects appear less detailed.
Bulb Life
This is where you think about the longevity of the product you are putting your money into. The bulb is the most expensive part and you should know how long you can expect it to last. The minimum life of a projector bulb should be 10,000+ hours.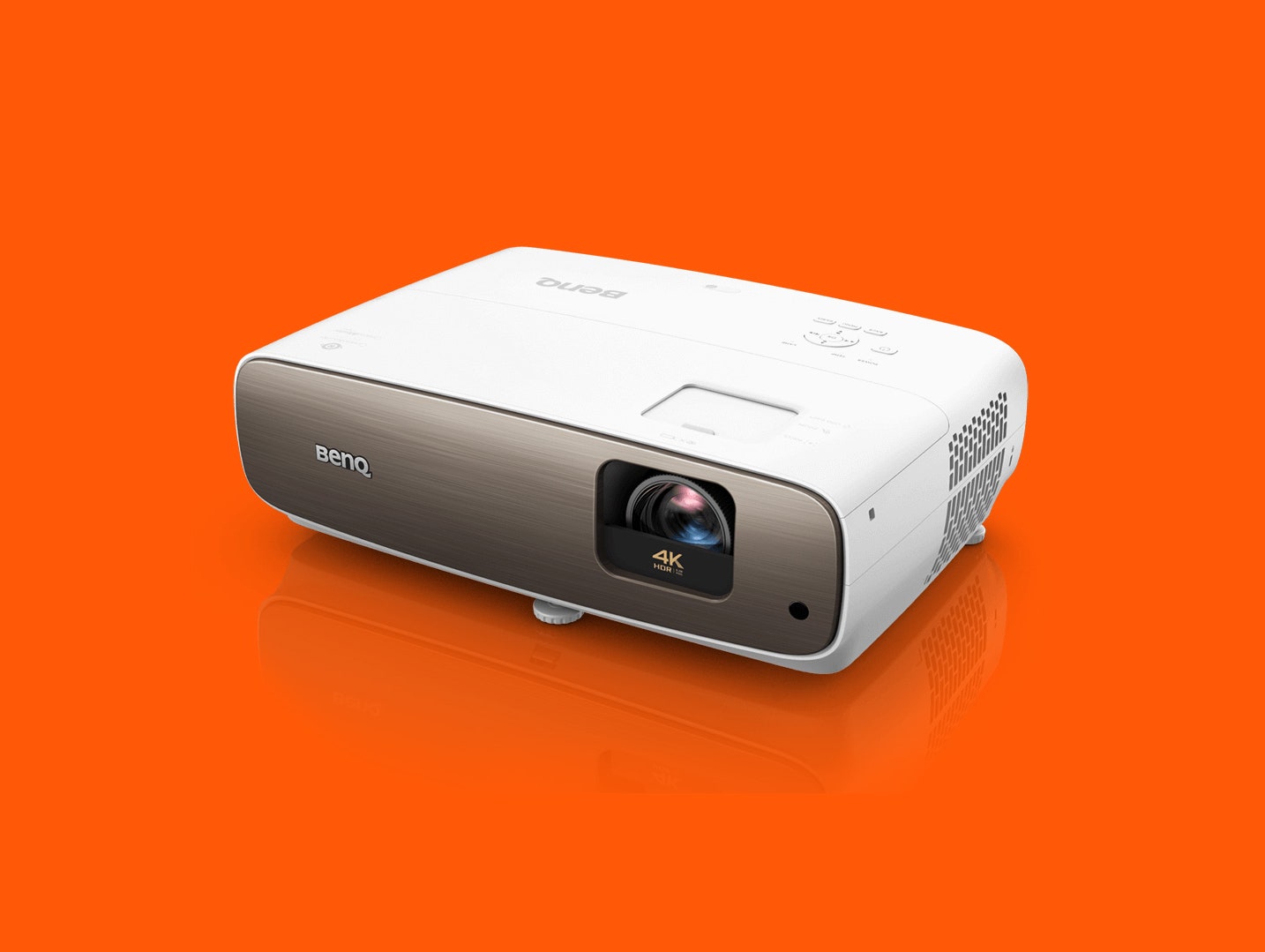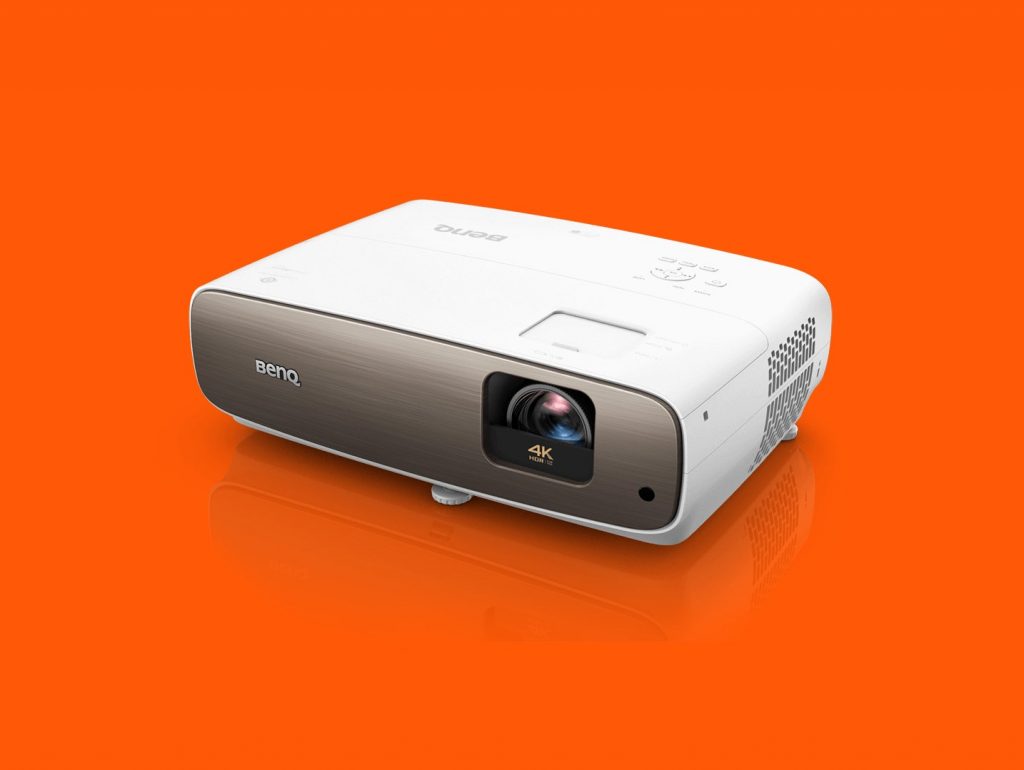 Brightness
You will find the lumens value in the specification of a projector. It simply tells you how bright the display is going to be. So, if you intend to use it in a dark room or during the night, 1000 lumens would suffice. However, for use outdoors during the day, it must be 3000+ lumens for proper visibility.
Contrast
Contrast is another very important factor to determine the image projection quality. For a sharper display, the contrast should be high enough. Contrast is the difference between light and dark and a wide contrast range is always desirable in a projector.
Throw Distance
This is the maximum distance you can place your screen in front of the projector device to get a clear image. This is where you need to think about what purpose you need it for and where would the viewers be sitting. The expensive projectors usually have a high throw distance to ensure you can place the projector far enough from the screen.
Resolution
If you need the projector to watch movies or play games, then resolution could be something to focus on. A higher resolution means better image quality. Most projectors have a fixed resolution so you need to think about it very carefully when buying one.
Connectivity
Having multiple connectivity options like USB, VGA, and HDMI comes in handy when you project content from different kinds of devices. A standard HDMI port is a basic requirement in any projector. Bluetooth connectivity could be useful for streaming movies from your laptop.
Best Projectors under $500 Review
Anker Nebula Capsule Max
This one seems like the perfect choice for your home entertainment needs. You can set it up in your living room or kid's playroom and enjoy watching movies, games, or have children attend their online classes on a larger screen.
It comes with a 100-inch display with 200-lumen brightness and features HD viewing with a DLP display. We found it suitable for darker environments but not the best for outdoors or well-lit rooms. You can enjoy good quality, clear display if you turn off the lights in the room.
Autofocus and keystoning technology really seems to work. It's also safe for children to watch as it doesn't emit light directly into the eyes causing strain. With the Nebula Connect app, you can stream YouTube, Hulu, Netflix and content from other similar platforms right to your projector.
ViewSonic PA503S
Here, we have a projector that works great both indoor and outdoor. It packs abundant features even at such a low price. With this projector, you don't need to keep window blinds shut due to its 3600-lumen brightness. The 2W speaker seems adequate for watching movies in a medium-sized room, but external speakers can also be connected.
Looking at its display, the color accuracy is what seems to stand out. Low input-latency is also why you will notice frame-by-frame motion really smoothly. Keystone correction and other similar features make the display ideal for all entertainment purposes. The high definition picture is a real treat on this projector.
It also has a pretty long lamp life of around 15,000 hours. The massive support it has for other devices like Amazon FireTV, Google Chromecast, DVD players, Blu-ray players, etc. is impressive for a budget projector. Overall, it's the best mini projector for a small room.
Epson Home Cinema 880
If you are looking for one of those super-bright projectors and also want to avoid those frustrating rainbow effects, this 3LCD projector could turn out to be the best projector under $500 for your home theatre setup. With this model, you can expect to project high definition, clear pictures at a good brightness.
The high contrast ratio (16,000:1) ensures picture sharpness. Now, for those who have had a bad experience with DLP technology due to the rainbow effect and poor rendering of darker colors, LCD display would definitely make more sense.
You also get to choose a color mode between Dynamic, bright cinema, cinema, and natural to find the most ideal display type for the projected content.
It's designed to be suitable for gamers, streamers, and for home theatre purposes. The standard HDMI 2.0 connectivity allows you to plug-in your favorite gaming console, media player, and other streaming devices with ease. The 3,300 lumens brightness means you don't need to draw the blinds before using the projector.
BenQ MW612
This product is comparable to some of the high-end projectors but can still be bought for under $500. It's a multipurpose projector with plenty of features. It's clear and bright and any text projected on the screen is easily readable. The contrast ratio of 20,000:1 helps with the image clarity.
This projector also offers a list of connectivity options like 2 HDMI ports, has a USB power supply, and MHL. For wireless presentation, it gives the option of QCast or QCast Mirror HDMI Wireless Dongle. The Auto-vertical keystone made the setup very quick as the screen alignment didn't take much time.
Is it reliable? The lamp life of 15,000 is long enough so you won't need to spend any money anytime soon.
Optoma X343 DLP Projector
This Optoma projector is convenient for use at homes, offices, and classrooms. The brightness and clarity are suitable for business presentation as well as watching movies. You would definitely love the colors and image quality when watching a flick. The XGA resolution and high contrast ratio ensure crisp and clear graphics.
The 10-watt in-built speaker produces loud enough sound for a large room like a courtroom, conference room, etc. If you are looking for a projector suitable for presentations, it has several connectivity options like HDMI, VGA-In, VGA-out, USB-A, etc.
Frequently Asked Questions
Which is the best projector for home use?
All of the above projectors can be used for home entertainment or educational purposes. Anker Nebula Capsule Max, ViewSonic PA503S, and Epson Homecinema 880 have a series of features that makes these projects excellent for movies, games, and online study, etc.
Which projectors work best with 3D glasses?
DLP projectors like Optoma X343 and BenQ MW612 are designed for 3D technology and would work well with 3D glasses. Also, these two projectors have high lumen value and therefore would work even with windows open.
What does a high lumen value mean?
The lumen value determines the brightness of a projector. A high value means that screen would be bright enough to have clear visibility even in a well-lit room or outdoors. The lumen value should be greater than 3000 for a good quality image. A low lumen value would mean that you will need that the projected images would only be visible in a dark room.
Is it possible to find a 4k projector under $500?
No. Projectors with a 4K resolution would cost more than $500. The best resolution you can expect to find in this range would be 1280×800 (WXGA) or 1024×768 (XGA).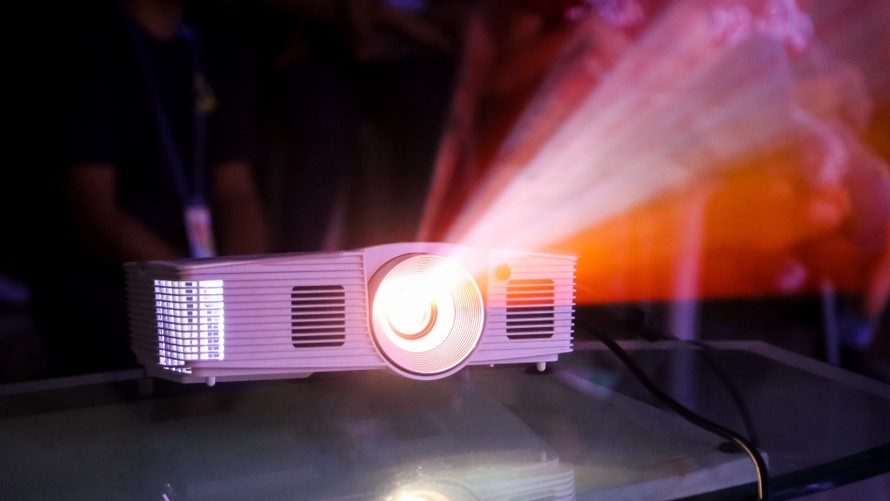 Is DLP better than LCD?
Both types of projectors have their own pros and cons. While DLP offers great colors, sharp and clear image quality, sometimes, these projectors can produce the rainbow effect and color flashes on the screen.
LCD projectors have a better color saturation and higher brightness. Though, these too have certain drawbacks. Color uniformity is lower in LCD projectors compared to DLP ones. So, both these projectors have their own benefits. We cannot say that one is better than the other. For the 3D movie experience, DLP seems to work better.
What is a good throw distance for a projector?
Throw ratio is a much more practical term when buying a projector. It tells you the relation between the width of the screen and the distance of the projector to get a clear image. If you plan to use it in a smaller room, you must go for a low throw ratio so you can project it on a larger screen from a short distance.
What would be the best projector for gaming?
Any projector with high resolution graphics, good colors, and capable of smooth frame-by-frame motion would be suitable for gaming purpose. But also make sure that it has the right kind of connectivity options to connect your console or a laptop.
Conclusion
There is no projector that would be ideal for everyone. You will need to do your research and choose one that would be best suited for your needs. Once you know what kind of projector would solve your purpose, you can easily find the best projector under $500 for your home or office, etc.
The size of the room and the lighting are some of the conditions that quite matter when choosing a projector. Lumen values and throw ratio should be the first to consider after you have decided where to place your projector. Then look at the display type, resolution, auto adjustment features, etc.
We have listed the projectors with the most balanced specs, so that it is durable, has a brilliant display, and is optimized for home-entertainment, presentations, online study, and sometimes all of these purposes.