Before we get started, let's note that each projector is unique. The market offers many options for projectors, which differ in size, design, and functionality. If this is your first experience in the world of such devices, there are a few things to keep in mind before making your choice. Here we will focus on the factors that determine the quality of projectors. We will also offer you several options, which are our top picks for the best projectors under $1000, as we all know that the price is often decisive in our choice.
First of all, keep in mind that a TV that is capable of transmitting high-quality image and sound has a large size and an expanded range of services – 3D images, computer games, stereo sound, etc. will cost a lot of money. Unlike TVs, a high-quality projector is quite a budget option. The viewing screen can be a plain white wall or you can purchase a special screen that covers the wall. You can equip a home theater in any room, as home theater projectors are compact and reliable. And with our best budget projector tips, you'll choose exactly what you need and save money.
Types of Multimedia Projectors and Their Application
As with all consumer products, choosing a multimedia projector can be quite a confusing and daunting endeavor because here customers face unfamiliar terminology and a sea of ​​possibilities. However, choosing a projector is not that complicated. For starters, you need to know exactly where and what you plan to use the device for. Here you will find information about the types of projectors and their application.
What is a multimedia projector?
A multimedia projector is a device that processes a specific signal from a computer, the output from a DVD player, a smart device, a storage device, and a direct connection from cable or satellite systems. It then converts the signal into visible text, image, and video accompanied by audio content. The modern multimedia projector is a digital replacement for earlier types of projectors, such as slide projectors and overhead projectors, and provides a large picture on a projection screen or other surface.
The term "multimedia projector" is the broadest and most comprehensive term in the world of projectors. It is important to know that a multimedia projector is often called a data projector, digital projector, or video projector. These synonyms apply to both portable projectors and installation models.
What is the projector for?
Multimedia projectors have come a long way over the years. We are so used to them that we don't think about how many different and unexpected applications they have. Whether you are giving a presentation in a corporate environment, using them for an educational program in the classroom, showing movies in front of a large audience, or at home, multimedia projectors are a valuable communication tool. They are an effective way for both entertainment and education.
One of the most popular projector applications today is in our homes. The creation of 3D film in late 2009 caused a rapid increase in purchases of 3D projectors. Nowadays, the best cheap projectors can reproduce a great screen image with FULL HD resolution, ideal for showing Blu-ray movies and video streaming. Most projectors can fill a 120-inch screen and even larger. Think about it – this is a lot more than a 70-inch flat-panel TV and is enough to feel immersed in the picture as in a movie theater.
Types of projectors
Technically, multimedia projectors range from the smallest Pico projectors to the heaviest and largest professional models. Simply put – every projector nowadays is a multimedia projector and the category of multimedia projectors includes thousands of devices. Depending on the needs of the user, there is a multimedia projector for almost any application, quality level, and audience size.
To narrow down the choice, try looking for a media projector for a specific application. Check out home theater projectors, educational projectors for schools and universities, business projectors, or professional models for large advertising and information installations. Don't forget to take a look at the best projectors for gaming. They often have many more applications.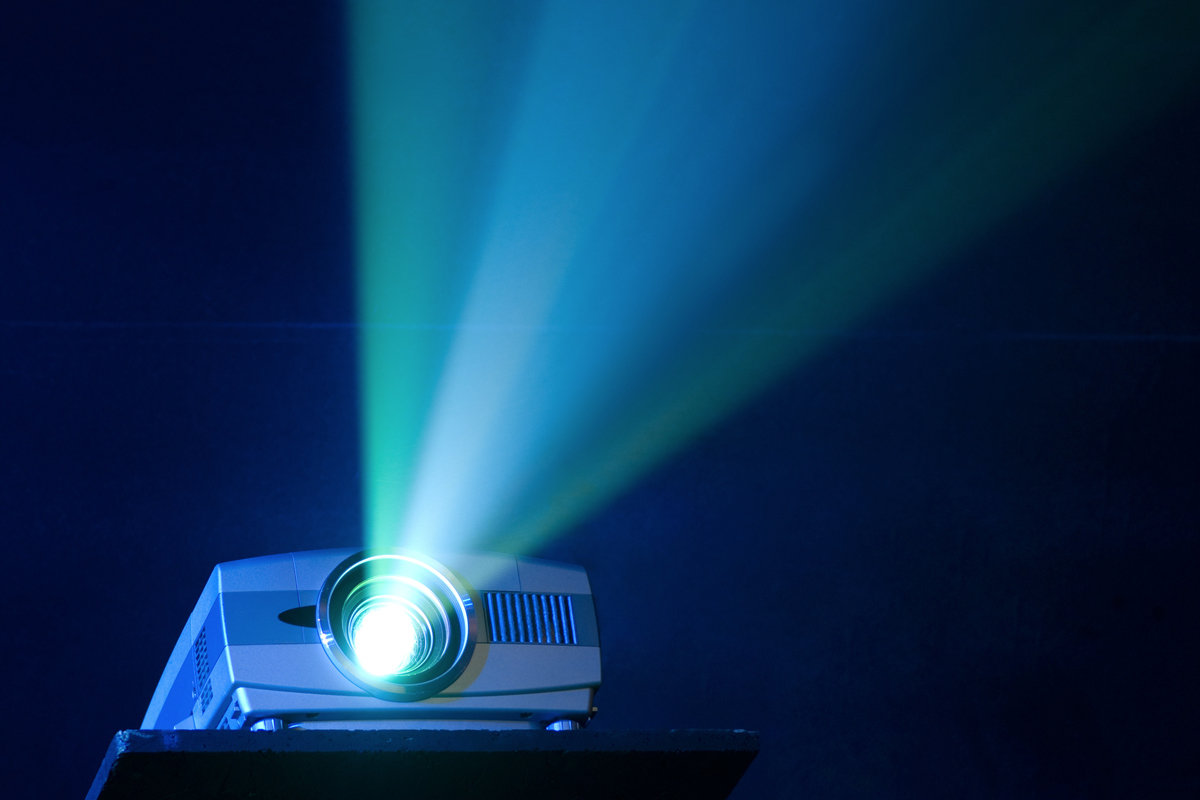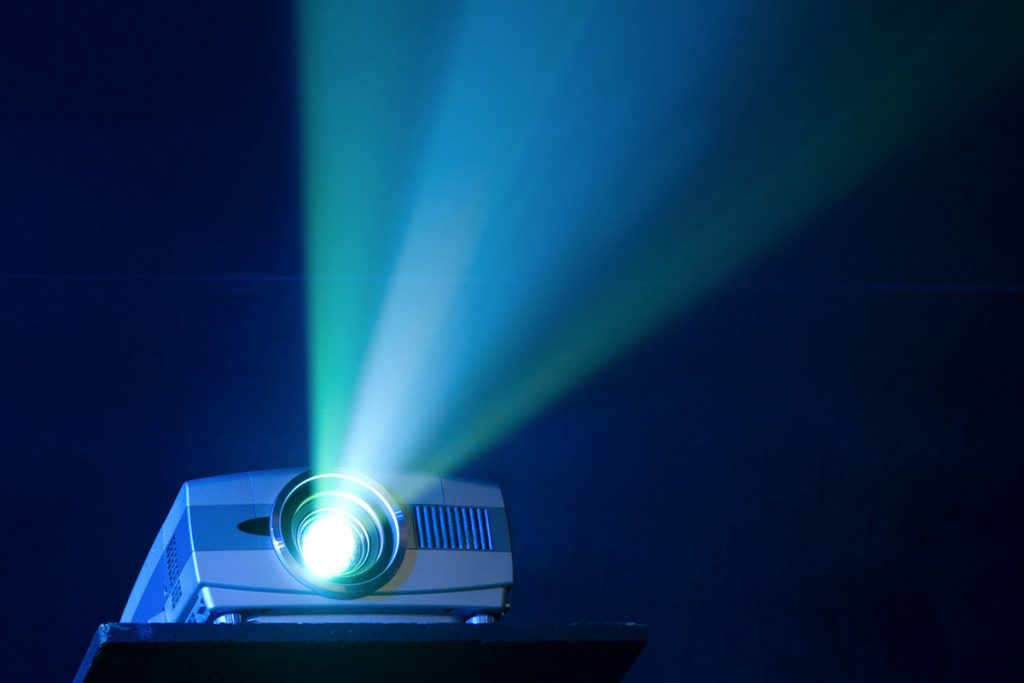 How to Choose the Best Projector
Finding the best projector under $1000 is easy if you think and make your choice logically. It only takes three steps to find the right projector for an amazing and quality experience. First, check the size of the room for the projection distance. Second, find a projector based on the mounting position. Finally, select a projector for viewing with the lights on or off. With these 3 steps, you can find the perfect projector for your home or office.
Room size and location
To choose the best projector for your needs, determine the size of the room in which it will be used. The location of the projector and the maximum distance to the screen is an important factor when choosing a projector.
For small to medium-sized homes, the distance from the projector to the screen is usually between 1.5 and 2.5 meters, and the best projectors under $1000 can project on 100-inch (2.54 m) screens in cozy spaces. For larger homes, the standard-distance projector can project on a 100-inch (2.54 m) screen between 2.5 and 4 meters.
Mounting position – front or side
For the most comfortable and enjoyable experience, it is important to consider how space is used in addition to the size of the room. Depending on the layout of the furniture and the way people move around the room, it may be more convenient to place the projector on the left or right side of the screen. This will avoid obstacles in the trajectory of the projection and allow people to move freely.
In such cases, look for projectors with horizontal correction and side projection function to project perfectly aligned side images. If the projector can simply be placed on a table or mounted on the ceiling in front of the screen, choose a model with vertical adjustment. This way you will get the perfect image adjustment for maximum screen entertainment without the need to change the decor.
Viewing with lights on or off
Have you heard that you have to turn off the lights to watch movies with a projector? Even the best budget projectors can deliver great images in a variety of lighting conditions to meet your needs.
The key lies in the brightness of the projector. To achieve an experience like going to the cinema with the lights off or low ambient light, choose a model with 2000~2400 lumens brightness. To enjoy lighting movies so family members can communicate and move freely, the best choice is a high-brightness home theater model with more than 3,000 lumens.
What Else Is Important When Choosing a Projector
Image quality
The three most important factors influencing the image quality are the natural resolution of the projector and its contrast ratio. For best results, you should try to send a signal to the projector with a resolution that matches its resolution. Your Blu-ray player, PlayStation and Xbox usually have a 1080p signal. The low-quality input signal will look like a low-quality image when projected and this is even more noticeable with a larger screen.
Currently, Wide XGA (1280×800) and HD (1920×1080) are the most common resolutions that experts recommend. WXGA is a compromise resolution. It is typical for business projectors and similar models are used both as business projectors and as home theater devices but are much cheaper than the typical home theater models.
What are the advantages and disadvantages? An HD (1920×1080) projector has about twice the number of pixels compared to a Wide XGA projector. More pixels mean a more detailed picture and better compatibility with high-resolution sources.
Contrast
An obligatory step when looking for the best cheap projector is to consider its contrast. The contrast ratio refers to the difference between the blackest black and the whitest white in an image. However, keep in mind that a 20 000:1 contrast projector will not necessarily perform ten times better than a 2 000:1 contrast ratio projector. Why is this happening?
The contrast ratio takes into account how the projector displays all shades of gray between the blackest and the whitest. The biggest value of black that can be achieved in a real situation is not the value written on the documentation. This value was measured in ideal laboratory conditions. This is the main reason why screens have black bars on the sides. They provide the highest possible value of black.
Proportions of the picture
Projectors are devices with a fixed resolution that corresponds to a certain aspect ratio of the picture. The most common aspect ratios of the projectors are 4:3, 16:10, and 16:9. This means that the chip inside the projector is shaped in the specified 4:3, 16:10, or 16:9 ratios. Think of the chip as a miniature version of the image you will see on your screen.
The best projectors under $1000 have a 16:9 aspect ratio because DVD, Blu-ray, and HDTV signals are broadcast or encoded in 16:9 formats. The most preferred format is 16:9. 4:3 projectors can project widescreen movies, but will not have black streaks – small black bands that appear at the top and bottom of the image.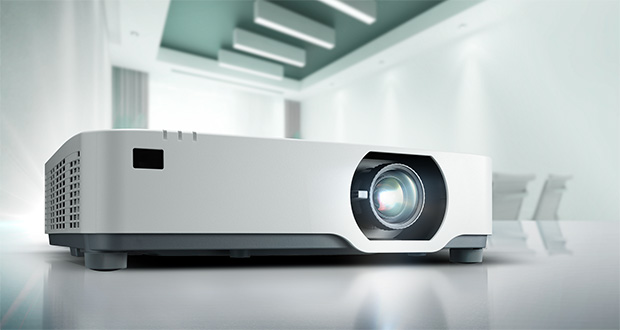 Lamp life
Modern LCD and DLP projectors usually have a lamp life between 2000-4000 hours in normal mode. This specification refers to the time when the lamp is new and bright. Outside these hours, the lamp will continue to work, but will begin to gradually lose brightness, ie the picture will fade. Longer lamp life means less maintenance for your projector.
If you plan to use the projector to replace your current TV, the cost of replacing the lamp must be taken into account when purchasing. Statistically, a projector used for movies and special events works 8 hours a week. At this rate, the lamp will have a lifespan of approximately 4.8 years. And regular cleaning of the filter and its normal operation will improve the life of the lamp.
Also, remember that projector prices are falling steadily, so in almost five years you will be buying a new projector with a warranty instead of replacing a lamp that will probably be more expensive than the new projector. Here is also the place to mention that most of the best projectors under $1000 are offered the option to purchase a spare lamp.
Installation
The choice you need to make at the outset when buying a projector is whether you want to mount the projector on the ceiling or just put it on the table during operation. Each option has its advantages.
Ceiling mounting will take the projector out of sight, make it much more protected, and naturally create a more complete look of the room. Mounting the projector will save you the setup time required each time you move.
On the other hand, most of the best mini projectors weigh less than 5 kilograms and are easy to transport from place to place. This means that you can take your big screen to the homes of relatives and friends, to host an open film screening on the garage door or the wall of the block, without lifting heavy objects. However, you will need to adjust your projector each time you move.
If you decide that the portable projector is right for you, consider a projector with less noise at work. This is hard even with the best mini projectors. The target should be about 30 dB or less so that you do not hear the annoying operation of the fans. You should also pay attention to the design of the projector as a whole, as it will be visible.
DEEP Color, Frame interpolation, and other little things…
In 2008, the HDMI the so called DEEP Color feature of devices. Previously, HDMI cables supported only 8-bit colors and carried 16.7 million colors. DEEP Color has 10, 12, and 16-bit capabilities, with up to 2800 trillion colors. This dramatically increased the number of shades of each color and virtually eliminated streaks. Projectors that support DEEP Color are said to be HDMI 1.3a or higher compatible.
Another important extra is the so-called frame interpolation. The standard movie is shot at 24 frames per second or 24p. This is quite slow compared to the average TV show in 30p or 1080i HDTV with 60p. However, there are times when these speeds are not high enough, especially with the large surveillance area provided by the projector.
This is why newer home theater models use the creation of intermediate frames. These smart projectors analyze the differences between the shots and place new ones between them. The new frames adjust the image so that fast-moving objects such as a race car or a soccer ball appear halfway between their original frame locations. These newly inserted shots help the ball or car move more smoothly on the big screen.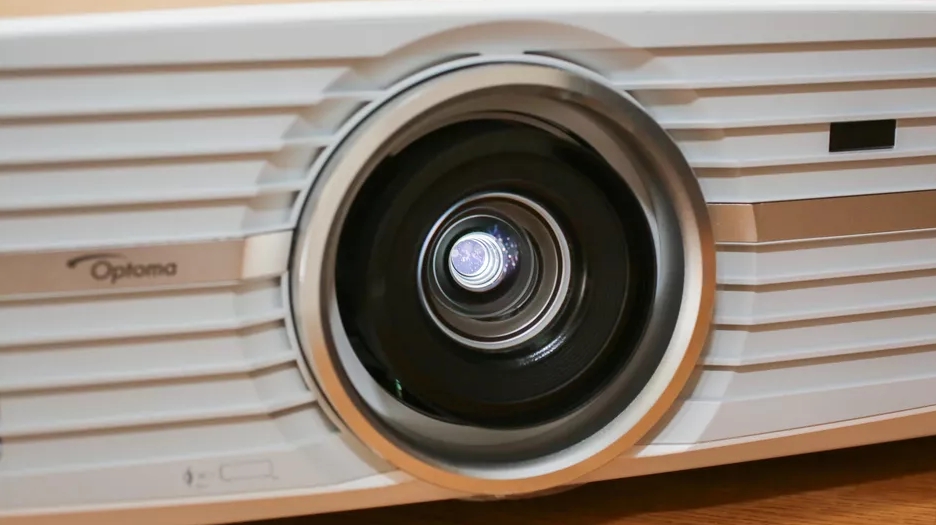 Best Projectors under $1000 Review
When choosing, you need to count on your preferences. The important thing here is for what purposes the device will be used. The availability of additional options will affect the price. Before buying, you should carefully read the technical characteristics of the product and its compliance with your specific requirements. To save you time and money, we have selected some of the best projectors under $1000 having in mind the selection factors listed above.
Epson EpiqVision Mini
Maximize your entertainment anywhere, anytime with this stylish mini laser projector, part of the new EpiqVision Mini range, equipped with Android TV and YAMAHA sound. The sleek and sophisticated style of this projector can easily distract you from its impressive range of features, but it is no coincidence that it is among the best proctors under 1000.
Epson is easy to move from one room to another and projects almost instantly and in any direction – on a wall, ceiling, or floor. With intelligent sound from YAMAHA, this is the ideal solution for a visually equipped home. Images look brighter and more saturated thanks to Epson's 3CLD technology. With its copper frame and built-in Yamaha speaker, it will be a delight to the eyes and ears of everyone around.
Create the feeling of a big screen wherever you want, with the impressive 150-inch screen. With the equally high intensity of white and color light of Epson, the images are clear and distinct, which makes the content realistic. Smart home entertainment Android TV offers thousands of movies, shows, and games from Google Play, YouTube, and other favorite applications. Thanks to the built-in Chromecast, you can stream your favorite entertainment apps from your AndroidTM and iOS device, Mac or Windows PC, or Chromebook to a flexible projector.
The long-lasting laser light source provides lower energy consumption and you will be able to enjoy home entertainment for up to 10 years. This powerful yet affordable mini laser projector delivers an extremely bright picture with rich colors and clear detail.
---
ASUS F1 LED
ASUS F1 is a portable projector that allows stunning audio and picture anywhere. With 1200 lumens brightness and Full HD (1920×1080) resolution, the F1 projector provides bright and clear images ranging in size from 25 inches (0.45m) to 210 inches (3.7m). Asus is an internal compact and mostly high-quality FullHD model. It ensures the quality of a good home theater even in a small apartment environment. This is also helped by the presence of high contrast and optical zoom. Without a doubt, Asus is one of the best universal home projectors in the middle class.
Harman Kardon's built-in audio technology provides immersive, high-quality 2.1-channel audio that perfectly complements the projected image to ensure that games and multimedia sounds are as good as they are expected to be.
Among the indisputable qualities of Asus, we also put its easy setup, as well as the built-in audio. Horizontal and vertical adjustments of up to ± 30 degrees are automatic, so you can stand in front of the screen while presenting without blocking the image. The need to be careful not to disturb the spectators around you will not bother you. And with both built-in 3W speakers and a subwoofer, excellent sound quality is guaranteed! Here we must mention the durability of the product, guaranteed by its 2 years warranty!
---
BenQ HT2150ST
It is one of the best-selling models of the world-famous Taiwanese manufacturer of DLP multimedia projectors BenQ and one of the best projectors under $1000. BenQ HT2150ST includes DLP (Digital Light Processing) image projection technology. And in addition to DLP technology, what makes the HT2150ST great for small spaces is the fact that it can project a 100-inch image from a distance of just 5 feet. Although the clearest image size range is 60 to 100 inches, the HT2150ST can project images up to 300 inches in size. Of course, to get a 300-inch image, you'll need to move the projector away from the screen.
In addition to the technology and lens design used to create and display images on the screen, the HT2150ST's video features include 1080p display resolution. The illuminance reaches 2200 ANSI lumens for white light. The color light output is less but more than enough, and the contrast ratio of the projector is 15 000:1. The lamp life is estimated at 3,500 hours in normal mode and up to 7,000 hours in Smart ECO mode. An additional advantage is that this mode changes the light output level automatically based on the content of the image.
The HT2150ST can be mounted on a table or ceiling and can be used in all kinds of configurations with compatible screens. For additional setup assistance, the HT2150ST is ISF certified. This means that Benq provides calibration tools to optimize image quality in rooms that may contain little ambient light and for rooms that are almost or completely dark. Additional pre-programmed picture settings include Bright, Vivid, Cinema, Game, Bright Game, and 3D. Another interesting setting that is provided is that if you don't have a screen and need to project on the wall, the HT2150ST has a wall color correction (white balance) to help get the colors displayed correctly.
Epson Pro EX9220
Epson's EX 9220 is considered a special hit in the category of the best projectors under $1000 for home and office. This model has significantly accurate color reproduction and high maximum brightness. The projector is great for ordinary rooms, especially for watching movies during the day with minimal shading. The complete absence of light in this case rather damages the comfortable perception. However, in its budget form, 3LCD technology does not allow to obtain a deep black color in the displayed image.
Epson also positions this model as a projector for gamers. This generation of devices has become an attractive gaming solution. Various online studies show a signal delay time of fewer than 24 milliseconds for fast processing. If you plan to use wireless content streaming methods, also pay attention to Epson Pro. This device has a built-in Wi-Fi module and supports Miracast standards as well as Intel WiDi. The limits for resizing the displayed image are even wider than those of most projectors.
An obligatory quality of a good projector is the ability to install it in almost any place and quickly bring it to a state of readiness. In this sense, Epson is close to perfection, as it allows you to easily adjust the horizontal distortion of the picture and the position of each of the corners of the displayed image. To the above, you can add the automatic vertical correction function, the ability to turn off the device immediately, as well as its ability to scale. And the brightness of the screen reaches 3600 lumens!
Epson Home Cinema 2200
Epson Home Cinema 2200 is a home theater multimedia projector with unique quality and features, incredibly cheap for what it offers. With bright colors and high contrast, it provides affordable Full HD 3D with smooth images and rich blacks for the best looking movies, games, and TV shows. The built-in 10W speaker and vertical plus horizontal keystone correction help make it easy to install and use.
One of the major advantages of this Epson model is the built-in Android TV with an easy-to-use remote. It also includes voice search with Google Assistant. Watch all your favorite streaming channels, including Hulu, HBO, YouTube, and even more! And all these without an external media player for streaming and the common problems with "rainbow" or "color brightness" observed with other projection technologies! With Epson, you will have an extremely bright picture thanks to its 2700 lumens of color and dynamic contrast ratio – up to 35 000:1.
With projectors, no matter what we use them for, connectivity is critical. In this sense, Epson Home Cinema has an HDMI port, so you can connect the projector to your cable or satellite box, Blu-ray Disc player, game console, or streaming device very easily. The installation and setup of the device are as equally easy and simple as its usage. Let's add that Epson manufacturers are so convinced of the excellent quality of what they offer that they have included a 2-year warranty, full replacement, and free phone technical support for the life of the projector.
Frequently Asked Questions
What is the best home theater projector under $1000?
Finding a product in this category is not easy due to the numerous options on the market. If we compare prices, quality parameters, and market demand, we would recommend Epson, Benq, and Asus. These are also the best established and preferred brands on the market.
Are cheap projectors worth it?
The projectors, as long as they have the necessary parameters and quality, will help you turn your average TV room into a perfect home cinema and will offer you wonderful cinema vibrations. The projectors are just worth it.
As the world evolves, manufacturers are producing efficient projectors that one can get even within a very limited budget. While you won't be able to get all the extras within a cheap projector, it will still provide you with an exceptional quality display, picture and sound, and features that are easy to work with, no matter what purpose you choose a projector for.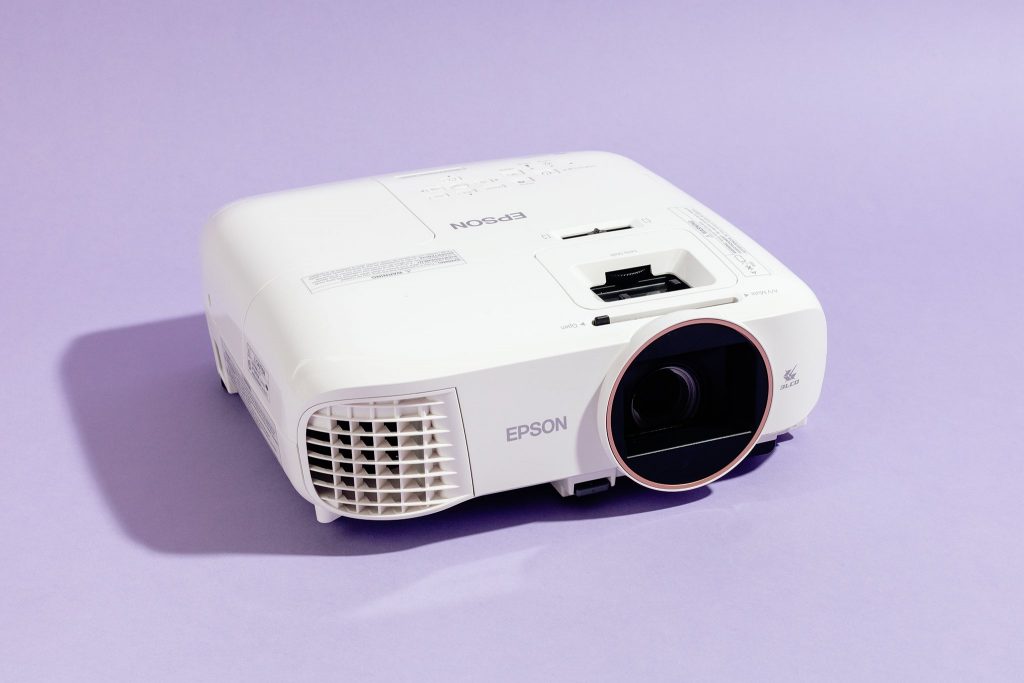 Should I buy a projector or TV?
Cinema connoisseurs always bet on a projector – remember this! The projectors allow you to transfer your favorite movie classics to your living room, without having to make a solid investment. Some households are bolder and completely exclude the purchase of a screen from their budget. They screen movies directly on a clean white wall in the living room! It is important to note, however, that with this option the picture quality is significantly reduced.
Another advantage, according to most projector enthusiasts, is the different feeling that watching movies through a projector creates. The reason for this is the fact that in this case the films must be watched in darkened rooms and fans of this technology claim that the feeling is incomparable.
Conclusion
Projectors are a relatively new way to provide the most enjoyable cinematic experience at home. The best cheap projectors work on the same principle as projectors in cinemas. There are low-end projectors on the market that will impress you with their incredible practicality and low price. However, they are most often used for presentations and showing static images to an audience.
To choose a good projector you need to pay attention to several things. The most important indicator when choosing a home theater system is the resolution. For watching movies, it is advisable to choose a projector with a resolution of at least 1280×800. Full HD, 4K, and 3D projectors are also available on the market. Remember – the price of the most expensive projector is always much lower than the one of a TV with equivalent features and large size.