Humans inevitably make mistakes, especially when managing files on a Smartphone.  You can lose your hard work by accidentally deleting the wrong file on your device! Recycle bin apps can come to rescue to prevent such mishaps.
Accidental errors are pretty much unavoidable. Someday or another you may want to delete an unnecessary file and end up deleting an important file. Slips like that that can happen with anyone. Some of the best recycle bin apps offer cloud storage protection against accidental loss of data. You can also recover the data already lost with these apps.
How Does It Work?
Each recycle bin app offers a different set of features to protect your files, images, and documents against accidental losses. But Android phones do not have a pre-installed recycle bin so you will need to get a reliable app from the play store. We have compiled a list of the best recycle bin apps for Android.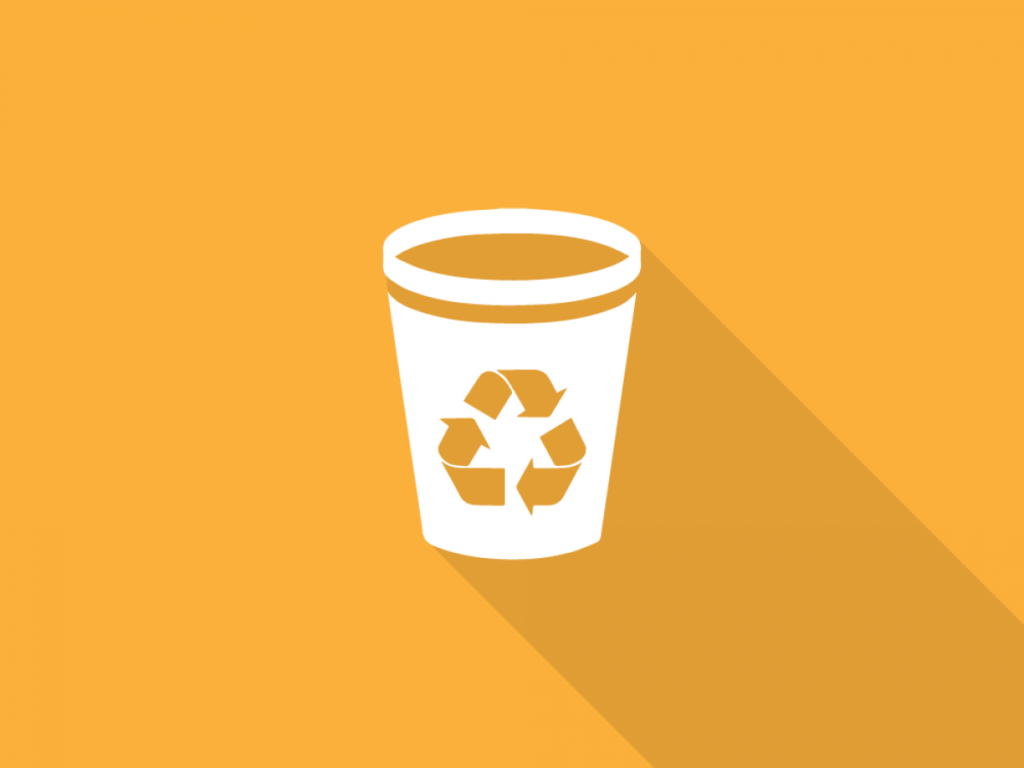 Best Recycle Bin Apps for Android Devices
With dumpster, you can recover your deleted media images and videos within seconds. The 'Deep Scan Recovery' feature helps you find the specific files you need to undelete. You can access the app in 14 languages and use its cloud storage capabilities to secure your files against the risk of a loss. Although, you will need to bear with multiple ads that it shows you while recovering your lost data files. The premium version of this app gets you rid of the ads and also provides app lock functions for added security.
It also has a 'wipe free space' command to erase the remaining space. No files would be recoverable once you do this. Only use this command when you are absolutely sure that there are no more important files on your mobile system.
It's another reliable app to keep your images safe in case you delete them from your local storage or memory card. Even if you have formatted your memory card, the app will allow you to restore the important images.
The recovered image files can be sent to the Dropbox, Google Drive, or even sent via an email. If your device is rooted, the app will scan the entire memory for any trace of the image or video data. However, if the device is not rooted it will only search for cache and the thumbnails to recover the data. One helpful feature of this app is that it will let you permanently delete data that you no longer need to secure.
File commander isn't just a recycle bin app, it is a file manager with an extensive range of features and an intuitive interface for file handling, storage, conversion, and several other functions. It protects all kinds of files against accidental loses.
You can view the recently deleted files list on the home page and easily recover the ones you need. However, it doesn't let you recover any file, but only the ones that have been deleted from within the File Commander app. It supports all the popular cloud services and offers 5 GB of free storage and 50 GB of premium storage. You can access this drive even when offline.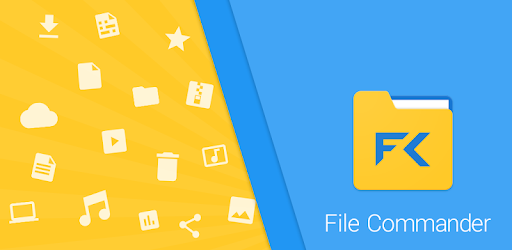 This app works quite similar to the recycle bin app on the computers. It can recover all types of files like images, videos, documents, apps, audio, etc just with a single click. Data Recovery, Trash Bin app cannot bring back the files that were deleted prior to the installation of this app, however, once you have it installed, any files deleted can be recovered easily.
You can also check your recently deleted apps. The app works offline and it doesn't require to root your device. You can send all image or video files that you presently don't need to this app, and retrieve it in case you need it again.
The app is often used along with 'simple gallery' app to secure all your files. While simple gallery takes care of your image and video files, MiXplorer effectively retrieves your other types of files be it a .pdf, .mp4, or document files. You will need to enable the recycle bin feature from the hamburger menu in the app to activate its data recovery feature.
MiXplorer is essentially a file manager app that can also help you manage various files on your device. In combination with the 'simple gallery' Android app, it offers a complete data recovery solution to the Android users.
Does iOS Have a Recycle Bin Option?
The iOS, unfortunately, doesn't support recycle bin apps. If you are looking for recycle bin apps for iPhone, you won't find anything. The only option to prevent accidental loss of data is to use the backup feature available in iOS devices or iPhones.
The iOS devices keep all the deleted media into a separate folder for thirty days before deleting it permanently from the phone.  Manually backing up your data in the cloud storage can save you from accidentally deleting important data and losing it permanently.
Recycle bin and trash apps are available only for Android users. Most apps are available for free on play store, but their premium features are only provided on the paid versions. Check this app too: EaseUS Data Recovery Wizard Free
Precautions to Take
Since each recycle bin app works differently, you must know whether the data backup function is pre-set or do you need to manually activate it. Also, some apps let you recover files no matter from which app you delete them, however, other apps will only let you recover files if you use them to delete the files.
You can also check this tutorial for recovering files without installing apps:
Conclusion
Data recovery cannot be taken lightly. Losing your important data due to a minor mistake can be depressing for many Smartphone users. It is a waste or both; time and energy. For some people, it may also mean a financial loss.
So, if you intend to protect your important work, recycle bin apps is a suitable and convenient option to do so.  Look for the features that are practically beneficial for you, and install one of these apps to activate data recovery on your Android device.  Also give some thought to the pros and cons of each app, as each app may have its flaws.