A free screen recorder lets you capture exactly what's happening on your screen. You can choose whether to record the entire screen or just a part of it. Also, with any of the best screen recorder apps, you can either stream your screen live or save it as a video file.
Most people like to create online tutorials, record their live gaming streams, or express their creativity in different forms through the screen recording. It can even become an effective source of income if you upload your original screen recording on YouTube or a similar online platform. These platforms even pay you when you achieve a large enough viewership.
Screen Recording Apps Pros
It lets you save any type of content
You don't need to download multiple different storage apps to save your important data. Any kind of data that you access on your smartphone, whether it's a video, audio, image, or text, a screen recorder app will let you save it by recording the entire screen.
Convenient way to explain problem or solutions
It can be frustrating when you want to explain something to your friends or colleagues but unable to express it verbally. With a screen recorder, you can share any kind of information with anyone so that they can easily understand you.
Content creation tool
These screen recording apps are commonly used as content creation software. If you wish to publish your creativity in a video format, what's better than using screen recording to capture it as a video and share it on various video platforms online? There is so much you can do with these best screen recorder apps. Read more: Best Recycle Bin Apps for Android Phones
Best Screen Recording Apps for Android
Mobizen is a convenient and easy-to-use screen recorder that allows you to record, capture, and edit any videos, games, or apps. It provides high-quality video resolutions, and you can also capture your reaction with the Facecam. Mobizen is one of the most used screen recording apps for Android and is free.
Moreover, this screen video recorder for Android has a variety of video editing features. It requires no root access and offers you free watermark removal with Clean Recording Mode. The app is free to download and ad-supported along with in-app purchases. You can also use it as a video editing app. You will have the access to edit video in this app.

AZ Screen recorder is another quite efficient tool for screen recording on smartphones. It doesn't need root access and also offers the option to pause and resume the recording. You may often need to pause the recording so that the unnecessary stuff doesn't get recorded.
You also get the front-facing camera overlay feature with the paid upgrade of this app. It allows you to modify various settings like resolution, bit rate, frame rate, or even add text messaging or logo with the recorded screen.
This android app comes with microphone recording function and also offers High Definition (HD) video quality. Its sound quality is also among one of the best. However, there will be a logo watermark on the bottom right unless you get the paid subscription.
Inshot Development Company is one of the most trusted companies. Inshot has published quite many apps on the play store like video downloader for Instagram, story saver for Instagram etc.
It has launched an excellent app for screen & video recording too. It offers you some setting options that you can use for better screen recording. For instance, you can increase the frame rate, Resolution, bit rate, and so on.
Screen recorders for android are pretty convenient to use and offer various tools to create any type of content easily and upload them online. These are some of the most promising apps if you want to become a professional content creator using the screen recording software.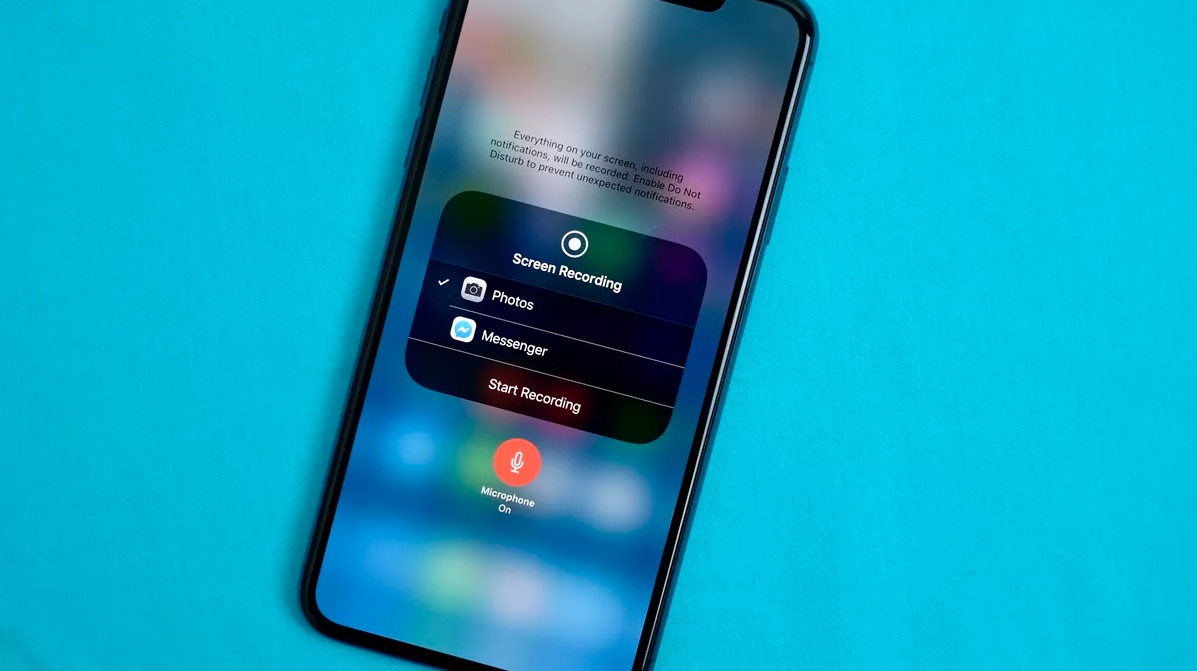 Best Screen Recording Apps for iPhone
DU screen recorder is one of the best screen recording apps that also offer live streaming.
Use DU Recorder for screen recording in a smooth and clear manner. Start the screen recording with a single tap on the iOS device. It is a free, reliable and easy to access a screen recorder app. This iOS screen recorder is the perfect solution to record from your screen like games, live shows, sports and more without any trouble. Whenever you go live there is donation counter also on the screen. You can use this on a daily basis.
The finest feature of this app is you can edit your videos too on this app. Start the recording of your screen just after a 2-step guide on Record It app. You can easily record full-screen videos using the iOS 11 global screen recording API. Insert the video reactions to the recordings along with audio notes to make the recording more fun. Record It support on iOS screen recorder for gameplay recording, video tutorials, etc. Once you have recorder the video you can share it via email, or on social media platforms.
Go records will record videos in a fine quality. You can export it to your library or you can upload on Social media platform directly. This app also has a video editor tool. You can reach it with face cam. Go record is compatible on all devices running on iOS 11 or higher. It is also a free program that you can utilize.
Screen recorders for an iPhone are readily available in the market and most of them can be installed for free. We have listed only the most reliable ones that are packed with the most relevant features.
Conclusion
Screen recording will not cost you money. Unleash your true potential with the screen recording and editing abilities of these apps. Are you a fantastic gamer? Do you have something to teach others? Wish to earn money by creating online tutorials; these apps equip you with the right tools to do so.
Several YouTubers use these apps to create reaction videos or they put forward other entertaining concepts with screen recording tools. Any form of creativity can be expressed with these best screen recorder apps that are available on the play store as well as the app store.