Smartwatches do much more than show the exact time. They work as an extra to the smartphone, and in some cases even completely replace it. These smart devices are created in full harmony with our current needs and thanks to them we will never miss a call, email, or other important notification. If you have decided to buy a smartwatch, the variety of prices and features is huge and you will need advice. Here we will provide the basic information and features that you must pay attention to when choosing the best smartwatch under 50 dollars for you.
What's Important when Choosing a Smartwatch?
When you are looking for a smartphone you have a wide choice of brands and models to choose from. With smartwatches, the choice is also large, but the key is that each of them offers different functions, which makes it difficult to make a decision. Here's where to start if you want to choose the best cheap smartwatch.
Think about what you need
For starters, it is good to look at different models with different features and decide exactly which ones will be useful to you. Yes, you can buy an extremely expensive smartwatch with many features, but will you use them all to the fullest?
Quite often we buy the most expensive and modern phone and use the same applications and settings without paying attention to others. Therefore, before you buy a smartwatch, think objectively about what you will need to use it fully.
Design
It is essential to choose a design that will allow you to wear the watch every day without worry. The straps of the watch usually come in standard sizes – 16 mm, 20 mm, and 22 mm. They are easy to change so you can diversify the look of your smart accessory.
If you prefer the smartwatch to have a more traditional look, choose a leather or metal strap. Silicone straps are suitable for active athletes. Some brands sell a series of straps for their smartwear models. This allows you to customize the smart device depending on your daily activity.
Display
You can choose between OLED, AMOLED, LCD, and black and white display. The first three are colorful and work very well. The colors of OLED and AMOLED displays are much brighter and more saturated than those of LCDs.
Besides, they are very thin and have low energy consumption. In turn, black and white displays significantly save the device battery. They are a suitable choice for anyone who does not want to charge their watch so often and does not stick to the color display.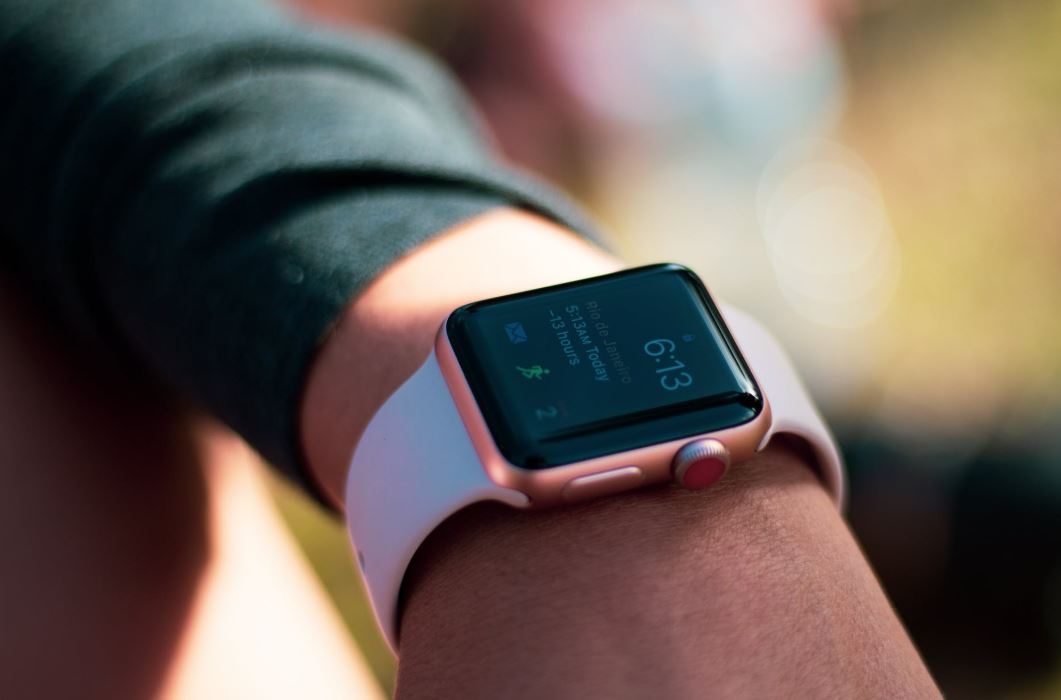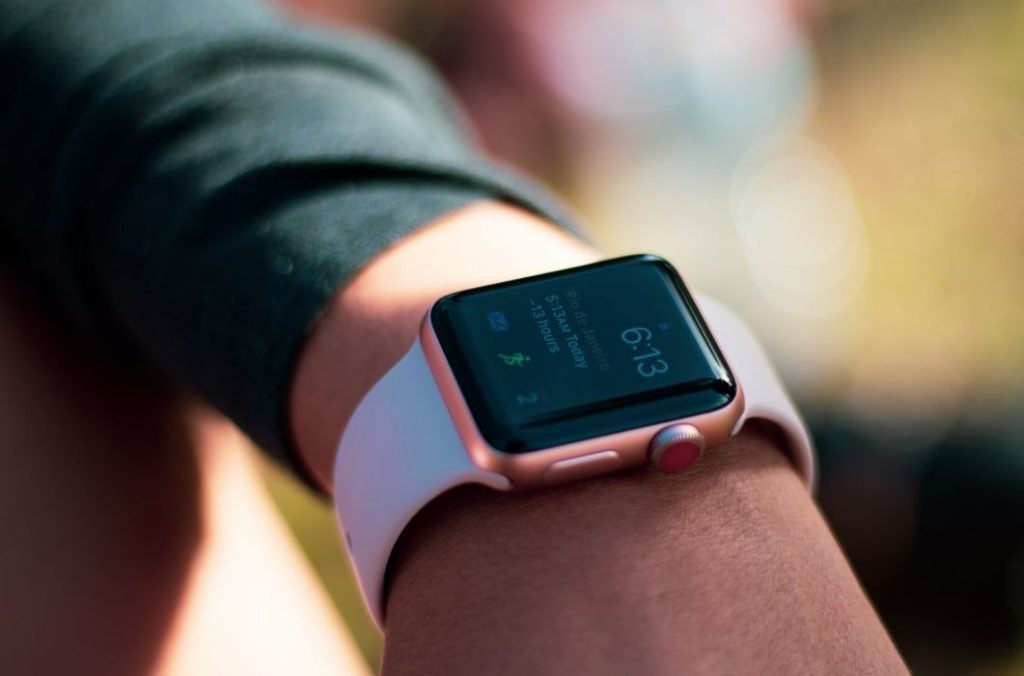 Water resistance
If you take a smartwatch to use it while playing sports, consider buying a waterproof device. This way you will be sure that the smartwatch will work correctly regardless of whether you are sweating or raining outside while training.
Undoubtedly, water resistance is an invariable characteristic and requirement even for the best smartwatches under 50.
Notifications
Smartwatches can display several notifications such as incoming calls, missed calls, text messages, emails, social media posts, alarms.
The best cheap smartwatches can customize the notifications you receive. This way you can decide for yourself which notifications deserve attention and which do not.
Connection to a smartphone
Smartwatches can be connected to a smartphone using the Bluetooth 4.0 protocol. It is specially designed to consume less electricity. The devices are connected in the manual or automatic mode via the NFC module. As a rule, it is necessary to connect the watch to the smartphone only once, after which when Bluetooth is turned on, they will automatically find each other.
Despite the versatility of the Bluetooth 4.0 protocol, smartwatches are not compatible with all smartphones. For example, Gear 2 Neo only works with Samsung devices, LG G Watch only with the Android platform, and Apple Watch – only with the iPhone. Don't worry – the best smartwatches even if they are cheap offer you universal solutions.
Price
The price of smartwatches varies greatly. Depending on how much you are willing to spend, you can eliminate more expensive watches. If you are not convinced that you will use your watch regularly and if you just want to know if this is the right accessory for you, it may not be wise to invest a large amount right away.
On the other hand, the best cheap smartwatches offer a large number of services and features. And if you're skeptical of cheap watch brands, it's time to think again. These brands are rapidly entering the market with the image of high-quality technology. The truth is that these brands work hard to compete with the world-famous Samsung and Apple and offer the same quality as them.
Battery life
As with smartphones, different smartwatches have different battery life. Some models last up to two weeks without charge, and others only up to 2-3 days. Of course, this depends on the time you use its functions, as well as the display of the accessory.
Additional features
Most smartwatches are equipped with a heart rate monitor. It allows you to read heart rate data. In general, if you are worried about your heart and general condition or exercise actively, this is quite a useful thing.
Some of the smartwatches perform rather than the functions of fitness trackers. Their focus is on steps taken, heart rate measurement, calories burned, and overall tracking of fitness workouts. Sometimes they also have the opportunity to receive notifications.
Another category of smartwatches is those that at first glance look ordinary, but have some smart features. They usually have a pedometer and an option to receive notifications. With them, you pay the price of an ordinary watch, but you get as a bonus some of the characteristics of fitness trackers.
Best Smartwatches under $50
In search of the best smartwatch under 50 for you, you will see that the market has a choice of hundreds of brands, features, and designs. That is why, based on expert opinions and user experience, we have made a list to make it as easy as possible for you.
YAMAY Smart Watch for Android and iOS Phone
Very cheap watch with countless useful and practical features. The watch connects to your mobile phone via Bluetooth. Further adjustment can be done very conveniently through the application. The touch screen is large enough and responds very accurately.
We can surely and easily put YAMAY among the best smartwatches under 50 as it always shows when you are connected via Instagram, WhatsApp, or Facebook. This is very practical when walking or playing sports. With this watch, you can read messages directly and you do not need to take a mobile phone out of your pocket. You will be able to receive calls even when you are in the car and do not have a hands-free device for your mobile phone.
Music playback also works, and a quick calendar view is also possible. Despite the many features, the battery lasts 7-10 days, and the functionality of the software is great. An even bigger plus is the compatibility of the watch with both Android and iOS.
Willful Smart Watch
When we need a watch focused mainly on sports and fitness, Willful is perfect. This manufacturer has mainly specialized in this over the years. With its functions and workouts integrated into the watch, it is possible to lose weight. Some of the most useful features for measuring this watch are heart rate, calories burned, distance traveled, steps, swimming, and more.
Whether you're looking for motivation to start exercising or just looking for a device to further monitor your health, Willful is an excellent choice and worth considering. Especially having in mind its compatibility with Android and iOS.
It is generally sold at a more affordable price compared to other smartwatches. But we should not believe that the lower price gives us much less than its competitors. Willful offers us features such as water resistance, music listening, vibration, Facebook, WhatsApp, Instagram, Twitter notifications, and many more. Enjoy all its features. Its battery will last 7 days in use and 30 days in a stand-by mode.
Lintelek Full Touch Screen Smartwatch
With Lintelek, you can check your heart rate and blood pressure without contacting an application. It also has seven sport modes, a stopwatch, and a reset function. Compared to other fitness trackers, it also has a great battery life of 10 days of active mode and 20 days of standby time. It also only takes two hours to fully charge it via USB.
Lintelek has a heart rate and blood pressure monitor throughout the day, including at night, so you can view your health data and see your progress over time. Additional benefits include compatibility with iOS 8.0 or higher, Android 4.4 or higher smartphones via VeryFitPro.
As we know, the design is also essential for smartwatches. When comparing several similar models, it is normal to choose the one that visually looks more attractive. And Lintelek is like that – stylish and comfortable. Available in several colors, making it suitable for both women and men.
UMIDIGI Smart Watch and Fitness Tracker
The UMIDIGI watch has a very modern and stylish design. It is designed in universal colors and would be a perfect addition to your everyday or sports look. The size of the display is 1.2 inches. The device is compatible with Android and iOS operating systems. This means that you can use it with phones like iPhone, Samsung, Huawei, Xiaomi, OnePlus. Also, the watch has a battery life of up to 360 hours, which means that you can actively use it for up to 15 days without the need to recharge.
In addition to perfect technical characteristics, the watch is equipped with many modern functions and technologies. It can display and measure various indicators such as steps, heart rate, sleep monitoring. In this way, you can easily and quickly both monitor and regulate your physical activity.
Besides, the watch is waterproof up to 5 atm. All these features make UNIDIGI Plus one of the best cheap smartwatches. Yes, you read correctly – this watch is one of the cheapest on the market today!
Skygrand Updated Smartwatch
From timing to sleep and from heart rate to activity level monitoring, SKYGRAND will satisfy you completely. With this smartwatch, you can even check SMS messages and see calls, and set reminders for things like upcoming appointments, meetings, and tasks!
The smartwatch has a sophisticated unisex design that fits sports and sports-formal outfits. Suitable for everyday use. The band is made of flexible silicone. Charging is via a USB connection to a computer.
The model is connected via Bluetooth. Skygrand measures steps taken, distance, and quality of sleep. It can detect swimming, running, and calories burned. There are motion sensors, an indication of low battery. Waterproof up to IP68. SkyGrand also can install additional notification apps from Facebook, WhatsApp, Linked In, Instagram, and Twitter.
Frequently Asked Questions
What is the best smartwatch under $50?
The best modern watch models can perform many tricks, such as searching the Internet with your voice, tracking your location with GPS, or even monitoring your heart rate to protect your overall health. A cheap watch does not always mean poor quality. Look for lesser-known brands like Skygrand, Umidigi or Lintelek – there's no way to go wrong with them!
Are cheap smartwatches any good?
Most smartwatches allow you to easily read and send text messages, as well as answer phone calls directly from it, without having to look for your phone in your pockets. The functions of the smartwatch vary, depending on the brand and price, but most can receive calls and messages, have a GPS, a calculator and receive the standard notifications that you receive on your smartphone.
The best smartwatches under $50, even though they are cheap, have multiple additional functions and they can work as fitness trackers as well. When talking about excellent smartwatches, cheap doesn't mean bad.
What's the best smartwatch for the money?
The first thing you need to do to have a successful smartwatch purchase is to be clear about what features you need to look for. Some elements may seem trivial at first glance but are nevertheless critical to their daily use. It is all about functions and comfort. The best cheap brands here are Skygrand, Umidigi, and Lintelek. With them, you will receive the best quality for your money.
Conclusion
Smartwatches have already become part of our daily lives. But they come in such a wide variety that we have to be careful. You can find some basic smartwatches with which you will be able to check the notifications on your phone without being able to answer. Other models can almost replace your smartphone.
But before you make your decision, you will need to carefully consider what your needs are. You certainly do not want to buy a model that does not meet your expectations or worse, buy a very expensive smartwatch and not use even half of its capabilities. Think carefully about what you want and review our offers for the best smartwatches under 50. Start with something cheaper and see if it will satisfy you – we are sure of it!