The same rule as to almost any type of device applies for tablets – the more, the better. We are all tempted by offers for more RAM or CPU speed, a higher resolution camera, and whatnot. When choosing a tablet, we must first consider what we will use it for. In this article, we will give you some tips on how to navigate among the many offers on the market and choose the best tablet for reading PDF.
Tablet or E-Book Reader?
Most people think that if they can read an e-book on a device, it is an e-reader. Misconceptions on the subject are many and widespread. Here we will find together the advantages and disadvantages of the tablet and the e-book reader, as their characteristics are completely different.
Advantages and disadvantages of the e-reader
So what is an e-reader and how does it work? The technology of the production of e-readers is quite different from that of smartphones and tablets. Most e-reader companies use e-ink technology for their displays. It allows maximum resemblance to the paper media. This type of screen consumes power only as of the page changes, so the e-reader battery lasts an average of a month or two.
LCD screens are constantly updated, the image moves invisibly to the human eye, but tangible – expressed in the rapid fatigue of our eyes. The E-ink display (unlike the LCD) does not emit, but only works with reflected light, which is evenly distributed over the entire surface. The stronger the backlight, the more contrasting and clear the image – just like paper books.
However, the disadvantages of e-book readers are sufficient to make the user question their use. The e-ink screen is severely limited when reproducing color illustrations or graphics. Readers cannot be used with other types of applications and are quite limited. This is their main difference with tablets, which allow you to do many other things besides reading.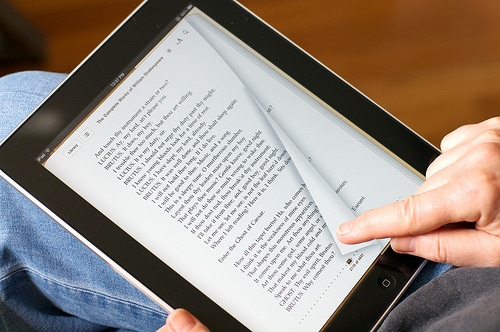 Advantages and disadvantages of the tablet
The advantages of these devices, especially the best e-book reading tablets when reading e-books, are numerous. With them, you can read the book in a larger format (especially from 8-inch tablets upwards. You can also adjust the brightness, use other reading applications (such as a web browser or dictionary). A huge plus is their ability to share text fragments or quotes in your favorite conversations or social networks.
The best tablets for reading PDF have a convenient function for or reading mode, which automatically adjusts the brightness of the screen based on the brightness of your surroundings. This reduces eye strain during longer readings. Tablets often have a night mode in which inverted colors allow you to read in the dark without worrying about others and feeling tired in your eyes.
The disadvantages of the tablet when reading e-books are known. The battery drains faster during use. On the other hand, the brightness of the screen tires the eyes if an LCD screen is used. However, the latest tablet models are increasingly using e-ink screens to reduce this negative impact.
Factors to Consider When Buying Tablets for Reading PDF
Select an operating system
Android was developed by Google. It has powerful applications and a content market called Google Play. It comes with many services from Google, including Google Now, Hangouts, Gmail, Google Calendar, Google Maps, and many more. Although many of these services are also available on iOS and other platforms, integration is most seamless on Android. This system also offers support for multi-user login. This is useful if you want a family tablet to be shared by everyone.
Apple iPad tablets work with iOS. iPad is still the best tablet for reading PDF and taking notes in terms of quality. It also has the most impressive selection of applications and accessories. Keep in mind that they are more expensive than those for Android. There is also a lack of multi-user support and parental controls. If you have an iPhone and have already purchased an app, you may need to purchase it again to use it on your iPad.
Windows tablets are the closest thing to offering the traditional experience you can find on a computer or laptop. You will be able to operate full versions of software products such as Microsoft Office on a Windows tablet. This may be the best option if you plan to use your tablet for work.
Display size
There are tablets of different sizes, ranging from 7 inches up to 13 inches. This is one of the most important features when you need to choose the best tablet for reading PDF. The larger the tablet's display, the easier it will be to read.
iPad is in the category of about 10 inches. There were early wave Android tablets of 7 inches, but lately many tablets fall between 8 and 10 inches. Everyone is different, but we think that 7 inches are too small not to be classified simply as a larger smartphone. 10 inches can be a little awkward if you hold your tablet in your hands for a long time.
Statistics show that women prefer 7-inch tablets because they can carry them everywhere with them and not take a separate tablet handbag. Our advice is that getting a 10-inch device is better. The big screen is more convenient to use and more enjoyable to watch.
Watch the resolution
Simply put, a resolution is an exact number of dots (pixels, abbreviated – px) of which an image is composed. In general, the more pixels in an image, the more detailed it is. Therefore, when looking for the best tablet for reading and web browsing, do not compromise with the display resolution.
Choose a model with at least 1280×800 pixels. Tablets with 1080p (1920×1080 pixels) or higher resolution are much better. iPad Air 2 has a resolution of 2048×1536 pixels with 264ppi, while Kindle Fire HDX 8.9 has a resolution of 2560×1600 with 339ppi.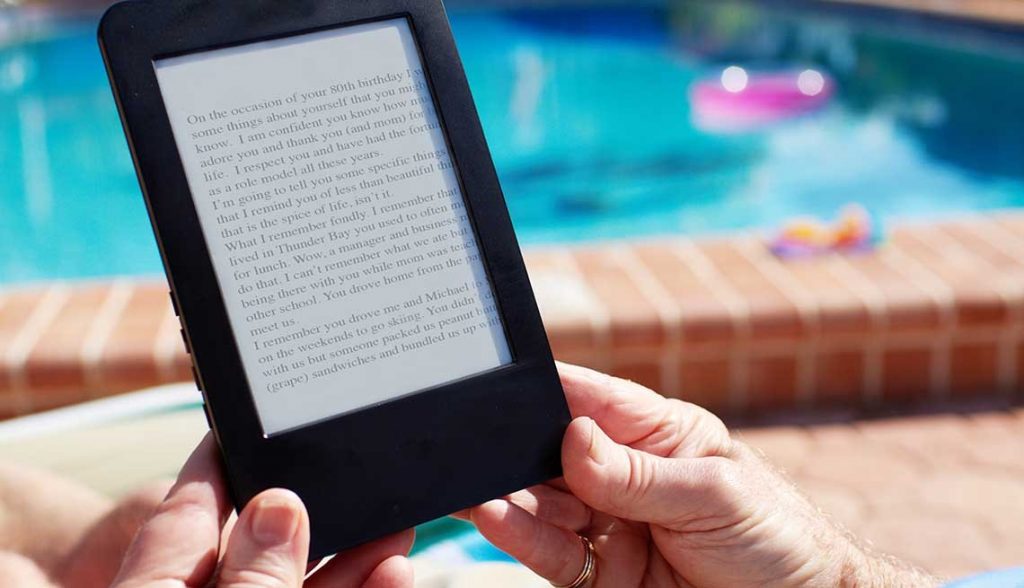 Productivity
If you want to open the latest applications and games without a problem, then choose at least a quad-core processor. In general, the more GHz, the better. You will also want a decent amount of RAM, with a minimum of 2GB.
However, the specifics aren't everything. So check out some of the reviews and take a look at the benchmarks to see how the tablets perform. Apple is especially good at getting better performance from weaker hardware. After all, the more brute force your tablet has now, the longer it will last before it starts to crash.
Battery life
Since battery life is one of the main weaknesses of tablet readers, pay special attention to this feature. Nowadays the best tablets for reading PDF textbooks have raised the bar to 10 hours of video viewing. This means that the tablet can work at a moderate load for about a week without recharging. If you use it for less than 1 hour a day, you can count on even longer battery life.
To avoid a detailed description of all existing models, we will summarize that the Apple iPad remains a benchmark in this segment, providing maximum performance and optimal uptime. Android tablets, for example, can drain 10-15% faster with a battery of the same capacity.
Connectivity and memory
What you need depends on how you intend to use it. In general, the more ports and connectivity options there are, the better. Make sure your tablet supports the latest Bluetooth standard. Extra storage space via SD(or microSD) will be fine, USB or MicroUSB is extremely important. Micro HDMI is also a nice extra. You may want NFC support, and wireless charging is worth considering for convenience.
The best tablets for reading PDF offer extra space for a memory card. Adding more space with a microSD memory card is easy and inexpensive. Apple and Amazon do not support microSD memory cards on their tablets, so you should carefully consider which model to buy. If you're going to download books and movies, 16GB can fill up surprisingly quickly. You can find a free "cloud" storage service on any platform, but this will not satisfy everyone.
Best Tablets for Reading PDF Review
Apple iPad Mini
This Apple wonder is probably the best small tablet on the market in terms of technical benefits. If you have a good budget and are looking for a device to use when traveling, reading, surfing the web, and checking emails, the iPad Mini 5 should be your first choice.
The tablet is extremely light and thin – only 6.1 mm. It has unparalleled screen resolution and incredible operating speed thanks to the A12 processor. If you can afford to pay more money, which is worth it, you will have a tablet that will meet your needs for many years.
This version has WiFi. Apple iPad Mini also offers LTE 3G / 4G with Nano-SIM, equipped with 64 GB of internal memory. The battery life is a full 10 hours in operation, which puts this device as a serious contender for the title of the best tablet for reading PDF.
Sony DPT-CP1
Instead of an e-book reader, Sony now offers an e-paper device called the DPT-CP1 Digital Paper Tablet. It is the same size as a standard sheet of A5 paper (10,3 inches) with a resolution of 1404:1872 and weighs only 240 grams. The screen is type E Ink, which greatly saves eye fatigue and will allow you to enjoy reading for hours.
Sony also has a magnetic stylus that allows you to write directly to your tablet, create new documents, or comment on existing ones. The price is not the lowest on the market. But it is worth it, considering that this is certainly one of the best tablets for reading PDF, which has also many more features.
The tablet includes 16 GB of storage and is only 5.9 mm thick. Battery life is estimated at a month, and with constant use of Wi-Fi, Sony lasts up to 40 hours. You will be able to charge it in less than 3 hours.
Kobo Forma
One of the most popular tablets on the market, Kobo Forma can be used for reading in portrait and landscape mode, thanks to its 8-inch display size. This Kobo model is specially designed for book lovers who read for hours. It is extremely convenient to carry and is the perfect alternative to heavy printed books. The ergonomic design and exceptional lightness make Kobo Forma the most comfortable tablet created by Kobo so far.
With easy page switch buttons and an E Ink screen, you can read longer than ever. If you wish, you can select the option to automatically adjust the view depending on how you hold the tablet. Comfort light technology is a real treasure. It can filter out blue light, turning day into night.
Besides, Kobo Forma is completely waterproof inside with HZO Protection, making it ideal for reading in the bathtub, pool, or by the sea. It has 8 GB of internal memory and supports many different fonts and 14 different formats – epub, epub3, PDF, Mobi, jpeg, gif, png, BMP, tiff, txt, Html, RTF, cbz, CBR.
Kindle with a Built-in Front Light
The Amazon Kindle e-reader is for all those who remain completely in love with the classic paper book, but are ready for the challenges of today. It has a 167 PPI display that does not allow glare even in direct sunlight. With it, you read without distraction, mark passages, search for words and phrases, translate them. No more complaining about the size of the letters – you decide what it will be.
The choice is from millions of books, newspapers, documents, and audiobooks. The 8GB size of the internal memory provides you with a solid, almost endless library that is always in your pocket. Connect your headphones or speakers to Bluetooth to immerse yourself in the still new and vast world of audiobooks.
The model measures 16 x 11.3 x 0.87 cm. It does not face any system requirements, as it is completely independent of a computer for downloading content. And after downloading it – it's in Amazon's free cloud for you.
If you turn off the wireless connection and use it for reading for about 30 minutes a day, your Amazon Kindle will be ready to work in the next nearly 4 weeks. It takes only about 4 hours to fully charge.
Fire HD 8″
Fire offers you an 8" high-definition touchscreen, 1280 x 800 resolution at 189 PPI, HD video playback, IPS (in-plane switching) technology, and at a great price. The device also has a main camera with a resolution of 5 megapixels, a front camera with a resolution of 1.3 megapixels, a slot for external memory. The rechargeable battery has a capacity sufficient for autonomous work for 12 hours.
How many books will you be able to store? With Fire`s 32 GB of internal memory and a microSD card for up to 1 TB of additional storage space, the answer is thousands. As for battery life, you can safely afford up to 12 hours of reading, surfing the Internet, watching videos, and listening to music. Battery life will vary depending on device settings, usage, and other factors, such as browsing the web and downloading content.
Among the other advantages of this tablet is also the UVB-C for easier loading. Fire is also 30% faster, thanks to the new quad-core 2.0 GHz processor. The tablet has also a game mode for an optimized gaming experience, as well as a two-band, Wi-Fi regime. And the ambient light sensors will allow you to use it for hours without straining your eyes.
Frequently Asked Questions
Which tablet is best for reading?
What you should look for in the best e-book reading tablet is a large enough display, which, however, does not strain your eyes. In this regard, it is best to choose a model with an E Ink display. Also, pay attention to the storage memory as well as the battery life. We would recommend you to choose established and proven brands such as Kindle, Kobo, Sony, Apple.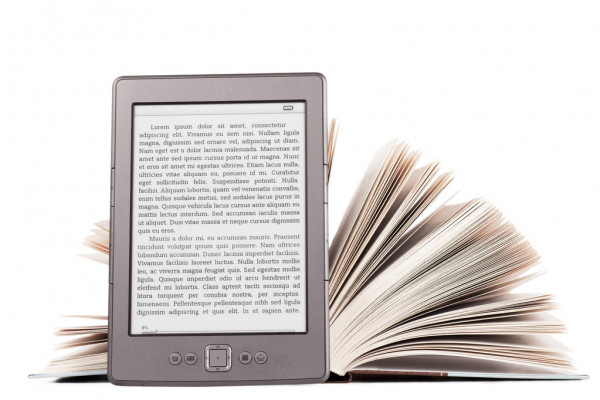 Is Kindle good to read PDF?
Kindle is one of the proven companies on the market for e-readers and tablets. Their devices have an ergonomic design, different sized displays, most of which are type E Ink. As for reading the PDF format, some of the models can handle it without converting the files. However, on most models, you will need to use a conversion program. Here we recommend Caliber and Mobipocket Creator, which are free.
Conclusion
For a good deal when buying a tablet, a rational and accurate assessment of what exactly you will use it for is extremely important. The above article discusses and recommends the best tablets for reading PDF. These are tablets that demonstrate excellent performance, which can justify their price, regardless of the brand from which they are made. This makes each of them an ideal choice to buy, as our recommendations are for devices with the best quality and price.