If you enjoy spending time singing your favorite songs, then you know that choosing the right microphone is essential. To get the best wireless microphone for karaoke, consider a few things. Your device should, without distortion, transmit your voice with different volumes. It should not add external noise, rattles, and other interference in speech. It should also be sensitive enough and allow you to move your head freely without sound loss. So how do we make sure all these features are in our microphone?
Factors To Consider When Buying a Karaoke Microphone
For karaoke to be at a high level and for the songs from it to be fun, you need high-quality equipment. And if practically everything can play the role of a speaker or a screen, it is best to sing only with the best possible portable karaoke microphone.
There are various karaoke models on the market. They come with different prices, quality, and features. Our ranking will include the best wireless microphones for karaoke in different versions: from cheap "for one night" to professional ones and radio systems. Therefore, everyone can choose a more appropriate option depending on the requirements and financial capabilities.
The top is based on different parameters such as characteristics, prices, capabilities of each model. In karaoke microphones, it is also important to consider how durable they are, because unlike those mounted on a stand, they are in the hands. So what's important when we need a wireless microphone for a karaoke machine?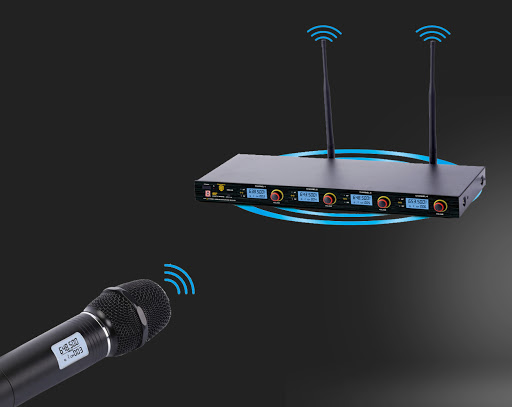 Microphone type
The two most popular types of microphones are condensing and dynamic. The dynamic microphone does not need any additional external power source. Its device is quite simple.
The principle of operation is based on the vibrations of the membrane, which are transmitted to the electricity conducted through the magnetic field. This type of microphone is widely used for live performances, concerts, and sometimes it is even valued in recording studios. Most of the cheap microphones for karaoke are of this type.
The operation of the condensing microphone is based on a change in the condensate capacity, which is located between the plates on which the sound acts. These microphones are more suitable for studio work, namely for sound recording, as they transmit the sound most clearly and qualitatively.
However, they are very sensitive to external conditions (humidity, ambient temperature, distance to the sound source, external sounds), which excludes their value in "field" conditions. However, there are models of this type that can be used in live performances, such as a choir performance. Such microphones are mounted on special holders.
Sensitivity
To choose the right microphone, it is important to understand its technical characteristics or at least know what they mean. Sensitivity shows how quiet the sound that your microphone can detect is. It is worth noting that condenser microphones are more sensitive. However, high sensitivity is not always an advantage.
For example, when recording speech on the street or in noisy rooms, high sensitivity will discolor you and the recording will be "contaminated" by many third-party sounds.
Orientation
This indicator characterizes how the microphone perceives sounds that affect it from different angles. The distinction of microphones here is non-directional, bidirectional(direction of figure eight), cardioid and hypercardioid.
In case the direction of the microphone is a circle(non-directional microphone), then it will perceive all sounds, no matter where they come from. This is not convenient when recording a street interview or when choosing a karaoke microphone. For these cases, when using a karaoke wireless system, a small microphone, the so-called "gun" model would be the best choice.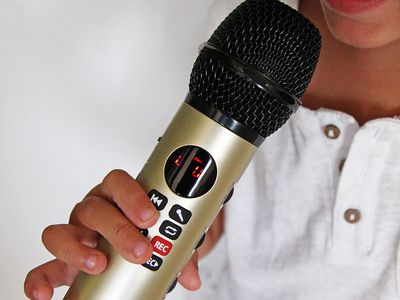 Sound pressure level and frequency range
The sound pressure level indicates the volume that the microphone can transmit without disturbing it. The high reading is 130-140 dB, but this parameter is important if you want to use a microphone to transmit loud sounds(such as drum sounds).
On the other hand, the wider the frequency range, the better and more efficient the sound of the microphone will be. Keep in mind that human speech is in the frequency range of 100-10 thousand Hz, and if you take a microphone with sensitivity lower than this, then there will be a problem with the use of the microphone. The best wireless microphones for karaoke cover frequencies from 300 to 3400 Hz, which is more than enough.
Price
When it comes to wireless microphones for vocals, the principle "the more expensive – the better" is fair. Therefore, choosing from two models with similar characteristics, still choose the more expensive one, as this often guarantees decent sound quality.
However, you should not go crazy and buy a karaoke microphone at a great price, because most likely half of its potential will not be revealed at home. Even among cheap microphones for karaoke, many decent samples meet all requirements.
Best Wireless Microphones for Karaoke
GTD Audio G-380H
If one microphone is good, then four microphones will make the quadruple fun. With the GTD Audio G-380H VHF wireless microphone system, you get four handheld wireless microphones – the basis of an unforgettable karaoke party.
Pretend you're your favorite band, or if you're brave, you can even go for four-part harmonies. Plus, each channel has its volume control, so you can make the sound of the mix exactly. With its low price, this set is not accidentally one of our top picks for the best wireless microphone for karaoke.
These microphones could also be used for real practice or as a portable performance system. They are firmly attached to the receiver, which makes them easy and convenient to store or transport. This microphone also boasts UHF wireless capability for a strong, clear signal and great sound quality with less interference and fewer dropouts.
Sennheiser Consumer Audio
Sometimes it is better to buy everything at once, so as not to listen and make a decision for a long time. Such is the case with Sennheiser Consumer Audio. Once you take it, it will serve you for a long time. The microphone is wireless and captures almost everything.
The head of the device is a receiver, everything is connected to it and additional settings can be made. It is important to note that the microphone included in this system is from the best line of Sennheiser Evolution. It is known for its stability and crystal clear sound.
Although the microphone weighs a lot – 245 grams, users write in their reviews that it is much easier to handle, even easier than a phone. It fits well in your hand, does not slip, does not need to grasp. It operates in the frequency range from 50 Hz to 16,000 Hz.
The Sennheiser condenser microphone is more sensitive to sounds than normal. It has a cardioid focus, so for high-quality sound, it is necessary to choose the most appropriate position.
The microphone is powered by two AA batteries. The box has a power button and a battery sensor. In case there is not enough power for the device, the indicator will flash. This way you will always be warned that you need to change the batteries and there is no danger of unpleasant surprises with the power supply.
GEARDON UHF Handheld Mic System
This model is of high quality. It was designed for customers who want frequent and prolonged use of the microphone, but do not want to buy batteries all the time. Therefore, the idea is to use the most common and cheapest AA batteries, and charging can be done without removing the batteries, directly by placing the microphone in the charging stand. In this way, it can be charged for a short time and between songs and the process is almost endless.
The two microphones of the system have a high-quality sound head and use PLL technology with infrared locking. This ensures that there will be no random switching to another frequency. It is a fact that one-button microphones make it easier for inexperienced and casual users to use. So they can't "accidentally" change the settings.
Setting the frequency is extremely easy – first select a frequency from the receiver, approach the microphone(display versus display), and issue a command from the receiver. Everything is done automatically via the infrared channel – the connection on the new frequency and the lock.
An important feature of this model is that it remembers its settings when turned off and has increased resistance to electric shocks. It has an additional system to avoid acoustic feedback which is why it is especially suitable for use indoors as well as by inexperienced users. What more could we want from the best wireless microphone for karaoke?
TONOR Wireless Microphone
So far, we've talked mostly about professional microphones for live performances. But some people may have clicked on this article to find a good cheap wireless system for a small collection. Maybe you need one for karaoke at home. For these people, the wireless Tonor UHF is an amazing choice.
This package includes 2 Tonor microphones and a receiver that you can plug into any source you want. The microphone works on UHF, as the name suggests. It also supports 15 channels, which means you can find out if one channel is interfering with you and switch to another.
It has an on-screen display that shows the channel, signal strength, and battery. The receiver also has Bluetooth support, but this connection can potentially cause problems. It is not always the most reliable, so we recommend that you connect the receiver to the source of your choice – laptop or tablet.
Tonor retains its quality and stable connection up to 60 meters in the open, which is quite good. Also, the best part about this microphone is its affordability. Given the overall quality and performance of the system, the price is more than good!
AKG WMS40
AKG is a portable wireless system from the WMS40 series, which is a real wireless karaoke solution and provides crystal clear sound. In seconds, you will create the optimal wireless conditions for small stages, clubs, hotels, gyms, and even your own house and garden.
AKG operates at a frequency of 661,100 MHz. Includes SR40 Mini stationary receiver and a mobile HT40 Mini transmitter with dynamic microphone capsule. A huge advantage of this system and one of the reasons to include it among the best portable karaoke microphones is the presence of silent on/off switch to protect the connected speakers, as well as a balanced output through a 6.3 mm jack. The power supply operates on any AC voltage from 110 to 240VAC and includes adapters for the EU, UK, and USA.
The portable transmitter has a cardioid polar image, which provides maximum sound quality through a unique HDAP (High Definition Audio Performance) technology. The microphone also has a sturdy mesh cap for protection. The superb function of the transmitter ensures an extremely long battery life of 30 hours!
Frequently Asked Questions
What type of microphone is best for karaoke?
To choose the best microphone for karaoke, you need to consider a few basic things. First of all, think about a wireless microphone. This will give the singer freedom of movement. In this sense, the range of the microphone is important for it to be useful in any type of room or open space, regardless of its size.
Also pay attention to the type of microphone, as well as its sensitivity and direction of the sound. For karaoke, microphones with good directionality are most suitable so that they do not pick up side sounds. Highly sensitive microphones are great for studio recording, but in karaoke, it's better to use those with lower sensitivity.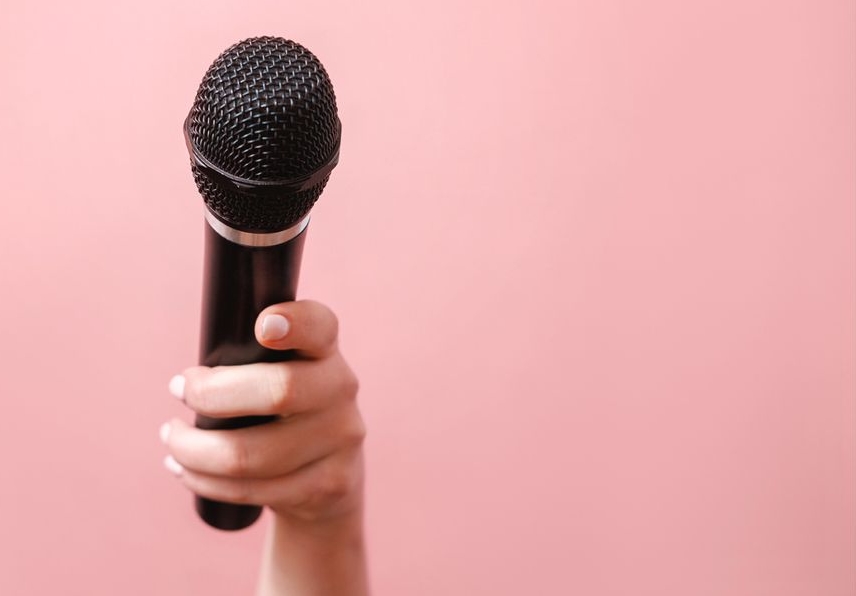 How do I choose a karaoke machine?
Several factors will guide you to the right choice of a karaoke machine. First of all, it is good to decide where you will use the device. If you need it for large open spaces, choose a machine with microphones that have a long-range and low sensitivity.
If you stick to crystal clear studio sound, then the most suitable microphone for you will be the directional, sensitive microphone, regardless of its range. Here you pay attention to a few additional things such as easy installation and use, battery life, and last but not least – the price, of course.
Conclusion
Karaoke is becoming more and more popular among singing lovers. Here the question of how to choose the best wireless microphone for karaoke arises. In addition to the microphone's most important features for clear vocal transfer, pay attention to its frequency channels, sensitivity, directionality, and type.
When choosing, keep in mind that if you have a limited budget and if the main use of the microphone will be at home, then you can limit yourself to buying a dynamic microphone. If you need to achieve maximum sound recording, musical instruments, then you will need a more expensive condenser microphone.