Craigslist itself has compiled an impressive amount of data that any city dweller may need, like information related to repair or teaching services, job vacancies, items for sale, housing, etc. However, it is not convenient to go through all of that data when you are looking for something quite specific. For this reason, people look for the top craigslist apps for ease and efficiency.
What Do These Craigslist Apps Offer?
If you have been to the official craigslist website, you might have liked the concept and the rich amount of information available, but the lack of proper search filters and the overwhelming info could have discouraged you from using it for any practical purpose.
We now have several alternative mobile apps that run on your iPhones or Android phones, have a user-friendly interface, and let you explore all the ad listings of a specific type, from Craigslist, using the category filter.
Best Cross-Platform Craigslist Apps
CPro has pretty much the common features that you find in classified listing apps, but besides that, it also offers a 110% guarantee on items purchased through it.
You can find services, items for sales, and other important listings using filters to search across multiple cities, choose a price, type, and also save your searched items. But apart from that, you can buy virtual coins to pay for products and services, and in return, you will receive a guarantee on your purchased item.
It also has a night mode, a simple UI, and several filters that make it one of the top craigslist apps.
The app has a modern interface and multiple filter options like distance from a location, image or title, price range, payment mode, and so on. With CPlus, you can search multiple cities at once and save searches for future references. The app works flawlessly and can be installed from the app-store or the play-store.
This one also performs the usual tasks of searching for various classified listings. However, this one adds some safety features as well.
It lets you contact the seller through texting or calling but keeps the entire experience secure. It's a trustworthy app that protects your identity when dealing with a seller or a service provider.
The app has a neat interface and it lets you create and manage your ads conveniently and fast. The key feature of this app is that it guarantees that you are chatting with real people.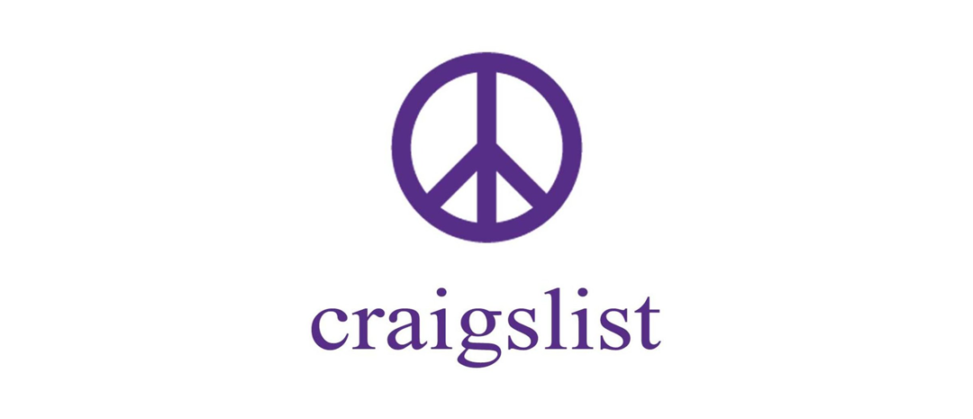 Top Craigslist App for iPhone
CSmart app lets you search Craigslist ads and classifieds using filters for category listing, price, location, color, date, area, condition, etc. It is compatible with both iPhones and iPads and is really quite handy with useful shortcuts like color coded and highlighted listings.
Another feature that makes it one of the top craigslist apps on iOS is the notifications that it sends you when something that was out-of-stock becomes available. Another of its features that may be helpful to you is the ability to view your search history column.
Quilo
Quilo is a solid contender to become the top craigslist apps on the app store. The contact button attached to every listing makes it easier to get in touch with the poster of a classified ad. It also comes with a night mode and an aesthetically pleasing design. It has all the important search filters and you can post and edit a listing anytime you like.
Smobile lacks the impressive UI that the other iPhone apps have, but don't let this discourage you from using this quite amazing Craigslist app. What makes this special and competitive among the list of the top craigslist apps? It lets you browse anonymously. You can search and explore craigslist ads without creating an account and chat with the ad poster.
Top Craiglist App for Android
Unlike most other classified apps for Craiglist, this one is minimalistic and only deals with the sales section. This is a simple, no-nonsense app for those who want to browse Craigslist only for items on sale.
It finds a place in the list of the top craigslist app for android in the shopping category. You can even search for items in multiple cities. The filters are designed to help you navigate through the sales listing quite easily. It has no unnecessary features that will distract you. The simple interface and dedicated filters make it immensely useful if you want to buy items listed on Craigslist. Related: Best Coupon Apps for Android
Don't miss the postings app when in search for a convenient way to browse Craigslist listings from your android device. It's clearly one of the best looking craigslist apps that work flawlessly. It has all the usual features that let you search for different categories using filters to aid your search and save time.
It will let you post ads, browse for desired services, items on sale, etc and search for specific stuff. The postings app has a toolbar at the bottom that you can use to access its most common functions like favorites, bookmark tool, etc.
Many users don't know that the official Craigslist website now has its very own app that you can install from the play store and browse every category of listing that is available on its official website. You can create listings, hire people, reply to ads, find jobs, and save the ones you like. It has a simple UI and works pretty good. It had some hiccups in the early days of its launch, but they have been corrected now.
Conclusion
With this compiled list of the top craigslist apps for every kind of platform, you can draw full advantage of the power of craigslist's ad listings. These apps are a time-saving option that simplifies finding important services, jobs, and products online.
The app lets you search for a specific product or service and apply filters that will only show the kind of listing that you are searching for. It brings all of that data in a single place and presents that before you as per your search instructions.