Almost everyone enjoys a movie from time to time. Well, for some people watching movies is a hobby. I'll be lying if I told you watching movie isn't one of my hobbies. Aside from that I enjoy to spend time on my laptop, I most certainly like to watch movie every time I get a chance. Thanks to the vast improvement of the technology, on this day there are literally thousands of different apps for movies. Some of them are free and of course, some of them need to be bought in order to watch movies. Moreover, we did a little digging and got some exciting news for you. You probably figure by the name of this article what we are going to talk about, but we are proud to say that we are going to share the best free movie apps for android you can find.
These free android movie apps are almost compatible with every version of android. That being said let's take a closer look at these free movie apps.
Free Movie Apps for Android Audience:
With more than 10 million downloads worldwide, Sony Crackle is one of the free movie apps for android that finds a spot on this list. Don't get us wrong, the installs isn't the thing that this app took a place here. Sony Crackle allows users to stream Hollywood movies as much as they like. It comes with clean user interface which makes it perfect and easy to use. In addition, this app can stream recent TV shows whenever you like. The best part is that this app is entirely free; however it comes with some ads.
Another great free android movie app is Tubi. The app features watching movies in HD with the most popular Hollywood stars. Another thing that makes this app amazing is the dedication of the developers to the app. They add completely free HD movies and shows every week. Yes, you get new free TV shows and movies every week. In addition, this app has Chromecast support which means you can connect your smartphone with your TV and stream movies from Tubi to your TV. It's entirely free to use, as long as you don't mind a few ads.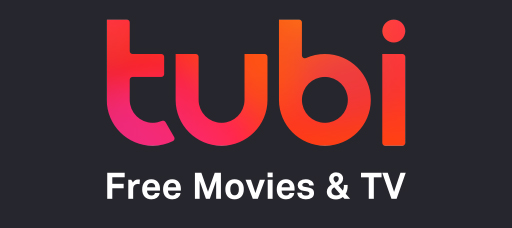 Showbox is one of the most popular and used apps when it comes to watching movies. That's because of its clean user interface and easy navigation. However, it doesn't take a place on the list of free movie apps for android just for that. This powerful app gives the users many premium considered features without any cost. In addition, in the app you can find the latest popular movies in HD. Also showbox doesn't require users to have an account in order to watch movies. We think the best part about this app is that there are absolutely no ads. Another great thing in the app is that they support subtitles in many languages. However, you can't download this app from Play Store. It's not available there. Go in this site, download showbox and start watching free movies. Check this: 10 Best News Apps for Android Audience
Another app that surly belongs on the list of free android movie apps is Popcorn. We named it Popcorn APK because you can't enjoy the full features of the app if you download it from the Play Store. It comes with tons of movies and popular TV shows to keep you entertained. In addition, the app has a clean and smooth user interface which makes it amazing to use. Just like showbox, in this app users also don't need account to watch movies or TV shows. The app supports movies in HD. It's another one of the most used and popular apps when it comes to free movie apps. The best part is that this app doesn't include any ads, so you can enjoy your movies without any interruptions.

The fifth app on the list of free movie apps for android is Vudu. Unlike the previous 2 apps, Vudu requires users to have accounts in order to watch movies. Aside from the fact that they have rent option, this app still takes a place in this list because of many reasons. Since this collection is about free android movie apps, this one is as well. You can watch tons of free movies in the section named "movies on us". Vudu offers users a 1080p quality which makes it amazing if you are looking only for HD movies. In addition, this app also has a 4K support, Chromecast support and fewer ads. Related: Best Movie Apps for Android – Top 5 Apps Reviewed
If you were wondering where to watch movies online free, you can start with this list. This amazing collection of free movie apps for android is available to anyone who is searching for the perfect movie app. Please keep in mind that this list isn't in order of which app is the best. It's simply a collection of the best free android movie apps. If you think we've missed some app that belongs here, please drop a comment below or contact us.