Smartphones today have a number of enticing apps for music lovers. But when it comes to music-making apps, there are only a selected few that are both user-friendly and packed with the relevant features.
The problem could be the huge variety of these apps and their complicated features that make it hard to choose the right one for your needs. We have compiled a list of the top music-making apps for both iPhone and Android users.
How to Choose the Right App?
Platform
Android or iOS? Unfortunately, the two popular operating systems for mobile phones are often on different pages. An app may not be compatible with both these platforms, so make sure to look for one that works on your device. Also, ensure that you check the version compatibility of the app with your Android or iOS version.
Types of App
Most apps come with plenty of features to manipulate and create music. However, if you are paying for the top music-making software, you would want to get all the features that you need and not those irrelevant features they might be offering. Some are full-on song creation apps, while others offer specific functions like beat machines, synths, effects processing, etc.
Budget
You can find free apps for Android and iOS platforms, but the truly feature-rich useful apps may cost you as much as $20 or sometimes even higher. Check these: Best Audio Recording Apps for Android
Top Music Making Apps for iOS
Before you start scouring the App Store, look closer, Apple's very own GarageBand app is a phenomenal tool for music creation.
It's a feature-rich recording studio for song production. Its Mac version has even been used by renowned artists like Rihanna, Justice, and Oasis. The app also includes an amazing range of virtual instruments from drums, violins, to keyboards.
This app lets you create demos or completely new songs using Apple's royalty-free samples. It's one of the most popular and user-friendly music-making apps for both iPhone and Mac users.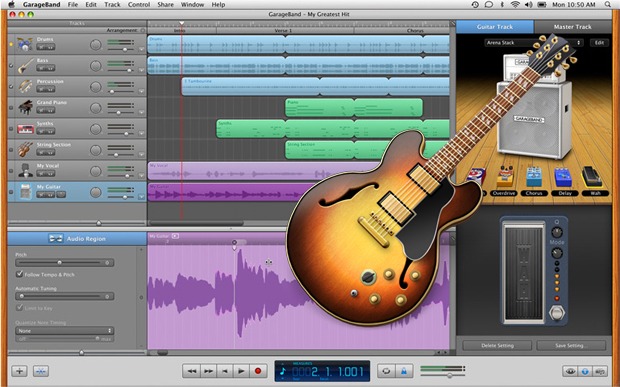 Auxy is a free music-creating app that really simplifies the whole process. Its piano roll editor helps you write looping melodies with bass lines to create intricate drum patterns.
You can use a preset as well as custom drum instruments to write music. You can further arrange the patterns you have created into scenes, to complete your production. You can share your finished production to SoundCloud, or export as WAVs.
While Auxy is free to download, you can unlock some of its special features by paying monthly subscription fees.
The Figure is not like those apps that try to provide every possible feature. Instead, it takes a different approach and aims to be a simple music-making app that produces surprisingly good results.
You get one lead synth, one bass synth, and one drum machine. You can play with this limited set up to create great music.
This app breaks the norm that you need all sorts of features to be able to create good music. There are a multitude of instruments that you get for every element. You can record synth parts by holding, tapping, and swiping the XY pads. It also lets you change the key, adjust the range, and fine-tune it until you think it's perfect.
Top Music Making Apps for Android
Beat snap is an effective tool to create music for a whole song. It is a free Android app that lets you fix the beat and drum, and sequentially arrange the music for at most 30 times. This Android app also includes a step sequencer for music composition and allows you to store over 500 sounds and about 200 instruments. The app also offers a loop sequence and a metronome. Read more: Best Music Downloader Apps for Android
Tunable offers a visual metronome system with high accuracy. The tuning indicator is large and appealing.
You get more than 18 tuning temperaments with it. In Tunable, you can play codes with multiple options using the code and tone generator. It's one of the coolest music making apps.
It has one of the most intuitive visual kits and several features to help you play in tune with the sustained pitch history, and you can also share your recordings with others through DropBox, SoundCloud, and other similar tools. Read more: Best Radio Apps for Android Phones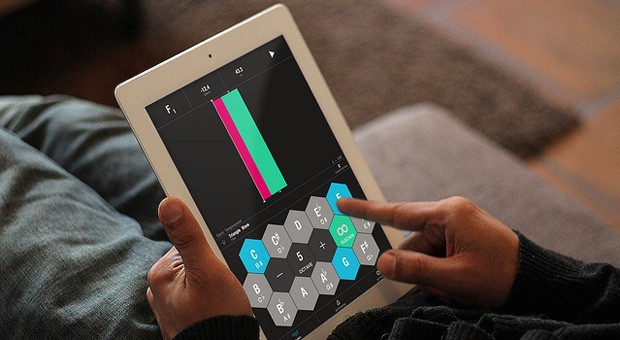 This can be your own mini music studio itself if you want to compose your own music or create remix songs. It offers a number of features that make it one of the top music making apps.
You get about 200 free projects and over 3000 samples to help with your creative creations. It's easy to learn and lets you mix volume on four layers. You can also use 3000 instrumental sounds to create your music. The pitch shifting process can be used in several modes.
With our compiled list of the top music making apps, you don't need to do the hard work of looking through the app store and play store to find an ideal app to unleash your creativity and share it with your friends, colleagues, or the whole world!
Other Apps for Specific Needs
If you are into r&b, hip-hop and other similar music-types, you can use sound loops and beats provided by Music Maker Jam to create music on your Android or iOS devices.
If you want to mix your music with drum machines and synthesizers, you can use RD4 Groovebox to compose and arrange tracks with a beautiful user-interface. Its multi-touch option is pretty convenient when producing sound effects and loops. Related: Best Apps for Making Ringtones
Apps That Run on Both Platforms
Caustic 3 is one of the top music making software that is compatible with both platforms. It is quite intuitive to use and offers synthesizers and simulations to produce sequenced music. With Caustic 3, you can export your creations in multiple different formats.
Stagelight, Walk Band, and nTrack Studio are a few other helpful music making apps that can be used by beginners and professional artists as well. Go ahead and create beautiful music!