We've all stared in amazement at an Instagram photo that was captured so perfectly, that it made us feel as if we were there when it was taken. In this day and age, anyone can take up photography as a hobby. Smartphones have great quality cameras and there are a lot of great photo apps to help improve the photos. So if you are a beginner or someone more experienced looking to dwell in the world of smartphone photography, you'll probably need some help choosing from the pools of photo apps for iPhone or the photo apps for Android. 
We've looked into it, tried some stuff out, and came to the conclusion that to take consistently great photos with your smartphone you'll need a great camera app, an amazing photo editing app, and a reliable photo-sharing app. So we chose the top five apps that will help you start out or branch out and improve your photography skills.
Top Photo Apps for Android and iPhone:
Camera+ is probably the best iPhone app for photography. It has amazing manual controls over the camera and has a great range of shooting modes. With it, you can control your camera's shutter speed, white balance, ISO and focus, and it even has a macro mode for close-up shots. You can choose from the different shooting modes to capture the best quality photos. For example, the portrait mode blurs the background and focuses on the face. And on top of that, it even has a basic photo editor built in. The app is available for $2.99 in the app store.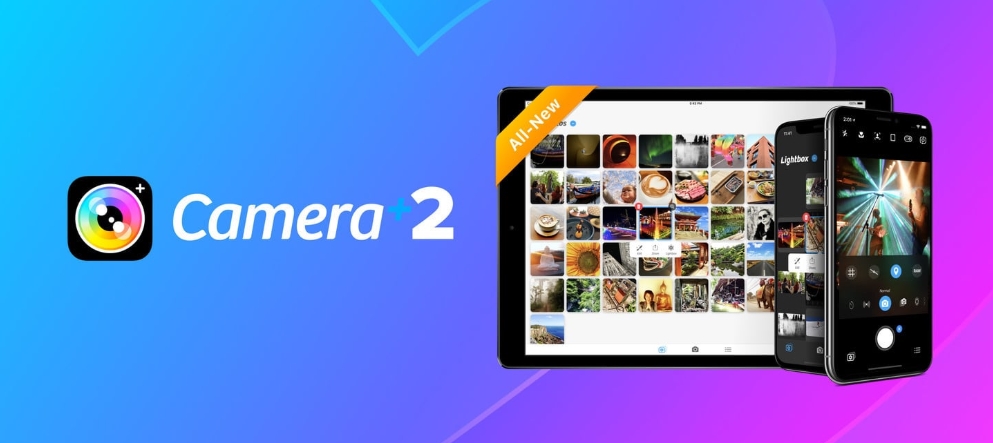 If you're looking for in-depth photo editing, this is definitely amongst the top of the photo apps. With it, you can remove annoying details from photos, like people in the background. This is definitely the best choice for the perfectionist that wants to remove every tiny imperfection from the photo and make it look amazing. The best thing is that you don't have to try too hard to be precise, as the app analyzes the pixels around the selected area and does most of the work for you.
However, the app isn't the right choice if you're looking to make some major changes to the picture. It costs $1.99 and there are no in-app purchases. You should try these best gallery apps, worth the try!
Snapseed is definitely the best Android app for photography. It's easy to use and has a great range of features and tools for both professionals and beginners. Using Snapseed you can correct small details like red eyes or completely edit the elements of the photo. The app also offers lots of filters that help you uplift your photos quickly. You can use it to crop, color correct, brighten and sharpen your photos. It's available for both Android and iOS and it's completely free. Definitely worth a try.
This app is unique amongst other photo apps as it's an all-in-one package and it has new updates every month. It has all of the basic tools, like brightness, exposure, contrast, etc. But it also includes some high-level tools like hue/saturation, tone, curves. Afterlight 2 offers a set of amazing textures and frames to choose from and that will help you make your photos unique. It's available for iOS and Android and costs $0.99 with no additional fees.
If you're looking to become more professional in your photo editing skills, this app is definitely in the top photo apps. The app is extremely easy to use, it offers very simple ways to navigate and enhance your photo quality. You can adjust the color, light, distortion and even edit the details. For a subscription, you'll get some premium features that will make editing on the go a piece of cake, especially thanks to the AI that will autocorrect your photos based on the content.
These are our top 5 photography apps that will help you not only step up your photography game but also get creative and discover your inner artist.