As time goes by, people need more and more meditation involved in their lifestyle. That's simply because of the additional work, stress, problems, and stuff like that. It's scientifically proven that whether you prefer guided imagery or deep breathing in order to relax your mind, meditation can have significant benefits on your physical and of course, mental health. According to some studies, meditation has proven to improve the symptoms of insomnia, depression, reduce blood pressure and anxiety. However, not everyone has the time or energy to take a class. Since this site isn't based on health and lifestyle only, we cannot say we are experts in that area. However, we've done our research for both Android and iPhone users and we are happy to say we can help you!
We are about to share with you a list of the best meditation apps that can be easily implemented in your daily lifestyle. In the collection, you are going to read you will find some of the top apps for sleep meditation, best meditation apps for stress and anxiety and also we are going to share some of the best meditation apps for depression. Our team has gathered apps for both Android and iPhone users so don't worry! That being said, let's take a closer look at the top apps for meditation.
Top Apps for Meditation for Android Users:
We are going to start with Android and share with you some of the best and also free meditation apps. Let's get started.
With a rating of 4.5 and thousands of satisfied people, Daily Meditation surely belongs on the list of the top apps for meditation. However, don't get us wrong. The rating isn't the only people why this app is on this list. This app is one of the simpler and most elegant meditation apps. Daily Meditation offers users daily ideas and meditation practices. In addition, the app also offers some helpful meditation tutorials, meditation info and tips, and tricks. It's one of the best meditation apps around. You can get this app absolutely for free however, it's a free trial that covers only 12 days. The full version of the app can be bought with a one-time payment of $3.99.
Headspace is one of the most popular apps for sleep meditation on the Android platform. The app will help you focus, stay calm, relax and get the best out of you. Moreover, the app specializes in giving users a better night's rest. That's simply because Headspace offers life-changing skills of relaxation, mindfulness, and meditation. Also, this app helps users to learn how to train the mind and body in order to get a happier, healthier, and stress-free life. The app is free to use, but the free version has limited options. In order to unlock all stuff, you must pay $12.99 per month. Related: Best Sports Apps for Android Community
Let's Meditate is one of the best free meditation apps around. Why? Because it's entirely free and has tons of stuff to keep you entertained and help you achieve your meditation goals. It's surely one of the top apps for meditation because the app has a simple design that makes it easy to use. It has a clean user interface and there is no distraction. In addition to being easy to use, the app also comes with different content. Whether you want to meditate to beat anxiety or get good sleep, this app got you covered. It has a rating of 4.8 and is ad-free. The app has also an optional donation button to donate if you like the app.
Well, Prana Breath is considered to be the best meditation app for stress and anxiety. It's considered to be the best with some quite good reasons! With this app, users can go deeply into breathing techniques that are permitted by ancient traditions, modern science, and millions and millions of daily users. With only 7 to 15 minutes per day, you will be able to see the changes happening in your life. The app features a fast and optimized interface, easy to use, reminders for keeping a schedule, and much more. In addition, the app also features other meditation training such as eight breathing patterns, rich statistics, and the possibility of creating your own patterns. The app is free to use, but in order to get more options; you have to make a payment of $1.29 per 3 months.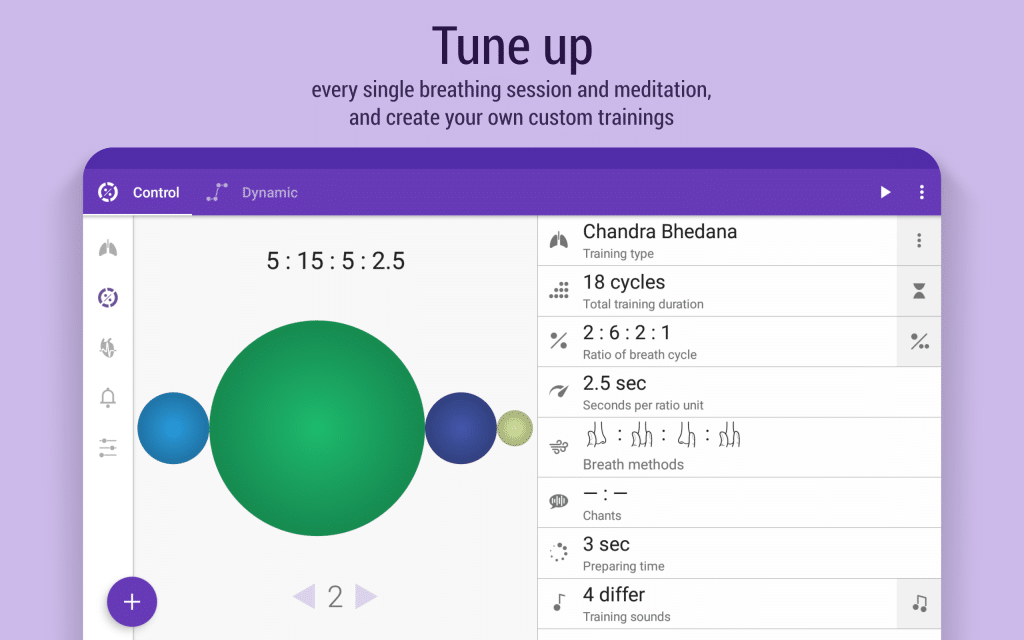 Aware is surely one of the top apps for meditation and with some good reasons too. The app not only has a 4.7 rating but it comes with tons of content to make sure it's the meditation app you are looking for. It's a well-known meditation service. The purpose of the app is to teach you how to meditate. Moreover, the app features a step-by-step and also a day-by-day guide in order to get things right. In the app, you get 7 free days from the 21-day program. For the rest of the course, you must pay either $3.99 per month or $29.99 on yearly basis. However, if you decide to buy the app keep in mind that you won't regret it. That's simply because the app offers the users courses on stress, get rid of depression, or get higher focus.
Top Apps for Meditation for iOS Users:
We mentioned earlier that we are going to cover both iOS and Android users. Well, since we are done with Android, we can proceed with the iOS section and give you the top apps for meditation for this platform.
As the name says, it's one of the top apps for mindfulness meditation. Users interested in meditation can start their journey to a healthier and relaxed state of mind with this app right now. Moreover, the app is meant for both no experienced and experienced people in meditation. It's used by millions of people worldwide and has a rating of 4.7. In addition, the app features timed sessions, personalized meditation, statistics, reminders, and useful notices. The Mindfulness App carries many options that are free, however, for unlimited access you have to purchase the premium subscription for $9.99 per month.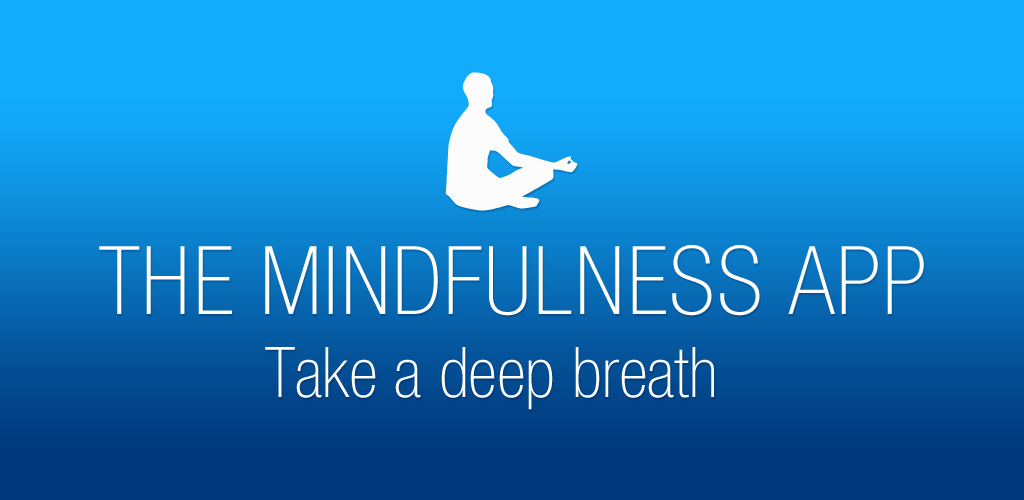 Calm without a doubt belongs to the collection of the top apps for meditation. The app has tons of content which makes it perfect to be on this list. It's loved by millions of users and is one of the more popular meditation apps on the App Store. It's surely one of the top apps for sleep meditation and relaxation. In addition, it's the perfect mindfulness app for beginners since the app includes topics like Deep Sleep, Calming Anxiety, Managing Stress, and Relationships. It's also considered to be one of the best guided meditation apps since the app takes the users and goes step-by-step through every part of the meditation process. It's free to use but for unlimited access, you have to pay a subscription of $12.99 per month. Related article: Best Audio Recording Apps for Android
One of the completely free meditation apps is Insight Timer. The app features thousands of guided meditation, a clean and simple user interface, tons of music tracks created to calm your mind, relax and sleep better. The guided meditation is voice covered by the world's top mindfulness and meditation experts, psychologists, neuroscientists, and teachers from Oxford, Harvard, and Stanford. The developers of the app stated that they developed this app in order to help those people who want to reduce stress, manage anxiety and improve overall health through meditation. As we mentioned before, Insight Timer is entirely free to use and there are no ads included.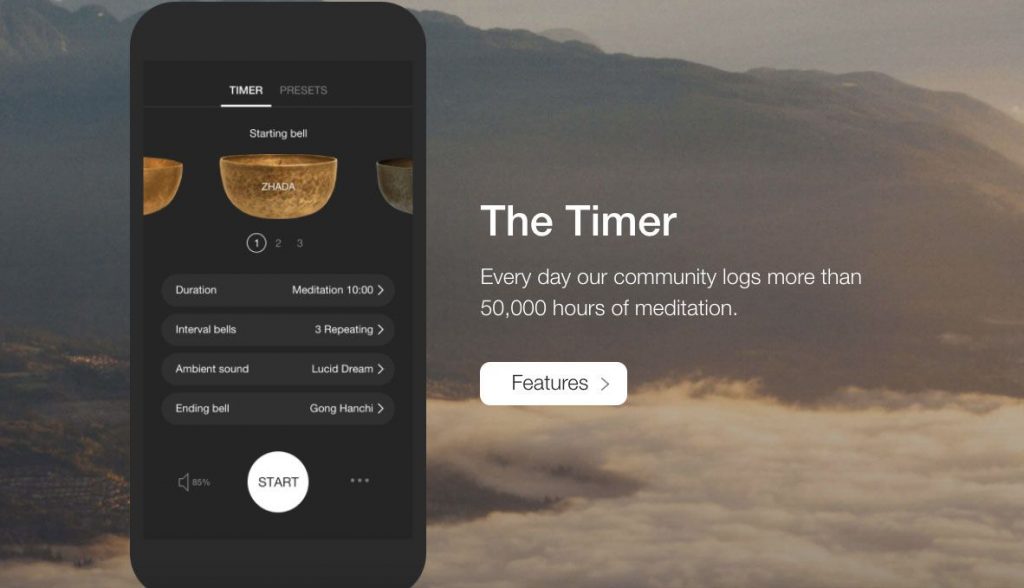 With more than 3 million downloads worldwide, Smiling Mind surely deserves a place in the collection of the top apps for meditation. In addition to being one of the best, the app is also one of the free meditation apps in 2020. Moreover, the app contains programs for all ages. In order to start seeing the benefits of the app, all you have to separate is 10 minutes a day. It's a free mindfulness meditation app that's entirely created by educators and psychologists to help people to bring balance into their life. This app also helps users to improve their mental health. The app is free to download and is entirely ad-free. Related: 10 Best News Apps for Android Audience
This app is built in order to help people build emotional power and confidence in order to handle life's downs and ups. Whether you are new to meditation or an experienced meditator, this app is perfect for you because it features a step-by-step guided meditation process. The mindful meditation, Stop, Breathe & Think carries will help you lower your anxiety, reduce stress, breath more peacefully, sleep better, check in with yourself daily and track your mood and progress. In addition, the app features many different topics including morning meditations, cultivate kindness, manage depression and strengthen focus, and much more. It's a free trial app and you can subscribe to access additional content for $9.99 per month.
Now you have a collection of the top apps for meditation. Some of them are free and some of them need a monthly subscription. There are millions of people searching for the best one. Since there are tons of great apps, we've somehow managed to narrow the list to 5 top apps for each platform. Before you go and install every app while searching for the best app for meditation for anxiety or the best meditation apps for depression, take a look at this article and spare yourself some time.
Whether you are an Android or iOS user, you can find your perfect app in this article. If you think we've missed an app in the list of the top apps for meditation, please contact us. Please keep in mind that this list isn't in order of which app is the most powerful one. It's simply a list of the top apps for meditation.