Hey there.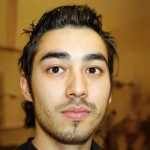 I'm Gary and I run appStalkers for more than 3 years.
My aim is to provide simpler informative content and help everyone who wants to find the best apps for specific purposes or the best games for specific occasions.
I have also started reviewing tech products, and I'm doing that genuinely so that everyone makes the right decision.
Make sure to check our Contact page, Disclaimer, Privacy Policy, Terms Of Service and our XML Sitemap.
Disclosure Statement: appStalkers.com is a participant in the Amazon Services LLC Associates Program, an affiliate advertising program designed to provide a means for sites to earn advertising fees by advertising and linking "appstalkers.com" to (amazon.com, amzn.to) As an Amazon Associate we earn from qualifying purchases.