On a desktop computer, surfing the web may feel like a well-planned test of your sanity. You've got pop-ups from sites asking for permission to give you additional pop-ups in the guise of alerts, and you've got advertising and auto-playing movies coming up left and right. It's enough to drive anyone insane. So how to stop Reddit notifications?
Reddit is one of the most highlighted sites sending a large number of popups to every user which questions our patience. We don't know about you, but we virtually never want a website to give us alerts – not while we're on it and especially not while it's closed. Thankfully, a few easy tweaks to your browser can prevent such intrusive invites from bothering you in the future.
With no further ado, let's talk about how to stop Reddit notifications!
How to Stop Reddit Notifications
We've shortlisted ways to turn off annoying Reddit notifications on Chrome and Safari as they're used in Windows and Mac software usually.
How to Turn Off the Notifications in Chrome
Select "Settings" from the three-dot menu symbol in the browser's upper-right corner
Scroll to the bottom of the page and select "Advanced," then "Site Settings" under the "Privacy and security" section
On the following page, select "Notifications"
Select "Ask before sending (recommended)" from the drop-down menu. The toggle will change from blue to grey, and the wording will read "Blocked"
You may add them as whitelisted exceptions on that same Chrome settings page if you just want a small number of specified sites to give you alerts, such as Twitter and Gmail.
How to Stop Reddit Notifications in Safari
Using the top menu bar, navigate to Safari > Preferences.
Select Websites from the drop-down menu.
In the left-hand menu, choose Notifications.
Any website that has requested authorization to display warnings will be included in the list. You can choose to approve or refuse any or all of the items on the list.
You may also uncheck the box at the bottom of the window that says "Allow websites to ask for permission to deliver push notifications.
You can also turn off all notifications from Safari (and other programs) by navigating to your Mac's Notification Center.
Coming to a major issue faced by most mobile users of Reddit.
Related: [https://appstalkers.com/how-to-see-saved-posts-on-reddit]
How to Stop Reddit Notifications from the Reddit App/Mobile Website
In addition to this, there is also an app or mobile website for Reddit which puts up with their immense load of notifications and pings and there is a huge user count of this, and to surprise you, you can block them too.
If it weren't for the irritating "See this post in Reddit App" box that slides up from the bottom every time you open a Reddit link someone sent you, Reddit's mobile website would be very good, quick, and responsive. However, it turns out that there is a means to get rid of it, and it was there under our nose the whole time.
To turn off the prompt, go to the Reddit mobile website as normal
Press the three-line menu in the upper right corner and select Settings. You may enable night mode there, but most importantly, you can uncheck the "Ask to Open in App" button
If you do so, you won't get the annoying app popup in the future
You may also note that the "Use App" advertisement in the top bar vanishes from the page subsequently. Check more tips here.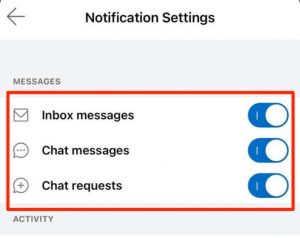 Limitations to This Method
That's all on how to stop Reddit notifications. However, there are certain restrictions. The state of the checkmark isn't immediately synced across all other browsers you use on your devices, even if you're logged in to your Reddit account.
It's only saved locally in a cookie, so you'll have to click the box again if you erase your browsing history. Unfortunately, the technique does not work for Reddit AMP sites that show in Google search results or the Google Discover feed.
We can all agree that these notifications are very annoying but, there are simple yet effective ways of stopping Reddit notifications!