Wondering how to print an email from Gmail? The e-mail communication channel, in this modern era, is a great companion of ours. Nowadays, having an e-mail is of enormous importance for all of us. We simply can't imagine some spheres of our lives functioning without e-mail.
As a segment of using an e-mail address, printing an e-mail can often be exposed as a need in our everyday life. There can be various ways to print a message of ours, simplify our work, studies, etc.
According to statistics and experience, Gmail is the most used provider for creating and using new accounts. How to print an email from Gmail is a frequently asked question, and we hope that we can simplify it for you by following this article.
How to print an email from Gmail
First of all steps, you have to take it's to open a Gmail account, log into your account, and go straight to your messages if you want to know how to print an email from Gmail.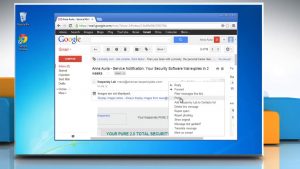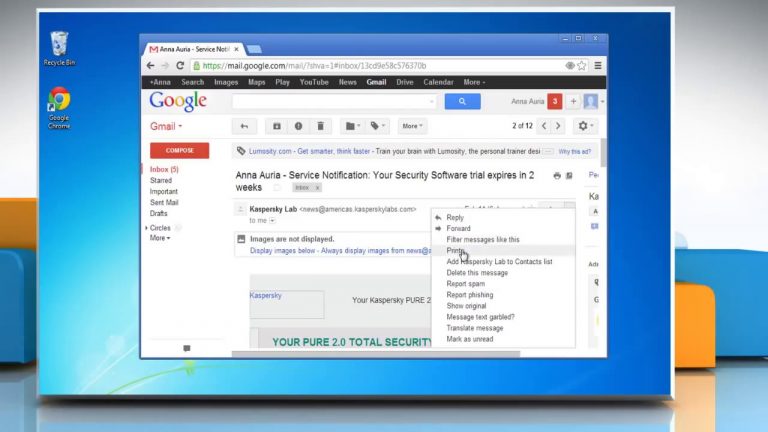 Open the e-mail message
When you have the message you want to print, open it. Then you have an option on the right corner, a little print icon. You have a new view with the selected mail you chose to print and the options on the right side by choosing that option.
Print settings
You have a few options by opening print settings :
Destination
Pages
Layout
Color
Paper size
Pages per sheet
Margins
Scales
Choose print options
By now, you had the preview of the options available to set your email. Now you can open the destination button and choose your printer. If you can't find a printer, you can also click on ''see more''. There is a list of devices you're about to choose.
You can choose FAX, Microsoft XPS Document Writer, Microsoft Print to PDF, OneNote for Windows 10.
Manage options to print
You're also available to choose a printer. Choosing the Destination button, and then See more, on the down left corner, you have the option to add your printer or scanner.
Can I print by phone?
Sure you can. You can choose that option too. It's a very simple step you're about to take. Go to your e-mail, open a message you want to print, and take a screenshot. Then choose Photos – Screenshots, and by clicking the three dots in the down right corner, choose Print or export to Pdf.
This opportunity offers the same options as printing on PC, the same choice of printers, and the additional print settings.
Issues while printing from Gmail
While trying to know how to print an email from Gmail, some Gmail users have problems when clicking the Print field. It occurs to appear complaints about how nothing happens while clicking that button and they are not able to print.
If Gmail is not responding to printing, you can do some available workarounds to solve this problem.
What can you do?
Update the browser
Restart the browser
Check if your printer destination is selected as it should be
Print Gmail email from an alternative browser you choose
Clear the cache
Print email from an email client software
Conclusion
By reading this article, we know all print opportunities and settings available to us when we're wondering how to print an email from Gmail. It is a simple way of completing this action, but it asks for great attention while accomplishing printing.
We are also aware of the issues that can occur while completing the printing process and the ways to solve those issues.