If you are a PC gamer who likes playing android titles, you are probably familiar with BlueStacks. It is an android emulator that lets you enjoy your favorite .apk games or test android apps on your Windows or Mac devices. In terms of performance, it's one of the best and can even run demanding mobile games on a PC. But is BlueStacks safe?
There is no denying that BlueStacks is a great tool. But there are questions regarding how safe this emulator is. Most of us don't want anything on our laptops or desktops that can be a threat to the security of our system. Safety can be a primary concern if we use our PC for work as well.
The common doubts about BlueStacks is whether it comes with malware, does it start crypto mining on your PC, does it slow down your PC, and so on. These are fair questions given that BlueStacks is a free to use application. So let's take a look at what experts have to say about the safety of the BlueStacks app player.
Is BlueStacks Safe for PC
BlueStacks is not purposefully designed to be unsafe. It means that downloading BlueStacks on your PC doesn't necessarily mean that there is a threat. However, some of the earlier versions of BlueStacks were reported to have vulnerabilities.
Most of these reports disregard the claim that BlueStacks itself installs malware or other software on your PC when you download it. But the older versions of BlueStacks app player could be exploited by a hacker with the intent to cause harm. So, is BlueStacks safe for PC now? Should you download it?
Like any other PC software, the older versions of the BlueStacks had security loopholes that could be attacked in order to gain access to your computer's resources. But these cybersecurity risks were eliminated in the later releases of BlueStacks. There is always the possibility of a big hacker finding a way to break through the security, but that's extremely rare.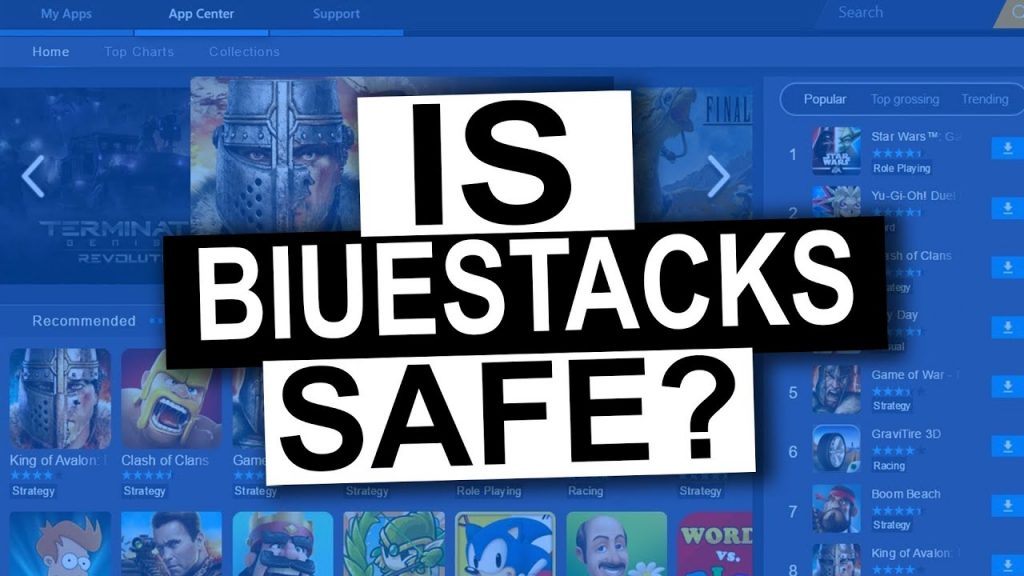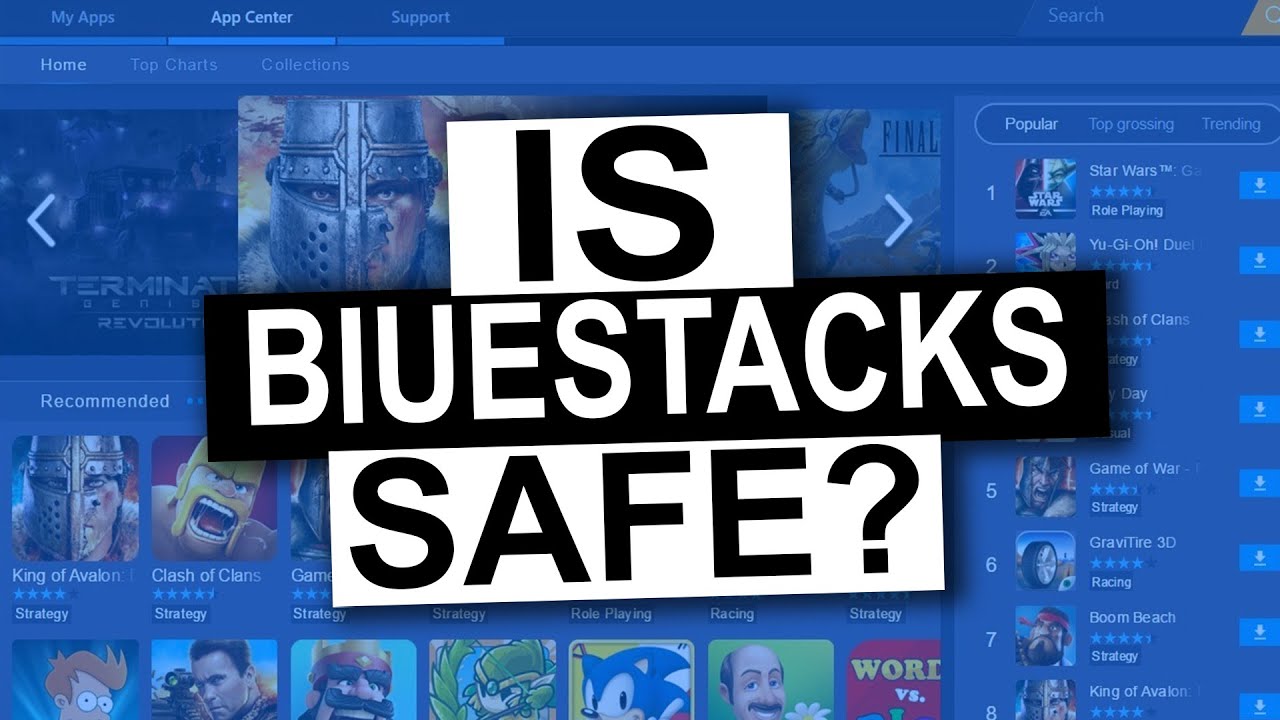 Some Tips To Ensure the Safety of Your PC
While it's safe to download BlueStacks, the applications you run on the emulator could have malicious code. In this sense, safety becomes partially your responsibility as a user. Installing unverified apps on BlueStacks can expose certain vulnerability to the attackers. Even the Play Store might have apps that are not entirely safe.
Also, it's recommended that you download BlueStacks from the official website instead of suspicious third-party websites. That way, you can at least be assured that you won't be getting any viruses just from installing the BlueStacks emulator. Getting it from unknown sites means those websites may have infected the application.
BlueStacks emulator is safe if you download it from a reliable source and only use it to run verified games and apps from Play Store. So is BlueStacks safe? Yes, it is safe as long as you use it responsibly and only run trusted apps on it.
How To Overcome Security Vulnerabilities in BlueStacks
According to reports, many of the prior releases of BlueStacks had security issues that could be exploited to get read-only access to an authorized file on the PC. Another vulnerability of the emulator allows a hacker to execute random code with system privileges.
However, each of these bugs was spotted and eliminated in the next version of this software. So, is BlueStacks safe for Windows? As long as you download the latest version of BlueStacks from a reputed website, it will be safe for your windows and Mac computers.
Frequently Asked Question
Does BlueStacks slow down your PC?
Since BlueStacks is an emulator, it does require resources to run android games and apps. Your machine should meet the Basic System Requirement for BlueStacks to run smoothly. But the good news is, you do not need a powerful PC to use BlueStacks. Here is what you will need for BlueStacks to run without slowing down your computer.
Processor – Intel or AMD
OS – Microsoft Windows 7 or higher
RAM – At least 2 GB
HDD – 5 GB free space
Your PC most probably has these requirements and so BlueStacks will work smoothly on your system without slowing it down. But if you intend to play heavy games, your PC should meet the Recommended System Requirement for a seamless experience.
Processor – Intel or AMD multi-core processor with Single Thread
Graphics – ATI/Nvidia/Intel
OS – Microsoft Windows 10
RAM – At least 8 GB
HDD – SSD
Does BlueStacks steal Google account credentials?
No, there are no reports that BlueStacks poses any risk to your Google account. It allows you to link your Google account in the same way as on an actual mobile device. You will need to link your Google account with BlueStacks to access the Play Store.
But in case you are uncomfortable using your Google account on BlueStacks, you can use an alternate email address just to be sure. However, no evidence has been found suggesting that BlueStacks makes your account insecure.
Does BlueStacks perform crypto mining in the background?
One way to test if your PC is being used for crypto mining is to check the CPU or GPU consumption in the Task Manager. In most circumstances, the CPU consumption of BlueStacks would be less than 1%. Several users have tested and reported that BlueStacks is not involved in any kind of crypto mining on your PC.
No malicious software is detected after installing BlueStacks. So, is BlueStacks safe? If you download it from the official site, it is certainly safe. But scam sites may inject it with dirty code in order to harm your PC. If you have downloaded it from an unknown source, you can check its CPU usage from the Task Manager, just to be sure.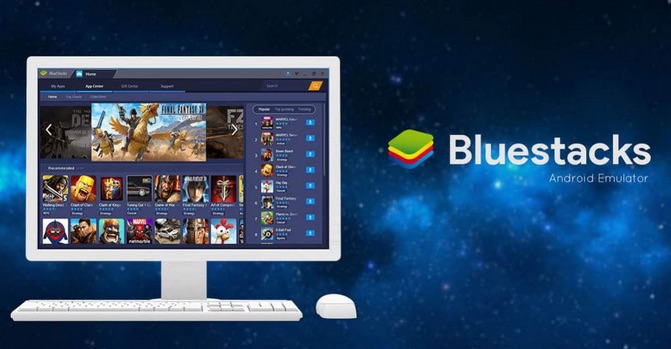 Is BlueStacks free?
BlueStacks is free if you only want access to its basic features. But some advanced features do require paid monthly subscription. Anyone can download BlueStacks for PC or Mac devices without having to pay any price. You only pay when you need extra features to enhance your gaming experience or to remove advertisements.
You might find those advertisements a bit annoying while you play games on BlueStacks. If you don't want to pay anything, you absolutely don't need to. You can enjoy playing any android game on BlueStacks without charges, but to do away with the ads you will need a premium subscription on BlueStacks.
Should I download BlueStacks on my business PC?
You can use BlueStacks on your work PC. It is safe. However, you must only download it from the official website of BlueStacks and use the latest version. The older versions of this software had bugs that left BlueStacks vulnerable to hacking.
Installing it from a verified source and using the updated version significantly reduces the risks. This doesn't mean that the software becomes immune to a dedicated cyber-attack by a powerful hacking group but isn't any major security threat present in the latest version of BlueStacks.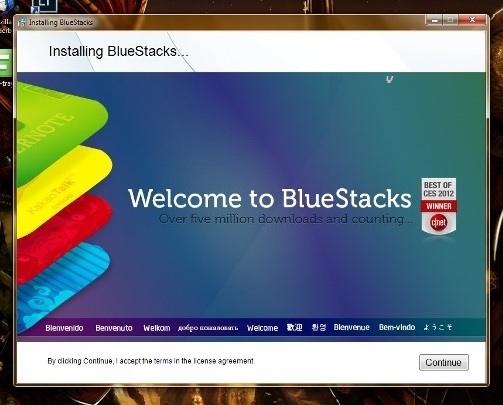 What can I use BlueStacks for?
BlueStacks is an android emulator used to play games or test android apps on your Windows or Mac PCs. Based on your PCs configuration; you can run almost all apps and games on your computer that you can run on your Android Smartphone.
Besides playing games, this is often used by android developers to test android apps before launching them on the Play Store for real devices. You don't need a beast of a PC to run mobile games; any decent computer will run BlueStacks smoothly.
Is BlueStacks legal?
Yes, BlueStacks is simply an emulator for a program and runs an operating system. It doesn't try to emulate the hardware of another device so it doesn't get involved in piracy. On the other hand, emulators for Nintendo or Gameboy tend to be illegal because they include software copies of ROMs for the original device.
BlueStacks doesn't do anything like that, it is original software designed to run android apps on PC. So, is BlueStacks legal? It totally is.
Conclusion
It's really amazing how BlueStacks work to provide a seamless Android experience on your Windows or Mac PC. But have you ever started to think if is BlueStacks safe? For several PC users, any free software can be a cause of concern. Like most other software, BlueStacks had its vulnerabilities in its earlier releases.
Thanks to the timely updates, BlueStacks is not safe for home as well as professional uses. But do remember to download it from a reliable source. Malicious code can be inserted in the software distributed from unverified sources. If you take necessary precautions and use the latest version, BlueStacks is completely safe for your PC.