Vimeo
Just like YouTube, Vimeo has a good collection of free movies. The site offers a clean layout that makes it a great place for movie lovers who want to enjoy free independent movies and documentary movies online. There are many short movies for your entertainment. Vimeo also offers a prepaid content section where you can pay for TV shows and movies.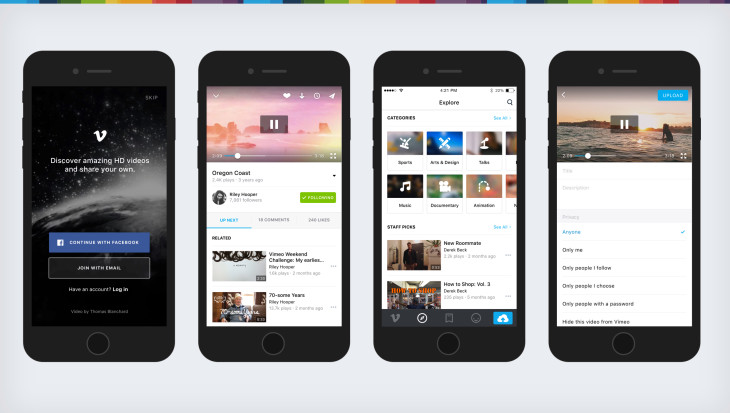 Hulu
Subscription-based website Hulu allows you to access many quality contents, even if you prefer a free account with limited content. You can access more than 100 free movies without downloading. Apart from the movies, you can spend a lot of fun watching the many free TV programs. Hulu has free movie apps for Android and iOS.
Old Movies
If you are a fan of classic cinema, Old Movies will be your new favorite. The site is home to many classic movies such as Bye Bye Birdie, Moby Dick, Lone Ranger. From the different categories, you can access the content that suits you and instantly enjoy movies with a bowl of popcorn. Old Movies is a good free movie app that you will fall in love with easily. There are wonderful classic movies available for streaming on Old Movies, with stars such as Rock Hudson, Elizabeth Taylor, John Wayne, Richard Burton, and Lucille Ball.
Old Movies Features:
Free access to more than 5000 best classic movies.
Hollywood movies and foreign movies.
Very good interface with classic cinema design.
You can request a movie or TV Show.
Download for Android/iOS
VidMate
One of the best free movie apps I have ever seen in my life. I love VidMate so much. It is easy to download YouTube videos and movies with good quality. The downloading speed is also very good. You can also download apps and games with the help of this app. It makes it easy for you to get all types of quality to download videos in. HD Quality videos are also available in VidMate. I have been using VidMate for 4 years. No problems have occurred in my 4 years of experience while using it. VidMate has a very appealing interface and it is very unique.
Download for Android/iOS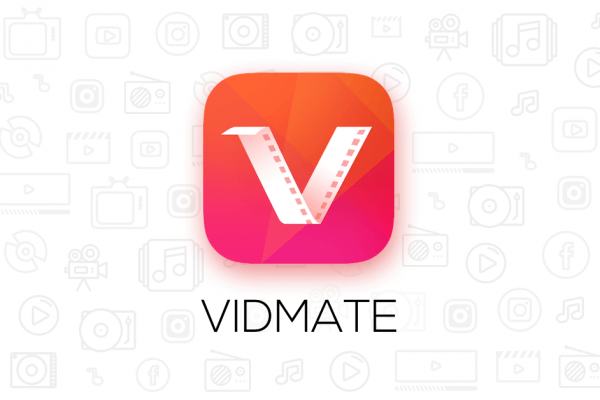 Viu
Recently, Viu launched an advertising campaign where it claims to have movies and TV Shows available for free in the catalog. Unlike the other free movie apps, Viu is recommended for lovers of Korean series since it offers the dramas of this cinema for free. User reviews are positive and the app received an average score of 4+. Maybe some people think that Viu only includes Korean movies. But in reality, Viu has much more than just Korean movies to offer. With this application, you can watch western movies, Thai cinema, Chinese cinema, and even Bollywood movies.
Besides having a large collection of movies and shows, Viu has the privilege that all movies in Viu use Indonesian subtitles. However, don't be surprised if there are always advertisements appearing while watching because Viu is a free application. If you feel annoyed with ads on Viu, then you can become a Viu customer by purchasing a Viu premium package. So, you want to try watching movies using Viu? The app contains many free contents that have some "premium" options, for which you have to pay. Viu also allows you to record videos, which makes it one of the best apps for enjoying offline content.
Voot
This app is perfect for Bollywood movies. There are not many free movie apps with a large and rich catalog of Bollywood movies like  Voot does. A person looking for videos for children, cartoons, movies, and TV shows will certainly find it very interesting. Voot is an Indian based platform for Bollywood movies and TV Shows. Voot is a Viacom initiative that allows you to enjoy certain content from channels in their possession. It is a good free movie app for watching movies with quality content assured.
Spuul
Some time ago many users asked me about a free app for Hindi movies. Spuul is one of these free movie apps that let you watch movies on mobile devices for free. The advantage of Spuul is in the wide range of contents, in fact, there are Bollywood movies and regional catalogs such as Punjabi, Malayalam, and Telugu. You can easily enjoy premium content for a great price. As for free content, there are many classic and vintage movies that you can watch at any time.
Netflix
Netflix remains one step ahead of all its competitors. It's based on a subscription model in which the user pays a specific fee to access a vast library of top-quality movies and TV series. With its presence in over 150 countries, Netflix is definitely the best app for watching movies. The price of Netflix varies from country to country, with a base price of $ 7.99 for US citizens. Furthermore, the Netflix app has the best interface among all of these apps. The flow of the displayed contents, which runs smooth as oil is simply exceptional. You can download Netflix for both Android and iOS.
Netflix Features:
Nice and clean interface and a huge library of famous specials and programs.
You can use this app to watch movies even on AirPlay.
It allows you to create customized special lists.
Netflix monitors what you watch and then automatically adds certain content you love to your special list.
Netflix Pricing
You can choose between three types of subscriptions starting from € 7.99 (the quality and number of devices that can access simultaneously change) and have access immediately, to all the movies in the catalog, which is constantly updated. If you'd want to try the service before subscribing to a monthly fee, Netflix offers 30 days of a free trial, just enter a valid payment method right away (the renewal will be automatic, it is up to us to choose whether to block it or continue).
With the app you can watch Netflix on TV, even if you do not have smart TVs, using dedicated devices to be connected via HDMI. Moreover, unlike other apps, Netflix allows you to download movies to view them offline, so you can view them on your smartphone or tablet even when you don't have Internet coverage.
RaiPlay
Through the official Rai app, it is possible to see all the TV broadcasters and access a very large catalog of on-demand content. Among these, we also have a large number of movies on the channels of the International television broadcaster belonging to different movie genres. RaiPlay is one of the best movie apps for iPhone for Italians.
Paramount Network
Another great service to watch free movies is Paramount Channel, a famous free digital TV channel. Once you've downloaded the application on your Android smartphone/tablet or reached the website from iPhone / iPad, plug on the 3 dashes located at the top left. Then, to access completely free on-demand movies, just press on Video and then go to the Streaming Movies section. At this point, look for the desired movie from the list that appears and uses the magnifying glass at the top right. Once found, press the thumbnail to start streaming playback.
Popcorn Time
Another app that surely belongs on the list of best free movie apps for Android is Popcorn. We named it Popcorn Time because you can't enjoy the full features of the app if you download it from the Play Store. It comes with tons of movies and popular TV shows to keep you entertained. Also, the app has a clean and smooth user interface which makes it amazing to use. Just like Showbox, in this app users don't need an account to watch movies or TV shows. The app supports movies in HD. It's another one of the most used and popular apps when it comes to free movie apps. The best part is that this app doesn't include any ads so you can enjoy your movies without any interruptions.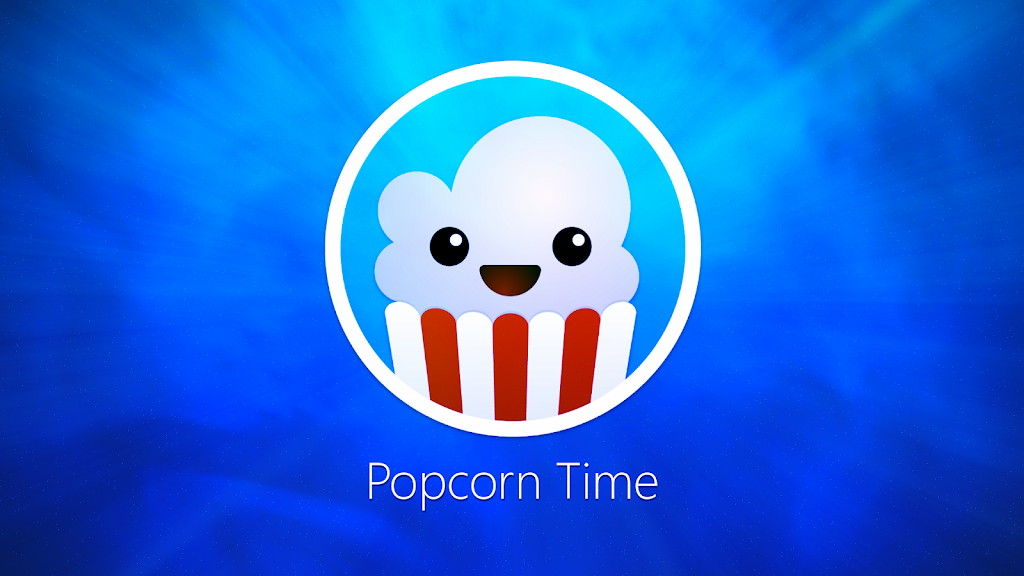 NOW TV
Currently, the catalog of movies is very rich (perhaps the best among all the tested apps), in fact, you can find movies recently released in the cinema and great international hits, visible without any problems or without any limit. In addition to on-demand content, you can also access selected Sky Cinema channels, which can be viewed in streaming without the aid of a satellite dish.
To be able to access the services of the platform you will have to pay a monthly subscription, distributed by ticket: the single Ticket Cinema (valid for viewing movies on demand and Sky Cinema channels) costs €9.99 per month, to which you can add the optional + € 2.99 per month, to access high definition and contemporary viewing on two different devices. In any case, you can cancel at any time without penalty and, for the skeptics, they offer a 14-day free trial of the service.
Amazon Prime Video
This is a relatively new streaming service, but with a platform very similar to Netflix. Much like Netflix, it provides original productions of series with varied genres, as well as a wide catalog of movies (although it is still slightly smaller than that of the competitor). Despite being inferior in numbers, this streaming service wins for diversity, including in its catalog not only commercial productions but also independent movies.
You'll find movies such as John Wick 2, The Alien, Extraordinary, The Hut, as well as documentaries such as City of Ghosts, The Hornet's Nest and Hubble's Era. You can download content free from Amazon Prime. The image quality will depend on the compatibility of your device since Prime Videos provides quality and formats in SD, HD, UHD, and HDR.
As for the casting options – it can vary, since it has support for devices such as Fire TV Stick, Smart TVs or Blu-Ray devices, Multimedia players (such as Apple TV), Video game consoles (such as Xbox and PlayStation ), Fire Tablets, and smartphones or tablets with Android and iOS Operating Systems.
Amazon Prime Video stands out for having a more affordable price. It provides 7 days for the user to perform a test free of charge and after that you are charged 7.90 dollars per month in the first six months, after that period the amount is readjusted, now being charged 14.90 dollars per month.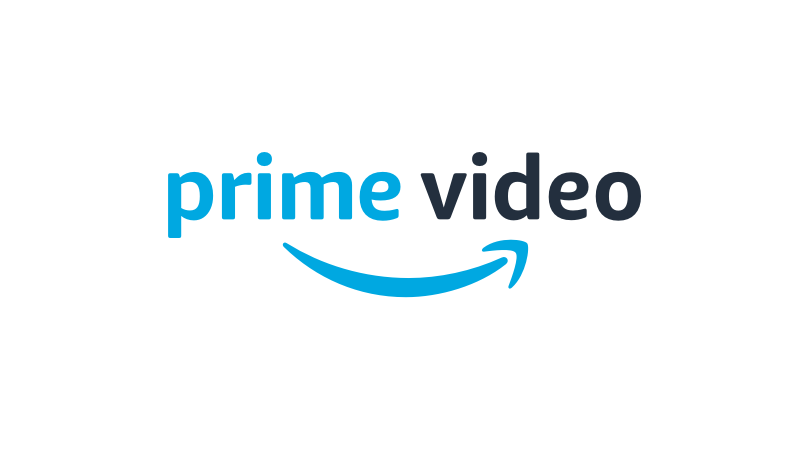 Fizzlefilm
This platform brings a unique collection of movies. There are movies, TV shows, and other content, all vintage and free. Through the Fizzlefilm app, the user has access to comedy, science fiction, drama, horror, mystery, action, documentary, musical, and other genres. All with big names that marked the cinema of the last century. We're talking about actors like John Wayne, Roy Rogers, Gene Autry, Bela Lugosi, Boris Karloff, and Lon Chaney, directors like George Romero, Alfred Hitchcock, and Orson Welles; old-time cartoons like Popeye, Bugs Bunny, Betty Boop, Superman and more.
Download for Android/iOS
Cinema HD Movies
Cinema HDMovies is a good free movie app that offers many features for vintage fans. It's a great replacement for Terrarium TV, which recently did not work. Cinema HDMovies can't, of course, be installed from the Play Store, but this is not an issue because you can manually download the installation APK file and manually install the application.
Cinema HDMovies allows you to stream movies and TV shows – you choose the source yourself, but it also offers a download option. The app has a built-in player that supports downloading subtitles. When you start a movie or a TV show, you can select another media player that you have installed if you have such a need.  Cinema HDMovies does not require any rights other than the right to save to the device's internal memory when you download subtitles (or entire video).
Cinema HDMovies Features:
A huge collection of classic movies.
A lot of genres make it easy to filter.
Includes a one-sided list of each movie for streaming
The bad sides of Cinema HDMovies are that some movies are divided into several parts and most movies are not of high quality (which can be expected from older films). There is no iOS app available and there are no subtitles options.
Download for Android/iOS

YouTube
YouTube is not just a place to watch videos with skateboarding dogs or the latest movie trailers. Now they have movies that you can pay to watch, but more importantly, movies that you can watch for free. New and popular movies are easily accessible to the YouTube Filters section. You can also browse through various genres and, of course, free movies that you can watch right now. On my last visit to YouTube, I was able to watch free movies and TV shows online, for example, Prison Break, Man in Black…
Love movies? Love music? Hate Ads? Check out YouTube Red. YouTube Red is a subscription service that eliminates ads and provides movies and music streaming along with non-ad YouTube videos and original content that are not available on the rest of YouTube.
Pros
Movies are rated by viewers.
Viewers can leave comments below.
Cons
It's very hard to find free movies.
Most of the free movies are not in HD.
It's normal that movies are taken down without warning.
Viki Rakuten
Viki Rakuten is a streaming service with the main content of Asian movies Chinese and Japanese TV shows. Besides, this application also includes some other Asian cinema content. Viki Rakuten is number one on every Asian free movie apps list. Viki itself has licensed content with many subtitles in more than 200 languages. Even the Viki site is visited by more than 25 million viewers each month and it is very popular in the United States.
This video streaming application presents free movie content but is supported by several ads. In addition, this free Rakuten app also has strong permissions and does not violate any law, or contain harmful malware. And you can also switch to using premium subscription content if you want to see the latest FULL HD quality films that are perfect and free of annoying ads.
For the lovers of Korean drama, this is the application you must consider. Because it has a large collection of Korean dramas ranging from the oldest to the new releases. To make it easier for users, the Viki app is also equipped with a category feature to sort movies by genre, starting from the K-Drama genre, C-Drama, comedy, romance, action, fantasy, and so on.
Not only that, but the movies presented in this app are also equipped with subtitles, there are more than 150 subtitles you can choose from. Unfortunately, you can only use this app for free for 1 month only, then you need to pay a monthly fee. Viki offers two subscription packages, Standard Viki Pass ($ 4.99 / month) and Viki Pass Plus ($ 9.99 / month).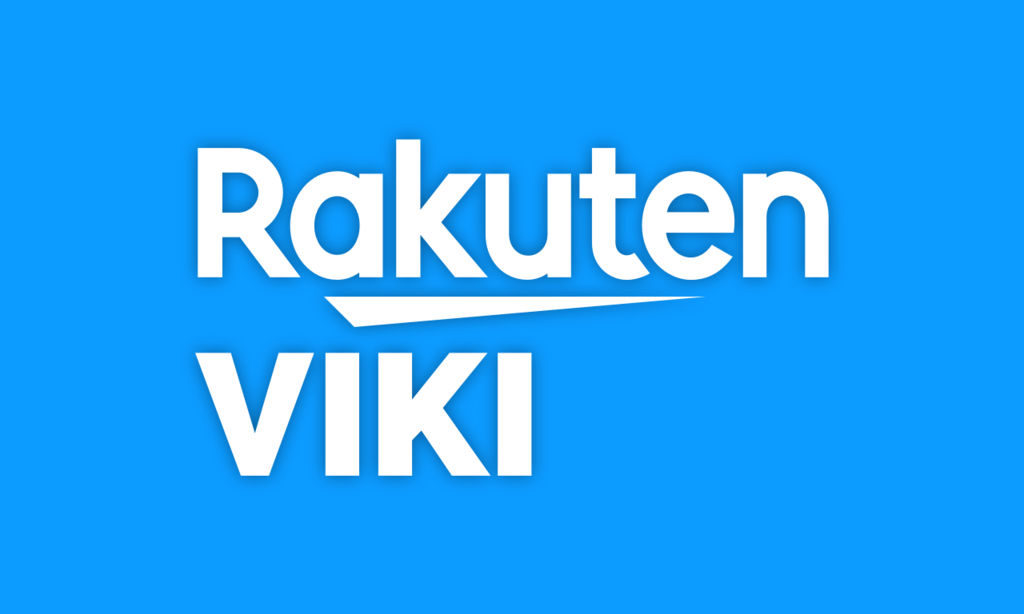 Iflix
Want to watch movies for free without any cost? Iflix can be the right choice for you. Yes, with Iflix you can watch movies for free without paying a penny. Through this app watching movies is easy and simple. You will be notified of movies that are currently popular. Iflix also provides premium services, to watch movies in the service you need to be a VIP customer first. Of course, by being a VIP customer you can enjoy more movies, besides that, you also won't be annoyed with ads.
Just like Netflix, in Iflix you can also download your favorite movies so you can watch them offline. Iflix also provides subtitles in several languages, ranging from Indonesian, English, Vietnamese, Shanahan, Malaysian, Thai, and Burmese.
Iflix Features:
It provides short, fun and entertaining videos.
There are special features for children.
HOOQ
HOOQ is  50th on our list of best free movie apps. By using the HOOQ app you can watch various genres of movies or TV shows. This application, which has been downloaded by more than 10 million users, presents popular movies from Indonesia, Asia, and Hollywood. For those of you who like to watch Asian or Indian films, this application should be all you've been looking for. You also don't need to worry about data loss, because at HOOQ you can download any movie, so you can watch it offline without having to connect to the internet.
In each movie, subtitles have also been provided in several languages, ranging from English, Thai, Hindi, and Indonesian. This app also has a simple interface, so you will have no trouble finding your favorite movie you want to watch.
Download for Android/iOS
What Survey Says?
According to a recent survey, Android phone users on average spend more than 2 hours a day watching videos on their devices. And movies are one of the favorite multimedia sources of entertainment. Many smartphone users say that they watch movies using an Android phone at home. In the same survey, respondents said that the lack of free movie apps for Android is the biggest obstacle to watching movies on a smartphone. This is why we've created a list of the best movie apps. Choose the best of these and remember that if it should not do for you that you can always try another one. There may also be some compatibility problems on different platforms.
The Android movie apps listed above are completely free. You can watch free movies online and even save them for free on your Android phone. The above list should give you lots of ideas, especially if you are not familiar with using free movie apps.
Are These Free Movie Apps Legal?
It is important to remember that when it comes to movies, copyright and distribution rights are a serious problem. This means that the applications in this list are available in a limited number of countries. If one of these free movie apps is not available in your country, you may consider using a VPN rather than downloading free movie apps from unreliable sources. Some of them are 100% legal so you don't have to worry.