MegaBox HD
This is a new movie app that is very similar to the Showbox app. It is very small (1.8 MB) and does not require many resources from your smartphone. It allows users to stream free movies on their Android or iPhone in two different qualities – 360p and 720p. You can save the titles of the MegaBox HD application and player view.
MegaBox HD FMegaBox HD Features:
No annoying ads.
Supports HD quality.
Subtitles are available for the best experience.
You can download the movies and watch them later without buffering.
The interface is really simple and great.
Besides being able to stream widescreen movies, MegaBox HD also allows you to watch your favorite TV shows from several countries. This app is available for Android and iOS devices. However, you can also access this app via a PC by using an Android emulator like BlueStacks. The movie app for Android is not available on Google Play, but you can still download the APK file.
Sony Crackle
A Sony developed an app, Crackle is a video on demand app offering you tons of free movies. There is no cost for this app. It comes with a user-friendly interface that lists the featured, most popular and recent addition categories. The way the homepage is organized is to help the users search for their favorite TV shows or movies to watch on their iPhones. In addition, the video playback is excellent even with a slow connection. All you have to do is download and start watching right away. It's completely free as long as you don't mind a few ads.
Crackle Features:
A big library of movies from Sony and Partner productions.
Very simple navigation and friendly interface for users.
Fast loading.
FULL HD and HD quality and other resolutions.
A completely free account.
Flipps
Flipps HD is an Android movie app that lets you watch movies on your smartphone. The application not only lets you stream movies to your smartphone but also downloads them for you. This is the best Android movie app available if you're looking for a fast downloading tool.
Download for Android
Viewster
Viewster is for those people who like watching movies instantly. The developers of this app are working on growing their movie and TV show collections every day. There is no subscription cost or any sign-up fees, just instant access to full-length movies and TV shows. Also, the users can watch the news, snippets, movie trailers and much more on this app. Movies and some TV shows in other languages are also accessible on Viewster. Users can also create a watchlist so that they can easily start watching their favorite movie anytime they like. Viewster belongs to the list of the top free movie apps for iPhone without a doubt.
Viewster is the best app for streaming movies and it's an extremely popular movie streaming app that lets you watch movies easily online. You do not have to create an account or sign up to watch movies on your smartphone. So surfing is easy. The application is compatible with Android and iPhone. Viewster has many documentaries and movies that will help you improve yourself.
Because it's free, you can't demand the best video quality. Some movies are sometimes displayed with DVD quality or lower. So it's better to use a smartphone to watch it. But one of the best things about Viewster is that it has parenting controls, which are not widely applied on some free platforms. Also, the layout and interface are also quite clean and uncomplicated.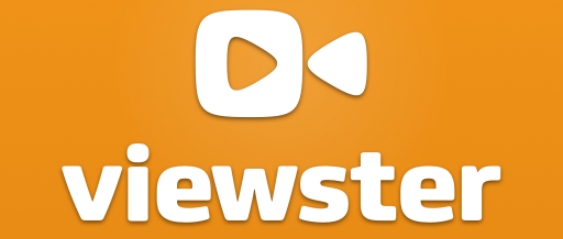 Viewster Features:
It has a large content library.
You can also watch news, trailers, and biographies of actors on this app.
Viewster offers TV programs and movies in other languages.
New TV shows, anime, and movies are uploaded every week.
You can create special lists to quickly start watching your favorite content whenever you want.
An added value for Viewster is the availability of special pages to discuss the biography of actors/actresses, news about movies and celebrities, and your favorite movie trailers.
New Movies
You do not need a subscription to watch movies in New Movies. You can also download the best free movies on your Android device with this app. The application is pretty simple. You can download and stream movies in different qualities. You will always have a hard time while selecting movies because the app contains a vast collection of genres and categories. It has filters like "most seen" for easy search. Overall New Movies is simple and easy to use free movie app.
Download for Android
VideoMix
VideoMix is ​​one of the oldest free movie apps, which stream movies and series for free. This app offers Chromecast functionality while the available movies can be sorted by genre, year, country of production. It is updated periodically to ensure that the featured movies are new and recent television series are available. If you want to enjoy pleasant moments, you just have to download this application and enjoy it.
Download for Android/iOS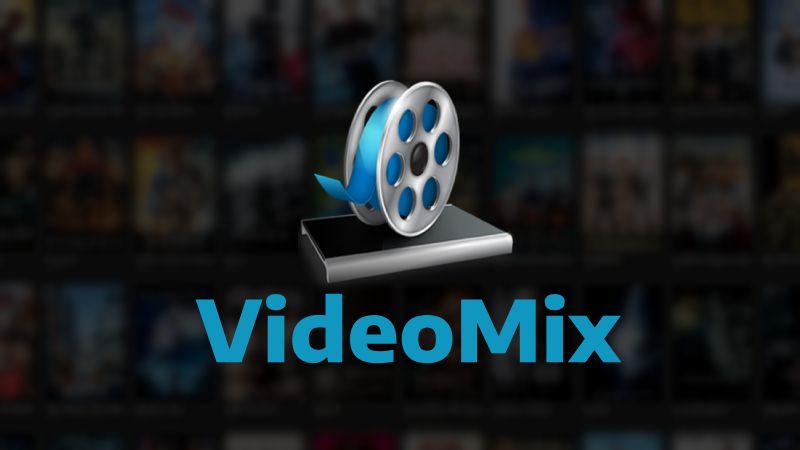 Atresplayer
The Atresmedia communication group has its own mobile application, in which you can enjoy the best content, whether its series, movies or television programs. It contains a Chromecast support and the playback quality is excellent. Not only can you watch Spanish programs, but also foreign movies in their original version. With this app, you can even have your own playlists.
Mitele
Mediaset also has its own app, it's called Mitele, and you can enjoy it with Android and iOS. You can watch movies, news from the world of sports, cartoons, national and foreign TV shows, and many other things. If you want to enjoy the best premieres, with Mitele it is possible. You can also enjoy series like Aída or TV shows like Big Brother.
PlayView
PlayView is one of the few free movie apps for iPad, which is completely free and should appear on this list. This app stands out because it allows you to choose the quality of the sequence, while you can categorize it by popularity, genre, etc. If you have Chromecast, you can get the transmission of this application on the TV and enjoy the contents on a large screen.
Download for Android/iOS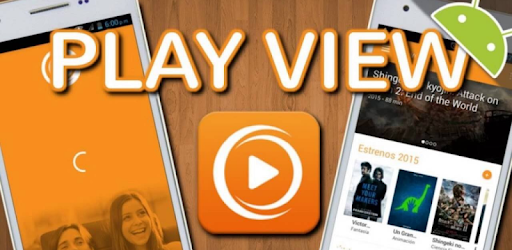 Spanishflix
The name is similar to Netflix; however, it is a somewhat different application that allows you to play movies for free. Spanishflix is the best free movie app for Android with Spanish language content. It contains hundreds of movies of different themes, which will allow you to spend pleasant moments and entertaining afternoons. Surely with this app, you will not get bored.
Download for Android/iOS
[the_ad id="279″]
Pluto TV
Loved by millions of users worldwide, Pluto TV is one of the greatest free movie apps available. This app allows users to watch movies and live TV absolutely for free. It comes with different kinds of channels which include extreme sports, comedy, horror, action movies, etc. Also, it comes with thousands of movies from the biggest names such as Warner Brothers, Paramount, NBC and much more. If you haven't heard of this app before, this is your chance to enjoy watching free movies and TV anywhere, anytime you like. Pluto TV is 100% in the top best movie apps for Android. On Pluto, you can find comedy, drama, action, horror, and many other types of movies.
Pluto TV Features:
It offers dozens of channels, including extreme sports, cabaret, horror, action, drama, etc.
When you launch the app, Pluto TV shows the channel you watched the last time.
The channel guide allows you to easily scroll between the different channels.
You can select your favorite channels so you can quickly switch between them whenever you want.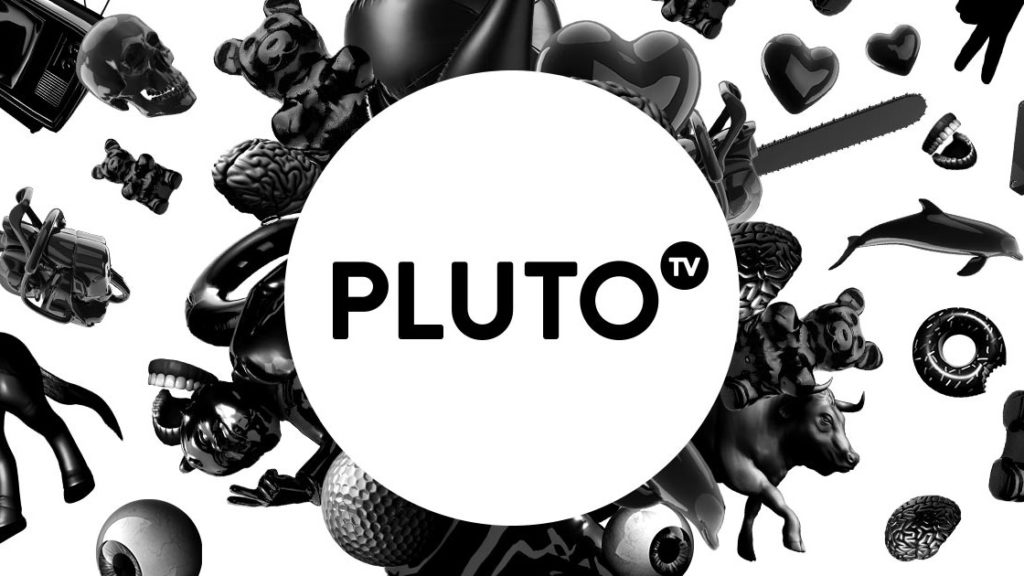 HotStar
If you are one of those people who like spending time watching TV, Hotstar is the app you are searching for. It's an app that features watching TV shows and movies live on your iPhone entirely free. It's a slick and easy to have an app that streams TV shows directly to your iPhone. Hotstar streams TV shows without any glitches even if you have a slow internet connection. Also, you can watch trailers of the latest upcoming movies so that you can stay updated. Hotstar is another app that is free to use. However, if you want to watch new movies, you need to buy the premium version.
Hotstar Features:
Watch the latest movies for free on Android devices.
Follow TV channels anywhere, anytime.
Cast movies on smart TVs.
The advantages are that it covers a wider range of movies and broadcasts and the playback is smooth. The only disadvantage is that if you want to watch new movies, you need to buy the premium version.
TugaFlix
Did someone say Tugaflix? It sounds like Netflix! The difference: free content! Its simple design makes everything easier. All content is of excellent quality and everything is subtitled, videos are mostly hosted on Openload. The app has some ads shown while watching.  In most cases, this is simply solved by the Adblocker extension. You can count on the latest series and movies, but all content works only as a non-downloadable stream. It is also possible to contact the team and request new content.
Download for Android/iOS
Plex
Among the best free movie apps for Android, Plex is generally the best app. Even if it's no better than Kodi, Plex is undoubtedly at the same level. You will find many similarities between Kodi and Plex in terms of features:
Allows you to watch your favorite TV shows for free.
It stays up-to-date with the latest Hollywood and Bollywood news.
Has a simple and very easy to use interface.
It values your privacy and security.

Stremio
Stremio is a popular Plex-like digital media player for watching movies. If we compare Stremio with Plex in terms of features, Stremio has an advantage. It allows users to play videos in high quality and supports broadcasting. It allows you to add subtitles to each movie and reports new and upcoming movies and episodes. Also, it allows users to create a personal library to store their favorite movies and series. Moreover, it has its own add-ons. Must try: Best Applock for Android: Top 10 Apps Reviewed