Have you ever wanted to tell how you feel or make a joke to a friend about a certain situation without saying a word? If that's the case, you probably used the so-called GIF images or may have searched how to save Gifs on iPhone. The files with the .gif extension are Graphical Interchange Format files. They were created in 1987, by a US Computer software scientist Steve Wilhite of CompuServe. It's a lossless image format that supports both static and animated images but doesn't support sound.
They're extremely popular nowadays, especially on Facebook, Twitter, Tumblr, and other social networks and websites. GIFs are often used between friends and family in emails, text and private chats usually to express a thought or emotion in a comical manner. This format of images is widely used online because is highly compressed and takes up very little space.
Found an awesome GIF on a social media app or other website and you want to keep it on your phone? When you have Gifs saved in your phone, it'll be much easier to add them in your texts, your emails, share them on social networks and websites, or simply play them for your own amusement. If you want to know how to save gifs on iPhone, read the article to the end.
Can I save and play GIFs on my iPhone?
Yes, and you shouldn't have any problems doing it, because it's very easy. Depending on the iOS version, there are a few ways to save GIFs on your iPhone. If your phone is running on iOS 11 or newer the procedure is very simple. If your phone is running on iOS 10 or earlier the procedure is similar, but you'll need some third-party app in order to play GIFs.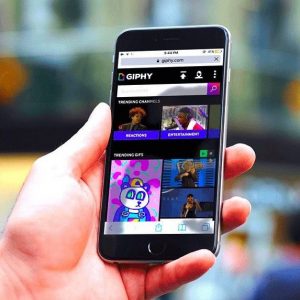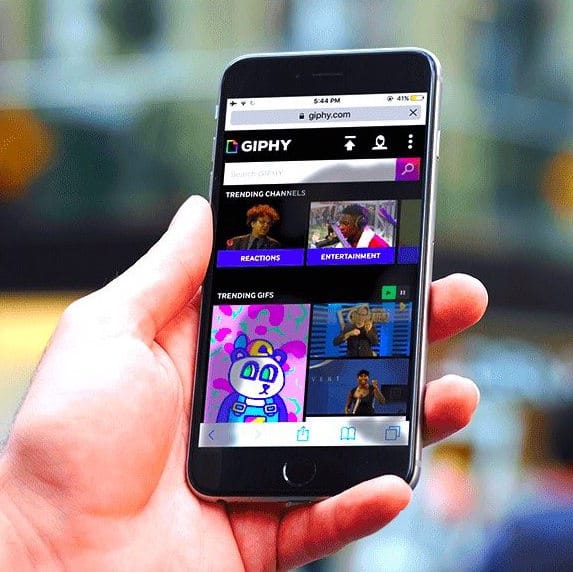 How to save GIFs on iPhone?
Saving GIFs on your device is very simple and easy, and you only need to make a few taps on your phone. Follow this step-by-step tutorial for different iOS versions and apps.
Related: [https://appstalkers.com/how-to-save-a-gif-from-twitter]
Saving GIFs on iOS 11 or later
Search for a GIF on Google Images via your Browser.
Once you found it, tap on the image and hold until the pop-up menu appears
On this menu, select the Save GIF option, to save it on your Camera Roll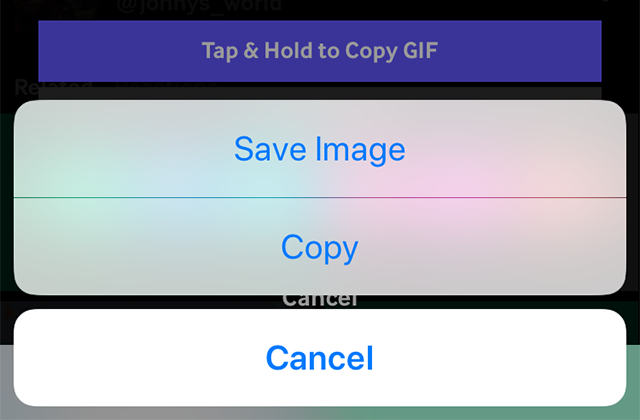 Then, if you want to play the GIF you just saved on iPhone
Open the Photos app on your phone
Your GIF images are located in the Animated folder
Open the Animated folder, and simply tap any GIF you want to play
Saving GIFs on iOS 10 or earlier
The procedure of saving a GIF in this version is the same. The only difference here is that the saved GIFs are motionless, and will be shown as a photo until you send it to someone via text message or email. You can also save and play GIFs by installing a third-party app. Some of the apps we recommend are GIPHY, Gfycat, GifViewer, Gifplayer, GIFWrapped, and GIF Toaster.
How to save GIFs on iPhone from Mail and Messages
Follow the steps below
Open the message or email with the GIF you like to save
Tap on the GIF
Tap the Share option in the upper right corner (looks like a box with an arrow)
From the pop-up menu, select Save Image to save the GIF to your Camera Roll
Conclusion
Now you know how to save Gifs on iPhone. There's no doubt that GIFs are quickly becoming part of our lives and our daily communication with friends and family. That's why we helped you learn how to save them and create a GIF collection so that you are always ready to express your feelings in a different kind of way.