We all like getting something for free, right? Whether we like to admit it or not, it's true. Movies are one of the best entertainment sources on the internet. One of my favorite ways to relax is to watch movies and eat popcorn. Since we started talking about something free and then movies, you get where this is going? We are proud to present to you the top free movie apps for Android and iPhone that you can use right away! Yes, they are entirely free! All you have to do is choose your favorite app, install it and then enjoy watching your favorite movie.
You probably figured it out by the name of this article what we are going to talk about. We are excited to say that we are going to share the top free movie apps with you. There are dozens of online services available to users with popular free movies that you can watch at any time, in a convenient location and on your favorite device. We have collected 50 applications for watching free movies online. Choose one of the free movie apps that you like and watch your favorite movies & TV shows on your smartphone completely free.
Moreover, we did a little digging and got some exciting news for you: these free movie apps are compatible with almost every version of Android and iOS. Mobile applications that are not downloaded from trustworthy sources like Google Play Store or the App Store can be harmful and noxious for your phone and even to you as a customer by pestering the security. That being said, let's take a closer look at this awesome collection.
Free Movie Apps For Android and iPhone:
As we mentioned before, here is a list of movie apps to watch the best movies & TV shows online and for free on your Android and iPhone. Some of these free movie apps will even let you download the content. Fasten your seatbelt and get ready to change your life forever.
Showbox
Showbox is one of the most popular and used apps when it comes to watching movies. That's because of its clean user interface and easy navigation. However, it doesn't take place on the list of best movie apps for iPhone and Android just for that. This powerful app gives users many premium considered features without any cost. Also, this app makes it possible for you to find the latest popular movies in HD.
Showbox doesn't require its users to have an account for them to watch movies. We think the best part about this app is that there are absolutely no ads. Another great thing about the app is that it supports subtitles in many languages. However, you can't download this app from the Play Store. It's not available there. You can download Showbox from its original website and start watching free movies. You can also get your best music downloader there and listen to every song without a problem.
Showbox Features:
Download now and watch later.
The first biggest advantage is that people can easily download the movies or shows to stream and watch right away, or if they prefer not to watch them, they can go back to the movie when it is more convenient for them. That's right, this function lets you watch the films you download, whenever you want to, on your own sweet time.
There is no account sign up that is necessary.
When using the Showbox app you never have to remember a username or password to log in to stream any of the movies and TV shows. It's that simple. Just start streaming movies and TV shows right away.
High-quality content.
If you want to watch one of the movies from the Marvel Comic Universe or other popular flicks, enjoy Game of Thrones or binge watch a series from a long time ago, it is super easy to find something worthwhile every time. You can stream videos as often or as little as you want but any time that you do, you can count that it will be high-quality delivery.
Stellar Streaming.
You don't have to worry about buffering at all.
The platform offers high-quality streaming with great sound and picture quality, and the best part of all is that there are never any annoying ads to interrupt your viewing pleasure. How does that sound? Incredible, we know. All features are free. Of course, the amazing movie app Showbox is completely free and if you want to download it, be sure to download it from a trusted site. Research to determine which source is most reliable and download Showbox from there.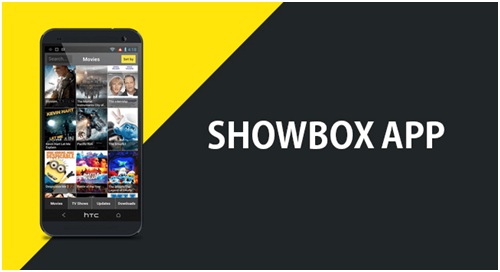 JioCinema
JioCinema is one of the most downloaded entertainment apps for iPhone and Android. This free movie app has been downloaded more than fifty million times and has over six hundred thousand reviews.
In this free movie app, there is something for everyone. Explore the diverse range of movies across genres ranging from comedy to romance, drama, action. The app offers an exclusive Disney section and an exclusive Bollywood section, so there is really something for everyone. The latest additions to this best free movie app for Android's library include Avengers: Endgame, All Seasons of Game of Thrones, Alladin, Spider-Man: Far From Home & more.
JioCinema Features:
These are the best features that the app offers:
Exclusive Disney section.
Dedicated originals section.
Chromecast backing to watch your preferred motion pictures and shows on TV.
Option to choose your favored language for the video.
Resume viewing from where you left off over any perfect gadget.
Choose the quality at which you'd like the video to be played.
Watch movies with no annoying pop-ups appearing.
Watch movies and peruse the application at the same time – by simply hauling and docking the player.
TerrariumTV
Terrarium is the best Android movie app for watching movies and shows, especially because it has many useful options and an extremely up-to-date movie base. When you launch the Terrarium application, you will see a list of trendy content.
There are thousands (and thousands) of television shows and Movies available through Terrarium, with the majority in either Full HD (1080p) or HD (720p) quality. This app is 100% free, looks extremely professional and works in a very simple way. It's also great that Chromecast support is available for Android phone users. So make sure you take advantage of this feature to get your high-quality stream on your big screen TV!
This app offers Trakt.tv integration – if you have not implemented this, it is an absolute must. Therefore, make sure you follow the instructions below to set it up. With the ability to download and watch videos offline, you are not restricted in your viewing. The app also comes with multi-language subtitles, this way you can watch some of your favorites from your country.
Terrarium TV Features:
These are the features that make the app stand out from other similar ones:
It allows for multi-language subtitles.
It has a large, rich collection of movies and shows.
You can bookmark your favorite movies.
It supports Chromecast, Fire TV and Fire Stick.
A large collection of 4K movies.
OGYouTube
OGYouTube is a modded version of YouTube with many features that allow you to download your favorite movies. You can also use OGYouTube as a music player. The app allows you to stream your videos and music in the background while you use your device. The app has so many additional features that will make you wow. OGYouTube is based on the original YouTube app and the interface looks visually similar to the original app's. The only difference is that an inconspicuous download button was integrated into the user interface. After clicking the button you have the option to choose the format and quality of the video. The freeware supports the file formats 3GB, FLV, MP3 and MP4 as well as all quality levels from 140p to 1080p, which can also be selected during playback. Even multiple parallel downloads are no problem for the application.
The settings allow you to specify the location for the video and audio files separately or enable background playback. Videos in the app continue to play in the background even when the screen is turned off, which is extremely convenient when listening to music on YouTube and this way you save battery power.
Tea TV
Tea TV is a free movie app for android that gets a spot on this list. Don't get us wrong, the millions of downloads aren't the thing that this app took place here. Tea TV allows users to stream Hollywood movies as much as they like. It comes with a clean user interface which makes it perfect and easy to use. Also, this app can stream recent TV shows. The best part is that this app is entirely free, however, it comes with some ads.
Tea TV supports almost any device you can imagine, including all popular mobile devices, most smart TVs, streaming players, and game consoles, in addition to all regular web browsers. I tested the iPhone version of the Tea TV application and found the interface to be extremely easy to work with and the videos are nice and smooth. This free movie app is also available for Android. You do not have to log in to watch movies and TV shows, but the option is there if you need it.