We all like to get something for free, right? Whether we admit that or not it's true. Movies are one of the best sources on the internet that can truly entertain us. One of my favorite ways to relax is to watch movies and eat popcorn. Since we started talking about something free and then movies, you get where this is going? We are proud to present you the top free movie apps for iPhone and Android that you can use right away! Yes, they are entirely free! All you have to do is choose your favorite app, install it and then enjoy watching your favorite movie! That being said, let's take a closer look at this awesome collection.
Free Movie Apps for iPhone: Which Movie App Should You Choose?
A Sony development, Crackle is a video on demand app offering you tons of free movies. There is no cost for this app. It comes with a user-friendly interface that lists the featured, most popular and recent addition categories. The way the homepage is organized is to help the users spending searching for their favorite TV shows or movies to watch on their iPhones. In addition, video playback is excellent even with a slow connection. All you have to do is download and start watching right away. It's completely free as long as you don't mind a few ads.
Loved by millions of users worldwide, Pluto TV is one of the greatest free movie apps available. This app allows users to watch movies and live TV absolutely for free. It comes with different kind of channels in which are included extreme sports, comedy, horror, action movies, etc. In addition, it comes with thousands of movies from the biggest names such as Warner Brothers, Paramount, NBC and much more. If you haven't heard of this app before, this is your chance to enjoy watching free movies and TV anywhere, anytime you like! If you are a daily news reader then you might want to see some good news apps for android.
With a vast collection of movies, SnagFilms is considered as one of the top movie apps for iPhone. Coming with over than 5,000 movies in their library this app surely deserves a place in the list of the best free movie apps for iPhone. It features several genres available such as comedy, drama, thriller, cartoon and much more. In addition, you can add movies to queue if you don't like bothering playing one after another. As we've mentioned SnagFilms is free to download.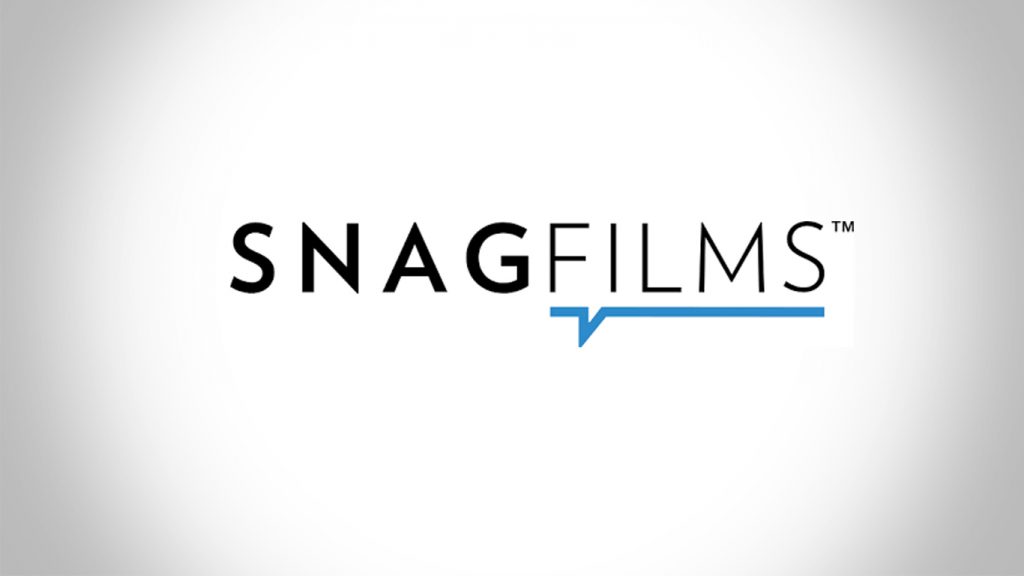 Viewster is for those people who like watching movies instantly. The developers of this app are working on growing their movie, TV shows collections every day. There is no subscription cost or any sign-up, just instant access to full-length movies and TV shows. In addition, users can watch news, snippets, movie trailers and much more on this app. Movies and some TV shows of other languages are also accessible on Viewster. Users can also create watchlist so that they can easily start watching their favorite movie anytime they like. Viewster belongs to the list of the top free movie apps for iPhone without a doubt.
If you are one of those people who like spending time watching TV, Hotstar is the app you are searching for. It's an app that features watching TV shows and movies live on your iPhone entirely free. It's a slick and easy to have an app that streams TV shows directly to your iPhone. Hotstar streams TV shows without any glitches even if you have a slow internet connection. In addition, you can watch trailers of the latest upcoming movies so you stay updated. Hotstar is another app that is free to use.
With a rating of 4.5 million downloads worldwide, Tubi TV surely belongs to the list of the top free movie apps. No subscription cots and no credit card required. You can instantly start watching movies and TV shows absolutely for free. It comes with high-quality content from big names like Paramount, Lionsgate and much more. The app interface is clean which makes it perfect for the users. You can find award-winning movies that span more than 40 genres ranging from comedy to big-time drama.
Free Movie Apps for Android: Which Movie App Should You Choose?
Almost everyone enjoys a movie from time to time. Well, for some people watching movies is a hobby. I'll be lying if I told you watching a movie isn't one of my hobbies. Aside from that, I enjoy to spend time on my laptop, I most certainly like to watch a movie every time I get a chance. Thanks to the vast improvement of the technology, on this day there are literally thousands of different apps for movies. Some of them are free and of course, some of them need to be bought in order to watch movies.
Moreover, we did a little digging and got some exciting news for you. You probably figure by the name of this article what we are going to talk about, but we are proud to say that we are going to share the top free movie apps for android you can find. These free android movie apps are almost compatible with every version of Android. That being said let's take a closer look at these free movie apps.
With more than 10 million downloads worldwide, Sony Crackle is one of the free movie apps for android that finds a spot on this list. Don't get us wrong, the installs aren't the thing that this app took a place here. Sony Crackle allows users to stream Hollywood movies as much as they like. It comes with a clean user interface which makes it perfect and easy to use. In addition, this app can stream recent TV shows whenever you like. The best part is that this app is entirely free; however, it comes with some ads. Do you know which is the best gallery app for android?
Another great free android movie app is Tubi. The app features watching movies in HD with the most popular Hollywood stars. Another thing that makes this app amazing is the dedication of the developers to the app. They add completely free HD movies and shows every week. Yes, you get new free TV shows and movies every week. In addition, this app has Chromecast support which means you can connect your smartphone with your TV and stream movies from Tubi to your TV. It's entirely free to use, as long as you don't mind a few ads.
Showbox is one of the most popular and used apps when it comes to watching movies. That's because of its clean user interface and easy navigation. However, it doesn't take place on the list of free movie apps for android just for that. This powerful app gives users many premium considered features without any cost. In addition, in the app, you can find the latest popular movies in HD. Also, Showbox doesn't require users to have an account in order to watch movies. We think the best part about this app is that there are absolutely no ads. Another great thing in the app is that they support subtitles in many languages. However, you can't download this app from Play Store. It's not available there. Go in this site, download Showbox and start watching free movies. You can also get your best music downloader for android and listen to every song without a problem.
Another app that surely belongs on the list of free android movie apps is Popcorn. We named it Popcorn APK because you can't enjoy the full features of the app if you download it from the Play Store. It comes with tons of movies and popular TV shows to keep you entertained. In addition, the app has a clean and smooth user interface which makes it amazing to use. Just like Showbox, in this app users also don't need an account to watch movies or TV shows. The app supports movies in HD. It's another one of the most used and popular apps when it comes to free movie apps. The best part is that this app doesn't include any ads so you can enjoy your movies without any interruptions.

The fifth app on the list of free movie apps for android is Vudu. Unlike the previous 2 apps, Vudu requires users to have accounts in order to watch movies. Aside from the fact that they have a rent option, this app still takes place in this list because of many reasons. Since this collection is about free android movie apps, this one is as well. You can watch tons of free movies in the section named "movies on us". Vudu offers users a 1080p quality which makes it amazing if you are looking only for HD movies. In addition, this app also has 4K support, Chromecast support and fewer ads.