Have you ever found yourself in a situation where a phone rings with the same default ringtone and everyone starts checking their phones? How many times have you missed a call thinking it wasn't your phone? Maybe you're just tired of the same dull ringtones and want something new and customizable. Don't worry, we've got you covered. We have researched and tried different ringtone apps for Android and reviewed them to help you find the top ringtone app for Android. 
Top Ringtone Apps for Android Phones:
It's the most popular ringtone app out there. You can choose from tons of ringtones, notification tones, and even alarm tones. The app even includes wallpapers to choose from. It's really a great app and it's free with ads. 
This an app that helps you make custom ringtones. You can load a sound file that you'd like to create a ringtone from. Then you cut the part you like and save it. The app also allows you to record audio. It supports most file types like MP3, WAV, etc. It's a free app with some ads. Do you want to download music but don't know how? Here are the best music downloader apps gathered just for you!
It has a huge library of files to choose your ringtone or notification tone from. Moreover, it also has an option for you to create your own ringtone from the files. It has great features and it's free, with ads that are removable by paying for the app. 
It's a new app that is very similar to Zedge. You can choose from numerous ringtones and download them to your phone. The app is free with lots of apps which makes the experience sort of annoying. Quality-wise the ringtones are decent for the most part. 
The app definitely deserves a place on this list because it's so simple to use. All you need to do is choose a track from your library, cut the part you'd like for your ringtone, and save it. Unlike the name suggests it also supports WAV, AAC, and FLAC formats. It's free but has ads.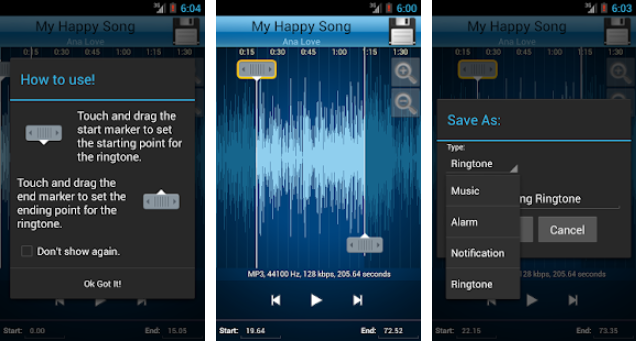 Pi Music Player doubles as a music player and a ringtone creator. The ringtone cutter allows you to turn any track in your music library and turn it into a ringtone or even notification tone. The double function is what makes this app great and makes up for the average music player. 
Ringtone cutter is definitely one of the easiest ringtone apps for Android. The app supports different file types. You can edit your own files or even record audio to edit. Download it for free and enjoy your new ringtones. 
It's basically a video editing app that also has features for creating ringtones. The thing is that you need to convert the video files into audio and then cut the part you'd like for your ringtone. It is sort of difficult to edit and modify the audio file though as it's not presented in a waveform. But it is definitely a great app.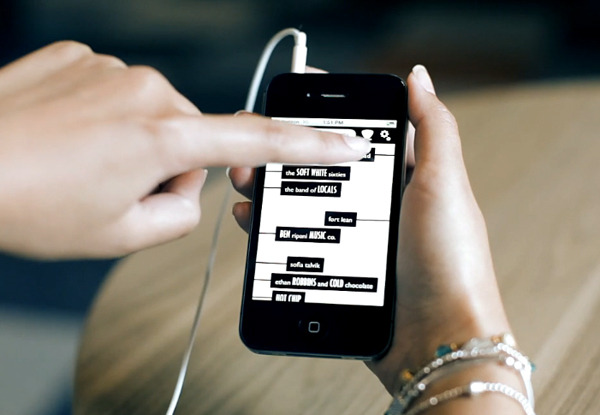 It's one of the first apps for creating ringtones and the interface is definitely old school. But it definitely does a great job in editing files for free and with no ads. Take a look at the best audio recording apps for Android!
The app has a great interface and a very easy to use editing function. You can edit your own files to create the desired ringtone. It also allows you to use different effects to edit the ringtone. 
Hopefully, this list has made it easier for you to find a ringtone app for Android and create or choose from fresh new ringtones.