We all like getting something for free, right? Whether we like to admit it or not, it's true. Movies are one of the best entertainment sources on the internet. One of my favorite ways to relax is to watch movies and eat popcorn. Since we started talking about something free and then movies, you get where this is going? We are proud to present to you the top free movie apps for Android and iPhone that you can use right away! Yes, they are entirely free! All you have to do is choose your favorite app, install it and then enjoy watching your favorite movie.
You probably figured it out by the name of this article what we are going to talk about. We are excited to say that we are going to share the top free movie apps with you. There are dozens of online services available to users with popular free movies that you can watch at any time, in a convenient location and on your favorite device. We have collected 50 applications for watching free movies online. Choose one of the free movie apps that you like and watch your favorite movies & TV shows on your smartphone completely free.
Moreover, we did a little digging and got some exciting news for you: these free movie apps are compatible with almost every version of Android and iOS. Mobile applications that are not downloaded from trustworthy sources like Google Play Store or the App Store can be harmful and noxious for your phone and even to you as a customer by pestering the security. That being said, let's take a closer look at this awesome collection.
Free Movie Apps For Android and iPhone:
As we mentioned before, here is a list of movie apps to watch the best movies & TV shows online and for free on your Android and iPhone. Some of these free movie apps will even let you download the content. Fasten your seatbelt and get ready to change your life forever.
Showbox
Showbox is one of the most popular and used apps when it comes to watching movies. That's because of its clean user interface and easy navigation. However, it doesn't take place on the list of best movie apps for iPhone and Android just for that. This powerful app gives users many premium considered features without any cost. Also, this app makes it possible for you to find the latest popular movies in HD.
Showbox doesn't require its users to have an account for them to watch movies. We think the best part about this app is that there are absolutely no ads. Another great thing about the app is that it supports subtitles in many languages. However, you can't download this app from the Play Store. It's not available there. You can download Showbox from its original website and start watching free movies. You can also get your best music downloader there and listen to every song without a problem.
[the_ad id='278′]
Showbox Features:
Download now and watch later.
The first biggest advantage is that people can easily download the movies or shows to stream and watch right away, or if they prefer not to watch them, they can go back to the movie when it is more convenient for them. That's right, this function lets you watch the films you download, whenever you want to, on your own sweet time.
There is no account sign up that is necessary.
When using the Showbox app you never have to remember a username or password to log in to stream any of the movies and TV shows. It's that simple. Just start streaming movies and TV shows right away.
High-quality content.
If you want to watch one of the movies from the Marvel Comic Universe or other popular flicks, enjoy Game of Thrones or binge watch a series from a long time ago, it is super easy to find something worthwhile every time. You can stream videos as often or as little as you want but any time that you do, you can count that it will be high-quality delivery.
Stellar Streaming.
You don't have to worry about buffering at all.
The platform offers high-quality streaming with great sound and picture quality, and the best part of all is that there are never any annoying ads to interrupt your viewing pleasure. How does that sound? Incredible, we know. All features are free. Of course, the amazing movie app Showbox is completely free and if you want to download it, be sure to download it from a trusted site. Research to determine which source is most reliable and download Showbox from there.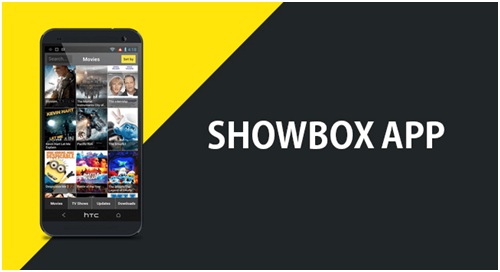 JioCinema
JioCinema is one of the most downloaded entertainment apps for iPhone and Android. This free movie app has been downloaded more than fifty million times and has over six hundred thousand reviews.
In this free movie app, there is something for everyone. Explore the diverse range of movies across genres ranging from comedy to romance, drama, action. The app offers an exclusive Disney section and an exclusive Bollywood section, so there is really something for everyone. The latest additions to this best free movie app for Android's library include Avengers: Endgame, All Seasons of Game of Thrones, Alladin, Spider-Man: Far From Home & more.
JioCinema Features:
These are the best features that the app offers:
Exclusive Disney section.
Dedicated originals section.
Chromecast backing to watch your preferred motion pictures and shows on TV.
Option to choose your favored language for the video.
Resume viewing from where you left off over any perfect gadget.
Choose the quality at which you'd like the video to be played.
Watch movies with no annoying pop-ups appearing.
Watch movies and peruse the application at the same time – by simply hauling and docking the player.
TerrariumTV
Terrarium is the best Android movie app for watching movies and shows, especially because it has many useful options and an extremely up-to-date movie base. When you launch the Terrarium application, you will see a list of trendy content.
There are thousands (and thousands) of television shows and Movies available through Terrarium, with the majority in either Full HD (1080p) or HD (720p) quality. This app is 100% free, looks extremely professional and works in a very simple way. It's also great that Chromecast support is available for Android phone users. So make sure you take advantage of this feature to get your high-quality stream on your big screen TV!
This app offers Trakt.tv integration – if you have not implemented this, it is an absolute must. Therefore, make sure you follow the instructions below to set it up. With the ability to download and watch videos offline, you are not restricted in your viewing. The app also comes with multi-language subtitles, this way you can watch some of your favorites from your country.
Terrarium TV Features:
These are the features that make the app stand out from other similar ones:
It allows for multi-language subtitles.
It has a large, rich collection of movies and shows.
You can bookmark your favorite movies.
It supports Chromecast, Fire TV and Fire Stick.
A large collection of 4K movies.
OGYouTube
OGYouTube is a modded version of YouTube with many features that allow you to download your favorite movies. You can also use OGYouTube as a music player. The app allows you to stream your videos and music in the background while you use your device. The app has so many additional features that will make you wow. OGYouTube is based on the original YouTube app and the interface looks visually similar to the original app's. The only difference is that an inconspicuous download button was integrated into the user interface. After clicking the button you have the option to choose the format and quality of the video. The freeware supports the file formats 3GB, FLV, MP3 and MP4 as well as all quality levels from 140p to 1080p, which can also be selected during playback. Even multiple parallel downloads are no problem for the application.
The settings allow you to specify the location for the video and audio files separately or enable background playback. Videos in the app continue to play in the background even when the screen is turned off, which is extremely convenient when listening to music on YouTube and this way you save battery power.
Tea TV
Tea TV is a free movie app for android that gets a spot on this list. Don't get us wrong, the millions of downloads aren't the thing that this app took place here. Tea TV allows users to stream Hollywood movies as much as they like. It comes with a clean user interface which makes it perfect and easy to use. Also, this app can stream recent TV shows. The best part is that this app is entirely free, however, it comes with some ads.
Tea TV supports almost any device you can imagine, including all popular mobile devices, most smart TVs, streaming players, and game consoles, in addition to all regular web browsers. I tested the iPhone version of the Tea TV application and found the interface to be extremely easy to work with and the videos are nice and smooth. This free movie app is also available for Android. You do not have to log in to watch movies and TV shows, but the option is there if you need it.
Cinema Box
If you want to watch movies for free on Android and iPhone then this is the most popular app out there. This best free movie app for Android and iPhone allows you to watch Hollywood movies and TV shows on your phone. There are hundreds of movies, including new popular titles like John Wick: Chapter 3, Big Daddy, Avengers: Infinity War, Aquaman, Aladdin, Avengers: Endgame and many others available. New content is added every day. You will also find thousands of episodes of your favorite TV Shows. Download the free app to watch full movies & TV shows for Android from the Google Play Store. There are only a few other good free movie apps that are updated every day with new Hollywood movies and TV shows like Cinema Box.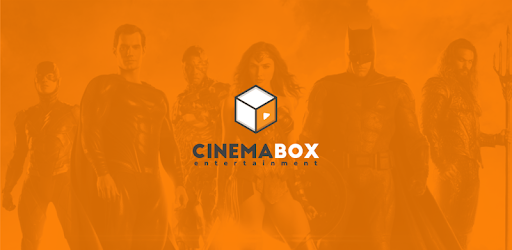 Bobby Movie Box
Bobby Movie Box is a good free movie app for Android users. The amazing part is that it does not play commercials that may be annoying for some movie fans. You will be surprised with all the available choices it offers, as many collections are regularly updated. Multiple movies can be watched in Full HD. The interface is very easy to understand, brilliant and really nice to interact with.
Mobdro
Mobdro is one of those free streaming apps that let you watch sports, news, movies and more. Basically, it highlights the links where you can watch the various contents. The quality of the streaming is excellent and we have not found any latency during the use of this application. If you are looking for a multi-purpose app, Mobdro is exactly what you need. Instead of spending a lot of money on your cable TV, you should consider downloading it to have a complete entertainment package at your disposal.
Mobdro offers compelling features even though the app is not that well-known. It's best for Android users as it's a quick and easy way to access movies. There are fewer restrictions on what you can see as it is not owned by major companies. Movie fans have plenty of options that they can stream and download movies without paying a penny. The popular content is available in HD. While Mobdro is not yet available on the Play Store, you can use it to watch free movies on your phone with the APK version. Mobdro key features include:
An option to view movies, sports, news and other shows on Android devices.
Option to search your favorite movies in categories.
Broadcasting videos to a larger screen.
Download for Android
FREECABLE TV: Popular Go-to App for Free Movies & TV

FREECABLE TV is one of the best free movie and TV apps as an alternative to cable TV, or when you're on-the-go. Whether you're looking for big Hollywood productions, your favorite TV series, currently airing shows and even local news and sports, FREECABLE TV offers it all. It is available on both iOS and Android devices, completely free.

FREECABLE TV has thousands of movies and TV shows in its database and new content is regularly updated. With no subscription required, you can search for movies and shows by genre or discover newly added entertainment on the main page. The app has no watch limitations so you can watch as much content as you want without paying a cent. With a user-friendly interface, you can easily start streaming for free your favorite TV shows online in high quality.

App is free to download on iOS and Android devices.

No subscription required, completely free to watch and no hidden costs or any kind of in-app purchases.

Over 2000+ on demand movies, 500+ TV shows, and 300+ TV channels.

Content is updated regularly with both recent releases and old classics.

Search for movies and shows in categories with a simple interface that is easy to use.

Watch news and sports, as well as other major events like Coachella, Super Bowl, New Years countdown live.

With a vast collection of content, FREECABLE TV features several genres such as comedy, drama, thriller, family, action and much more. It's the number 1 app on both the App Store and Play Store with over 5.4 million downloads worldwide. FREECABLE TV is a quick and easy way to access your favorite content, forever free.

Movie HD App
As the name suggests, this app is ideal for viewing HD content, either a movie or a TV Show. This app is compatible with both Android and iOS devices. However, it is necessary for the smartphone to be compatible with Chromecast to be able to cast to a TV. Once this application is installed on the mobile device, users have access to a large amount of quality content. Another advantage of this app is that it is completely free.
Movie HD App has good credentials as it was developed in collaboration with the creators of the Sky HD and HD Cinema app. Are you looking for a variety of free movies collection? Well, Movie HD offers a collection of free movies in a long list of genres. Movie HD is also compatible with iPhone. The app has more than twenty categories of movies to choose from. Movie HD App is one of the best Android apps for watching free movies online. Read more: Ringtone Apps for Android
[the_ad id="274″]
Movie HD App Features
The inventory of the app is pretty huge. Almost all the new and popular Hollywood movies are available in the app.
Moreover, the content is available in high resolution up to 720p and 1080p. The user interface of the app is clean and elegant. It is pretty easy to use the app. Movies and TV Shows are present as separate sections. There is a search bar available on the main screen of the application through which you can look for your favorite content directly.
Movie HD App is a lightweight application and it won't burden your Android smartphone at all. So, if you have any space-related problems, Movie HD App requires minimum space to install itself on your Android smartphone.
The application is completely free to use. There are no hidden costs or any kind of in-app purchases.
You don't require to register or sign-up to utilize the application. Movie HD App doesn't ask for your mobile number or email address to run. All you need to do is to install the application and launch it. You're not required to create an ID to use the application.
The latest app is not ad-free. There are ads in the app. The good thing is, they won't pop-up in between the content that you are watching.
As of now, users haven't reported any kind of buffering problems with the application. So, provided you have a good internet connection, you won't have to face any kind of buffering issues with Cinema APK.
So, these were the major features of Movie HD App. We're sure you will agree with us that these features are, indeed, great.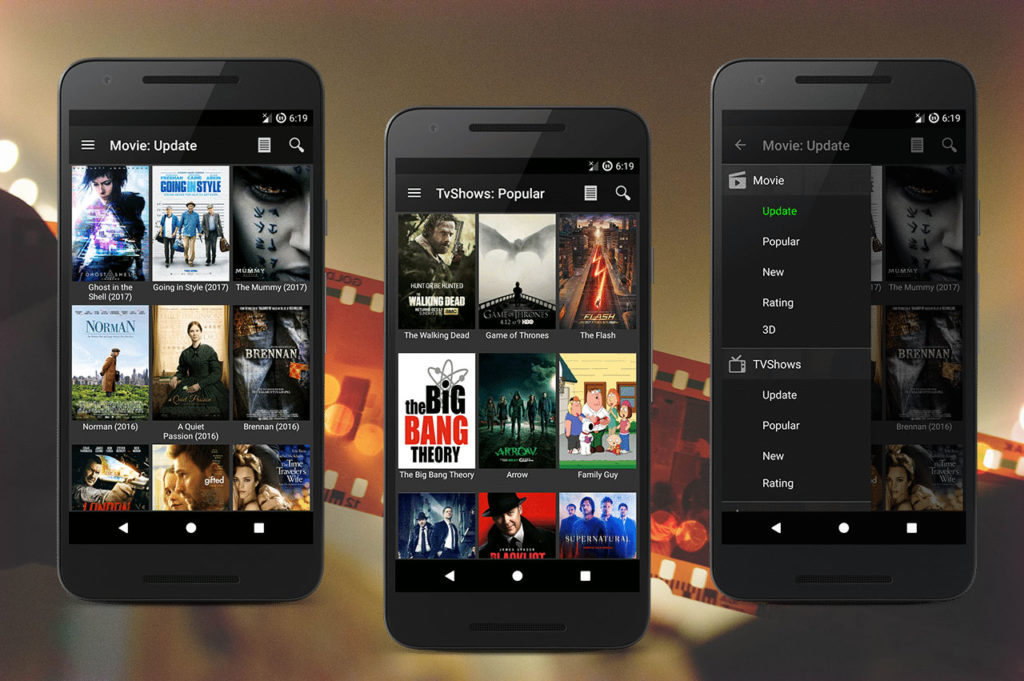 BIGSTAR Movies
BIGSTAR Movies is a great independent free movie app. If you are looking for Hollywood movies this app is not for you. BIGSTAR Movies is a free app to use, but it also offers paid plans for unlimited and non-public use. The app size is around 4 MB and is available on Google Play. Perhaps this app does not fully meet your expectations, but having something is still better than nothing. BIGSTAR only hosts publicly available movies.
It is a free movie app. Just download this free movie app for iPhone and Android. Streaming and downloading are free. BIGSTAR Movies includes several categories of movies, such as foreign movies and documentary movies. There are many movies that you can download and watch for free. This app provides you with lots of movies and TV Shows you are unlikely to find elsewhere. To be honest I really don't see many that are USA based, however, there are many from all over the world, some in English and some not. The ones not in English generally have subtitles. Many of them are little more than "B" rated movies or shows, but a few are really good if you take the time to search through them.
But if you are looking for a movie that has the same characteristics as a Hollywood one, but with a slightly different feel, BIGSTAR Movies & TV will not leave you disappointed. The application has been downloaded by more than 1 million users and has a large collection of quality movies that have managed to get various awards. You can immediately watch movies on this application for free, but if you want to watch more movies, you have to be a paid customer. The price is also quite cheap, with only $4.99 you can watch all the movies in this application for a whole month. It's different than any other free iPhone movie apps.
BIGSTAR Movies Features:
Searching for movies in free collections.
Discovering popular movies by genre.
Creating a movie playlist for future viewing.
The interface is easy to use and simple.
It has a huge collection of movies.
The only disadvantage is that BigStar Movies is not able to cast movies on a larger screen.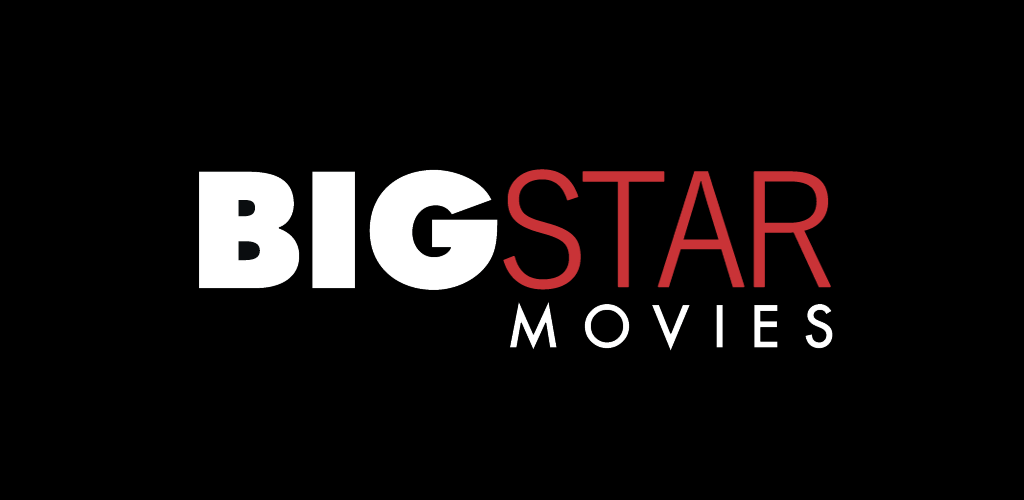 Popcornflix
Popcornflix is ​​another free movie app that lets you watch free movies away from your computer. Several movies alternate on the main page and you can watch movies by genre. Once in a genre section, you can sort the most viewed or newly added movies. You can also add movies to a queue. You don't have to sign in to watch. Popcornflix has free apps for iPhone, iPad, Android, BlackBerry, Xbox, and Samsung TV.
Popcornflix currently has more than 700 movies in its database. It's a new free movie app for Android that lets you watch movies and TV shows. Popcornflix regularly updates its movie database so you can watch the latest movies and download them for free on your Android phone. This app has no limitations, so you can watch as many movies as you want without paying a cent. Almost all types of movies are available. It has a simple navigation tool that lets you categorize movies by general topic, release date, and much other identifying information.
Popcornflix Features:
The video buffering experience is great.
There are some advertisements shown, but they're short.
The video quality is fascinating.
Movies are easy to find
Note: There is also the Popcornflix Kids app for Android and iOS users. Popcornflix Kids app is the same as Popcornflix, except that there are child-only movies.
Vudu Movies & TV
The twelfth app on the list of free movie apps for iPhone is Vudu. Unlike the previous 2 apps, Vudu requires users to have accounts in order to watch movies. Aside from the fact that they have a rent option, this app still takes place on this list because of many reasons. Since this collection is free movie apps for iPhone, this one is as well. You can watch tons of free movies in the section named "movies on us". Vudu offers users a 1080p quality which makes it amazing if you are looking only for HD movies. In addition, this app also has 4K support, Chromecast support, and fewer ads.
Vudu Features:
Many high-quality movies
Most movies are popular and well-known.
Movies can be filtered and sorted in several ways.
You can also buy and rent movies.
There are, however, some disadvantages like the fact that every Vudu movie cannot be watched for free and every free movie includes ads. Watching movies does not necessarily have to be expensive. Thanks to the apps available to us, we have the opportunity and the ability to watch a wide range of movies entirely for free.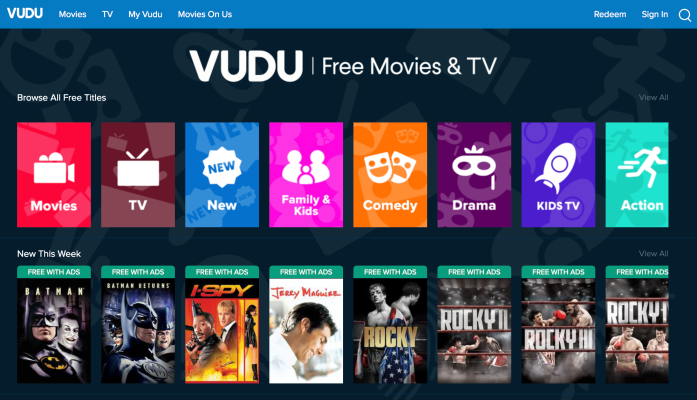 Yidio
The application is unique in that it acts as a kind of online content search engine. Yidio has a good navigation menu. With Yidio you can watch movies for free. This app offers many free movies on the spot. Yidio has a well-advanced search engine and good filters, which means you can find your favorite movies by actor and genre. With Yidio, you can request any movie you want, as it has a movie request option and will notify you when the movie is available in the Yidio app.
Yidio Features:
Simple user interface.
Universal search platform.
Free movies and TV Shows.
70+ search sources.
Not too many ads.
Different viewing options.
There is no need to switch apps in the app to find what you want to watch.
With the Yidio app, you can create a list of your favorite movies and TV shows. The app will notify you when the content you entered in your list becomes available.
You can filter content using parameters like MPAA rating, source, premier data, etc.
Yidio is a multi-category website that shows where to watch movies. One such category is specifically designed for free online movies. It's very easy to sort free movies on Yidio by ratings such as R, PG-13, and G, as well as by genre. Some examples of genres include Animation, Classics, Music, TV Movie, and Western. Some free and new movies that I noticed when I visited Yidio were Shazam, Dumbo and many more. Read: How to Download Videos on iPhone from Safari
Tubi
Another great free android movie app is Tubi. The app features watching movies in HD with the most popular Hollywood stars. Another thing that makes this app amazing is the dedication of the developers to the app. They add completely free HD movies and shows every week. Yes, you get new free TV shows and movies every week! Besides, this app has Chromecast support which means you can connect your smartphone with your TV and stream movies from Tubi to your TV. It's entirely free to use, as long as you don't mind a few ads. You can get the Tubi app in the Play Store and App Store for iPhones.
Tubi Features:
A large collection of movies and shows.
A large collection of Full HD movies.
You can download movies.
The collections are updated regularly.
To improve the service, adjustments are made daily.
Every time you choose a movie, Tubi TV will display a complete picture of the release date, duration, rating, and genre. The Tubi application looks almost identical to the desktop website, but it's optimized so well for mobile that it's super easy to use.
SnagFilms
With a vast collection of movies, SnagFilms is considered as one of the top free movie apps for iPhone. Coming with over 5,000 movies in their library this app surely deserves a place in the list of the best free movie apps for iPhone. It features several genres available such as comedy, drama, thriller, cartoons and much more. Also, you can add movies to the queue if you don't like bothering playing one after another. As we've mentioned SnagFilms is free to download.
The SnagFilms free movie app is available on most major devices, is easy to use, and lets you share movies through social media. In the iPhone app, you can go through genres into section categories in popular recently added as well as other parts of movies on the main page. Download the SnagFilms App for your device take some time to learn more about what you can get with SnagFilms.
This app has at least a thousand movies ranging from Hollywood, Korean, English, African, and Spanish movies. SnagFilms is a leader in free movie apps in Asian countries. They have different categories ranging from horror to romance and teen movies. This app is available in the Google Play store. The application is also not limited to just your phone, you can watch movies on a tablet or vast it via Chromecast to a larger screen. SnagFilms has free apps for iPhone, iPad, Android, Chromecast, Windows 8, Amazon Kindle, PlayStation 4, Xbox, and Panasonic.