Buying a good quality gaming laptop is never easy as there is a plethora of options available in the market. From HP's Omen to Dell's Alienware, you can go for any of them. However, if you are looking for a high-end gaming laptop with a ton of the latest features then Asus' ROG series is unbeaten. That said, today in this ASUS ROG GL551JW-WH71(WX) review, we will be shedding some light at the features, performance and many more of this amazing laptop. So, without any further ado, let's hop into the ASUS ROG GL551JW-WH71(WX) review: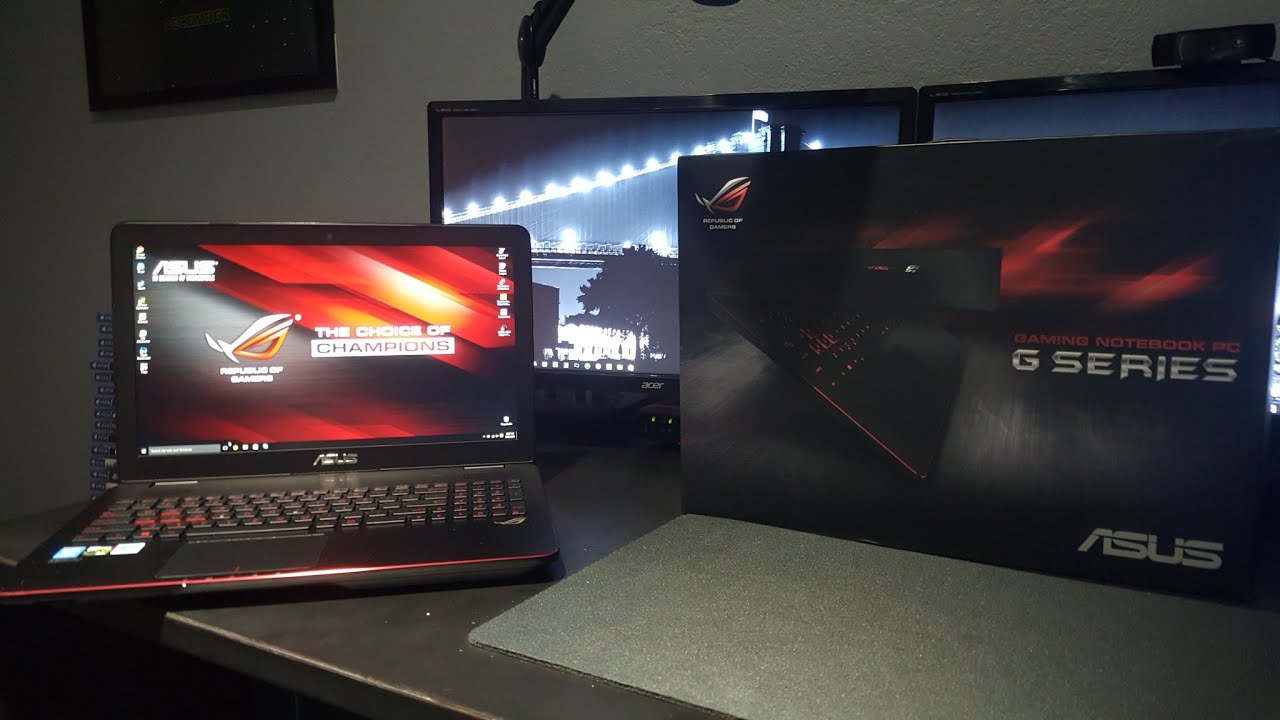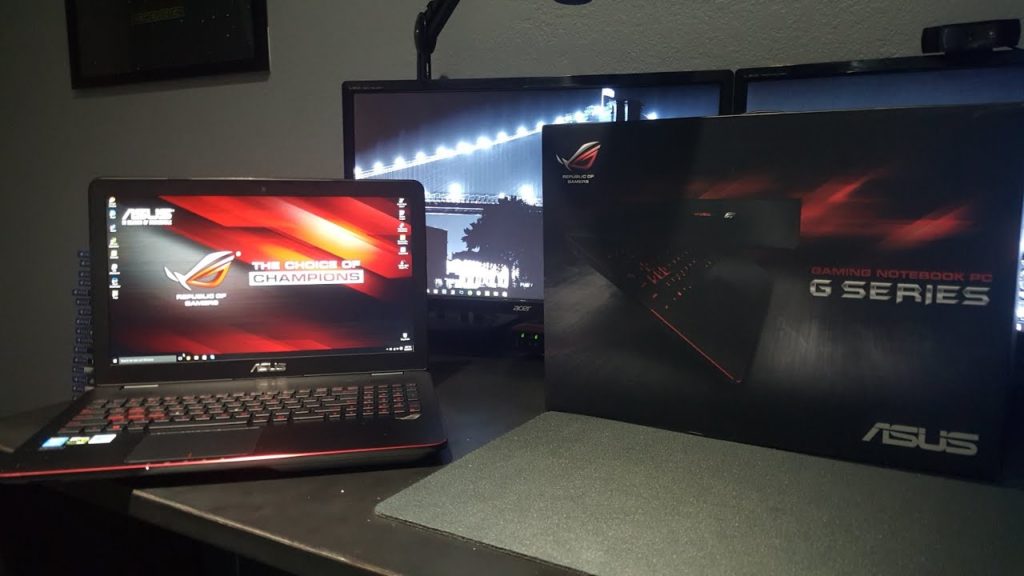 Factors to Consider Before Buying a Gaming Laptop
GPU
It is no new news that a good GPU is the heart & soul of a gaming laptop. There are three main categories in the world of gaming i.e., entry-level gaming, and mainstream gaming and high-end gaming To ensure that you choose the perfect GPU for yourself, you need to know in which category of gaming you fall in. Also, keep in mind that the GPU in a gaming laptop can't be changed down the line which makes choosing the right GPU for your laptop even more crucial.
Display
Having a top-notch display on a laptop is as important as having a good quality GPU. Usually, all high-end gaming laptops sport a 15 or 17-inch display which is perfect for most of the games. Furthermore, the resolution plays a huge role too, as you can buy from 1920 x 1080 display and above to having a superb gaming experience. Also, consider the refresh rate of the display too, 60 Hz refresh rate will do more than enough for you. But nowadays, you can find devices with 90 Hz or even 120 Hz refresh rates too. Lastly, to avoid excessive battery drainage, never go for touch screen laptops.
Keyboard
An impressive keyboard is a necessity in a gaming laptop. Some of the major things to look for in a stunning keyboard are actuation, key travel, and back lighting. Actuation refers to the force required to press down the key, usually 65-70 grams, which is excellent. Moreover, the key travel is the distance that the key is pressed down the keyboard, ideally, it should be 1.5 mm. However, if a laptop is offering you 2 mm of key travel then it is out of the world. Lastly, No one hates some fancy back lighting on their keyboard, right?
ASUS ROG GL551JW-WH71(WX) Review
Starting things off with the design and display of the ASUS ROG GL551JW-WH71(WX), it sports an impressive 15.6 inches full HD display with a 1920 x 1080 resolution. You can rely on this laptop to play games at full HD 1080p resolution without breaking any sweat. Moreover, watching movies at the top of the shelf display quality is well within the reach of this laptop.
Coming to the design of this device, it flaunts a unique passive cooling design. This design enables the laptop to utilize the Asus' thermal solution and optimize the temperature for longer usage without any issues. This thermal solution by Asus also helps in providing maximum stability during long gaming sessions.
Performance and GPU
Under the hood of ASUS ROG GL551JW-WH71(WX), there is a 4th gen Intel Core i7-4720HQ 2.6Ghz of the 64-bit processor, 8GB of RAM and 1TB of internal storage. A 2GB DDR5 NVIDIA GeForce GTX 960M is behind the amazing performance of this laptop. You can easily run high-end games such as Need for Speed Most Wanted (latest version), Call of Duty: Black Ops, Forza Horizon 3 and many more. If you want out of the world gaming experience, you can use Intel's Hyper-Threading technology to push the graphics to 8 virtual cores.
Furthermore, the Optimus technology allows the laptop to choose from Intel integrated graphics or NVIDIA chipset for smoother and better performance. You can also upgrade your laptop's RAM up to 16GB of LDDR3 RAM which will improve your laptop even more.
Additional Features
So, far in our ASUS ROG GL551JW-WH71(WX) review, we have discussed some of the major features we find in this Asus laptop. Even then there are some extra features that add more value to this laptop. And helps it get the edge over its competitors.
A 5200mAh battery powers the ASUS ROG GL551JW-WH71(WX) which is a bummer in this price range. However, low battery life is nothing new in gaming laptops, so, don't get over hopes too high in terms of battery life. Lastly, the laptop runs on Windows 10 Home OS which is not bad but the company could have gone for the professional version of the same. As Windows 10 Home is basically of no use for any other purpose then gaming.
Frequently Asked Questions
What is the best Asus laptop for gaming?
As we said earlier in our ASUS ROG GL551JW-WH71(WX) review, this laptop is arguably one of the best gaming laptops in the market. For some, this might even be the "BEST" laptop for gaming. The reason being, there is a good GPU with incredible RAM and a superb display to go with it.
Is Asus laptop good for gaming?
Yes, Asus laptops are extremely good for all sorts of gaming such as entry-level gaming, mainstream gaming or high-end gaming. That said, make sure you don't go over budget with the laptop as if you are a gamer then you probably need to spend some extra cash on the setup too. Related: HP Omen 870-224 Review
How much RAM do I need for gaming?
Honestly speaking, this is a matter of personal choice regarding your needs. However, if we are talking about the minimum requirements for a good gaming experience then you should at least have an 8GB LDDR3 RAM to enjoy a smooth gaming experience.
Final Verdict: Is This Product Worth Buying?
That wraps up our ASUS ROG GL551JW-WH71(WX) review, we hope now you know everything about this laptop. Also, if you are considering buying a good gaming laptop in the near future then this is the choice for you. In the end, we would like to add that, do thorough research about the said product and consider both offline and online sellers to compare the price tag.