Bluetooth headsets are available in abundance on the market. But getting the best for you can be quite a challenge. Truck drivers in particular have a hard time finding the right model for them. This is because the main use of the Bluetooth headset for truck drivers is not music, but the ability to talk on the phone while on the go. Having this in mind, we decided to compile a list of factors to help you choose the best Bluetooth headset for truckers, as well as offer several such models.
How to Choose Bluetooth Headset for Truckers
Have you used your phone in hands-free mode? If you are, you know … it doesn't work that well. Ambient noise is deadly, and your microphone often picks up any unwanted sounds, even if you're in a quiet home office. Try talking to a speaker in a café or a noisy truck – it will be the noise equivalent of World War III.
The answer to these problems is simple – Bluetooth headsets. These little beauties will allow you to speak freely with superb sound. And the latest models offer significant battery life at very affordable prices. But how to choose the best Bluetooth headset for driving? Here's what we think you should pay attention to.
Design
The design of the handset is essential for its comfortable use. Examine its shape carefully, consider whether it would standstill on the ear and whether it would be a problem to wear it with glasses. If possible, try it to see if it fits well. Even if you order online, good models with the right design are immediately noticeable.
Try different designs. Ear hook or plug? It's hard to know how you will feel with different types of headphones unless you try both types. If you wear glasses, you should keep in mind that the hook-type headset can be a real nuisance, as the glasses and the headset will compete for the same space.
If you are the type of person who talks often, but not very long on your mobile phone, it is good to think about a headset without a hook, and which goes directly into the ear. On the other hand, if the headset needs to remain attached to the ear for an extended period, it would be better to use a hook type. When choosing the best Bluetooth headset for truckers, the design is more important, because it depends on how tightly the headphone will fit the ear.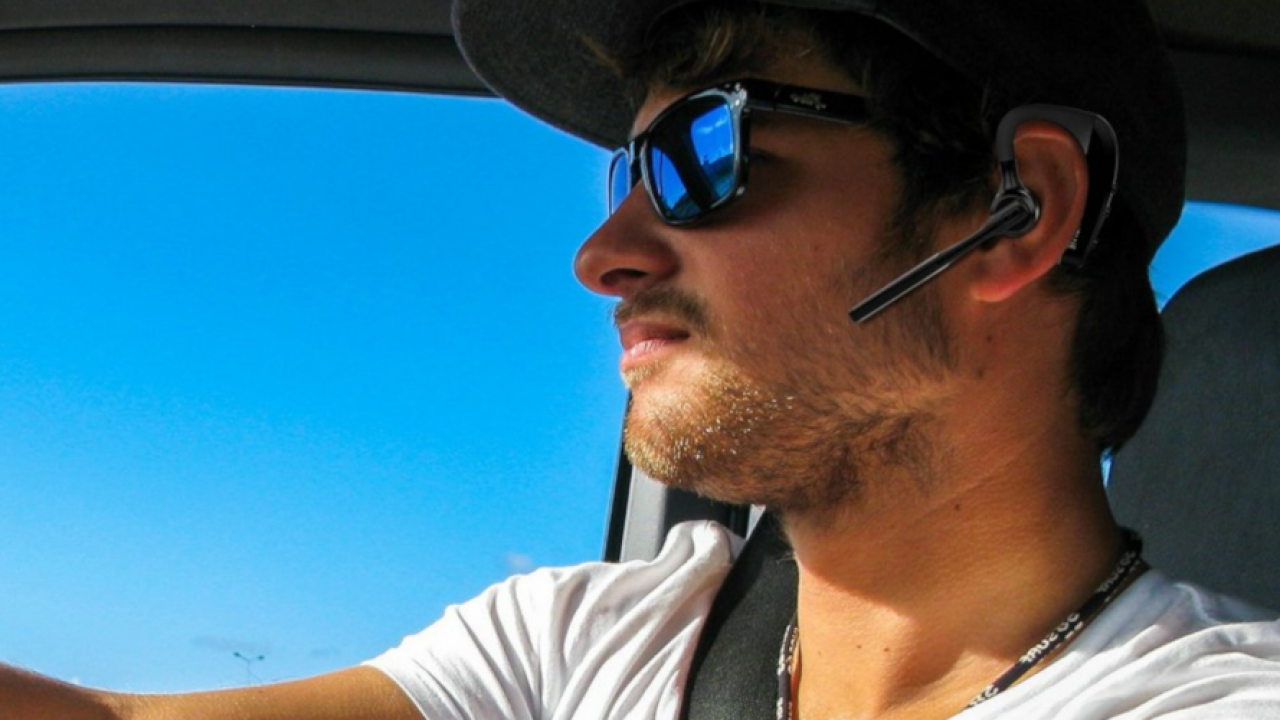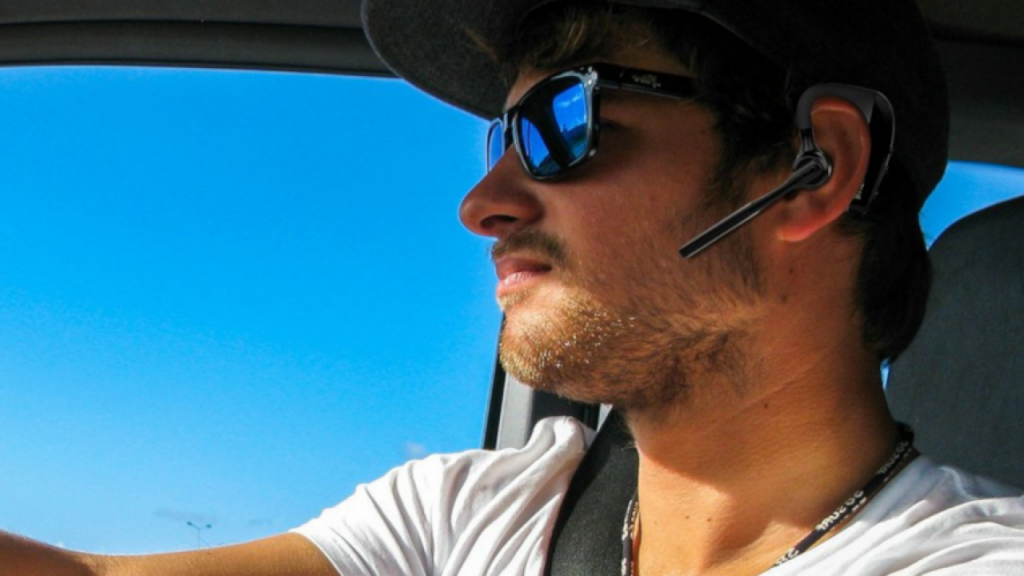 Sound quality
A trucker Bluetooth headset must offer crystal clear sound quality and a high-quality microphone. After all, it is through it that the driver will conduct most of his conversations and it must run smoothly. It is good for the handset to have two or three microphones and technology that reduces side noise.
In case you talk on your mobile phone often from a car, truck, public transport, or in another potentially noisy environment, you should look for a handset with a good reputation for noise cancellation technology. An alternative to the Bluetooth headset for frequent use on the go can be the Bluetooth trucker headset, which is a speaker for your mobile phone.
Battery life
One of the main features you need to pay attention to before choosing your Bluetooth headset is its battery life. If you talk almost all day, it is certainly good to buy one that lasts at least 8 hours in talk mode. This way you will be able to have your conversations within the standard working day.
Note that wireless headphones require their power supply. It can be in the form of a built-in rechargeable battery or standard disposable batteries. The most common trucker Bluetooth headset has a battery life of about 8-12 hours. Some expensive models offer a battery that lasts up to 40 hours of working time. Remember, however, that battery life is related to the way you speak.
Range of work
After connecting a Bluetooth headset and a mobile phone, they do not need direct visibility to work properly and maintain a connection with each other. However, depending on the range of the handset, you may not be able to move too far.
You can very easily determine the operating range of the handset just by looking at the classification. With Bluetooth Class 2, you are limited to a working range of roughly 10 meters. Most headphones today belong to this group. Bluetooth Class 1 headphones offer a fairly extended operating range of up to 100 meters. Models supporting this range are far less common than those in class 2.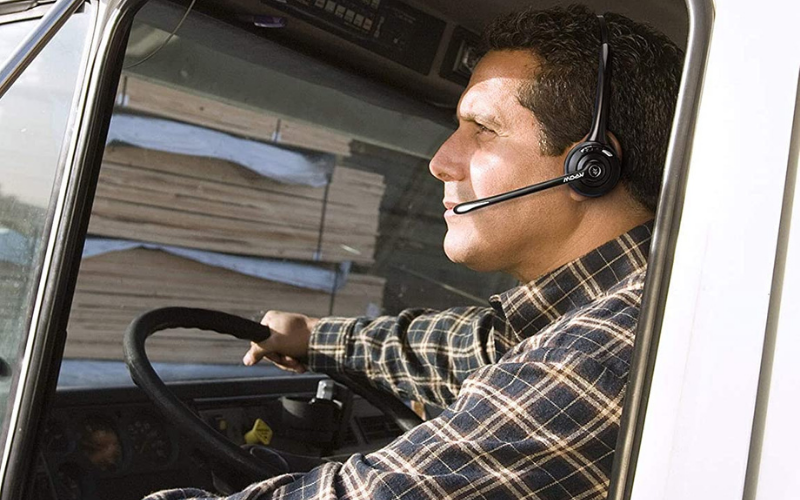 Profiles
The Bluetooth profile is a set of features and specifications that define the standard capabilities of Bluetooth devices. When you want the best Bluetooth headset for truckers it is good to look for two common profiles.
The first one is the Headset Profile(HSP). With it, you can talk on the phone through the handset and you can perform basic functions such as receiving incoming calls, closing, and adjusting the volume. A Hands-Free Profile(HFP) allows you to make calls and manage your phone. For example, you can redial the last number dialed, control call waiting, and dial with voice commands.
Price
As with everything else, the price is decisive here. The quality you will receive depends on how much money you are willing to spend on this purchase. Prices range from $ 10 to over $ 100. If you do not talk so often, you can easily get a cheaper option that can fully meet your needs. If you will use the handset most of the time for business calls, we recommend that you choose a more expensive and high-quality device.
Best Bluetooth Headset for Truckers Review
Undoubtedly, Bluetooth technology greatly facilitates our daily use of smart devices. And for truckers, it provides a great opportunity to take calls without having to take the phone out of his pocket or bag, without having to hold it in his hand to talk calmly. That is why we have selected our suggestions for the best Bluetooth headset for driving especially for them.
BlueParrott S450-XT
BlueParrott headphones maintain the maximum level of sound insulation, even in extremely expansive environments. They can provide excellent performance. The brand is well known in North America, where more than 3 million professionals, including 60% of commercial vehicle drivers, use these headphones. It is therefore not surprising that they occupy a top place in our ranking of the best Bluetooth headsets for truckers.
Featuring a slightly more voluminous design, the BlueParrott is not the conventional mono Bluetooth headset. What may be desired in size, however, pales in comparison to the sound quality. These headphones also have a noise-canceling function, which is a huge advantage for truck drivers, as they are often surrounded by a lot of noise. An additional plus is that BlueParrott effectively combines the noise reduction function with a comfortable design and durability.
Another advantage of the S450-XT is the presence of NFC for a one-touch connection. Besides, this headset has a special mobile application for Android to make it easier to control the headphones. The headphones can last more than 24 hours on a single charge, which is probably the most attractive feature of this product.
Plantronics Voyager 104
Those who are well acquainted with electronics know Plantronics and the products it offers. The company offers the best headphones at a reasonable price. The Plantronics VOYAGER 104 comes with all the necessary features such as noise reduction, superb audio, and intelligent design.
This is one of those headphones that you won't even know are in your ear, thanks to the lightweight materials used to make it. Keep in mind that user reviews for Voyager are also quite favorable, which can be expected with a product of this caliber. According to these estimates, the sound is excellent at about 95% of the time, which is the best you can get from a wireless headset like this.
Plantronics will offer you the highest level of quality and easy connection to your phone. The headphones are ideal for truck drivers, but they can also withstand the daily accidents we all face – protection against rain, sweat, and coffee spills, etc. Voyager can separate your voice from up to 80 Db of background noise and even automatically answer calls. The headset supports SoundGuard technology, which equalizes the sound. The interlocutor will hear you no worse than you, thanks to a three-channel microphone that suppresses noise and echo. Additional advantages of the phone headset are the range of up to 20 meters and the very fast charging, which takes no more than 2 and a half hours.
Stellar Electronic Pluto
Stellar headphones are designed specifically for those who want a comfortable and long-lasting addition to their style. The lightweight and thin pad is designed to provide the best wearing stability. They have exceptional durability – more than 60 hours of active use!
The Pluto model is high class and gives amazing opportunities to use it on any Android and iOS phones and tablets and in general all devices that have Bluetooth. It has an extremely easy and functional application. It can be used both as a headset for listening to music and for making phone calls. And the quality of the sound provided will amaze you – 99% of ambient noise will be eliminated thanks to Stellar technology.
When it comes to the best Bluetooth headsets, the look and feel are always essential. With Stellar Pluto you will get a compact, beautiful, and very light design with minimal strain on the ears. The ergonomic design keeps the headphones well attached to the ears and prevents them from falling while playing sports, moving, driving, or talking.
Blue Tiger Elite Premium
Blue Tiger Premium is a wireless Bluetooth headset that comes with a microphone and built-in sound and signal control. In terms of price-quality, you get stylish headphones with wide pillows and a nice pad. The pleasant and soft design covers the ears and makes noise around you in the best possible way. The leather pad can simulate the texture of human skin and provide the first-class comfort. This way the headphones fit perfectly and retain their excellent durability for a long time.
Just as powerful as the battery, for which the manufacturer promises up to 34 hours of durability in operation. Use this Bluetooth 4.0 headset to hear GPS instructions, receive calls, or play your favorite songs. The connection with a smart phone, tablet, a laptop is also fast and stable.
Blue Tiger relies on quality construction and long life to enjoy the clear sound without unexpected problems. The material is light and fits perfectly on the ears. The construction is extremely stable, and the microphone transmits your voice quite clearly. Anyone who uses them will appreciate the powerful and deep audio provided by the hi-fi performance speaker and technology.
RoadKing RKING930
It is no coincidence that Road King headphones are on the list of the best Bluetooth headsets for truckers. They have a soft and comfortable pillow that protects your ears. This ensures the high durability and adaptability of the headphones. The ergonomic design adapts perfectly to the part of the head and promises high stability. The microphone has a high resolution that takes your hands-free feeling to a new level.
When connected to most Bluetooth devices, a good stable connection is observed. The range reaches up to 20 meters. If you fully charge the headset, you will benefit from 25 hours of listening to music or talking. Thanks to the noise reduction, there is no need to increase the volume and you can safely ignore the surrounding noise. Their price is higher, but you get perfectly tuned acoustics and a really wide sound range.
These are extremely popular headphones that are also an example of convenience and advanced technology in unprecedented synchrony. Connecting them to smart phones, tablets and other devices is almost instantaneous and extremely easy. The built-in chip provides a seamless connection and the highest quality sound possible while storing the battery.
Frequently Asked Questions
What Bluetooth headset has the longest range?
With most headphones when connected to a smart phone or computer, you can safely move about 10 meters away from the source without losing connection. If the headset uses the newer Bluetooth 4.0 and 5.0 wireless standards, then you can expect a significantly wider range.
The models of companies such as Blue Parrott, Plantronics, RoadKing are among the best and can provide you with a seamless connection of over 20 meters.
What is the best noise-canceling Bluetooth headset?
In recent years, many models of wireless headphones have acquired active noise reduction. This is a very sophisticated technology that uses microphones to analyze the noise around you and then reproduces the opposite frequencies with the idea of ​​muting them and not hearing them.
Blue Tiger, Stellar, and Plantronics have achieved the best results so far in this respect, with their devices achieving up to 99% external noise reduction.
Conclusion
Thanks to the development of wireless technology in recent years and its mass penetration in the field of audio, you can now find headphones that will be permanently connected to your mobile device and will sound as good as a wired model.
Manufacturers of wireless headphones try to take into account all the nuances so that people can use this device with pleasure. And what type of Bluetooth headset you choose – original, cool, or one of the new products, or the most expensive one, depends only on your preferences and needs. However, if you spend most of your time behind the steering wheel, bet on the comfort, durability, and safety which are quite guaranteed by our offers for the best Bluetooth headset for truckers.