You may have a subscription to a decent internet plan and a killer PC rig, but all that isn't enough to enjoy a high-speed and stable internet connection. As a gamer, you can spend a lot of money on graphics, PC hardware, software and so on but without reliable internet, you would really miss the fun. That's why the best modem for gaming would take the experience to another level.
Factors to Consider While Buying Gaming Modem
Online gaming and HD streaming require a fast, consistent, and reliable internet connection for uninterrupted fun. Your ISP may be offering impressive internet speeds but you will need a modem to take full advantage of that. Here are a few things to consider when buying a Modem. 
Compatibility
This is one of the first things to check for your newly bought modem is that it isn't incompatible with the major cable providers such as Xfinity, Spectrum, AT&T, Verizon, and COX. Also, if you pre-own a router, make sure that the modem would also be compatible with the router.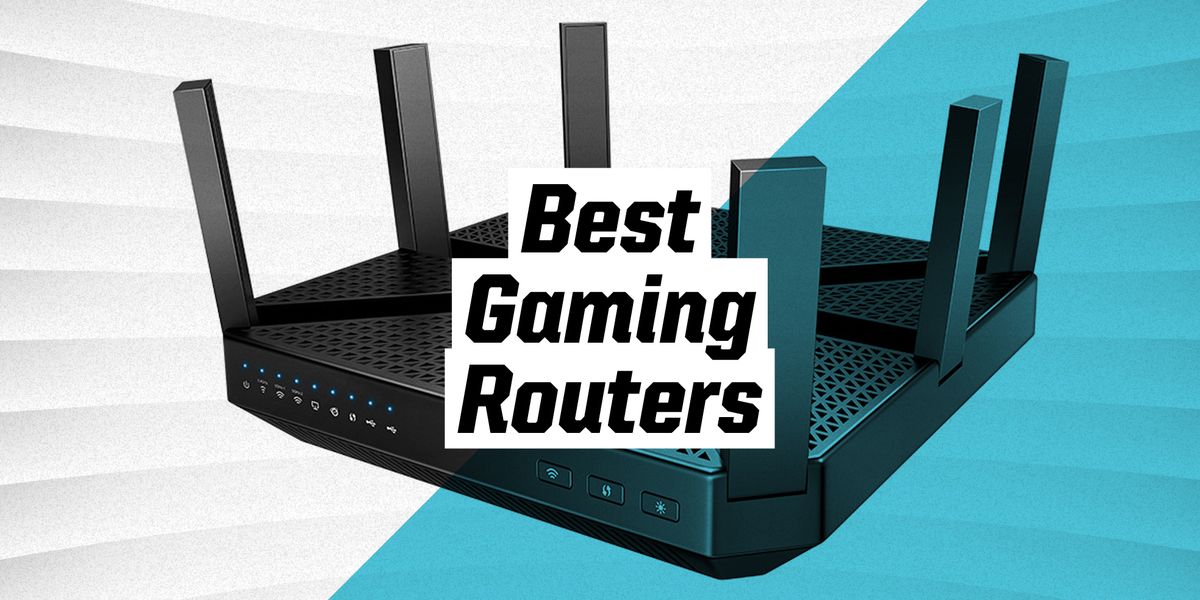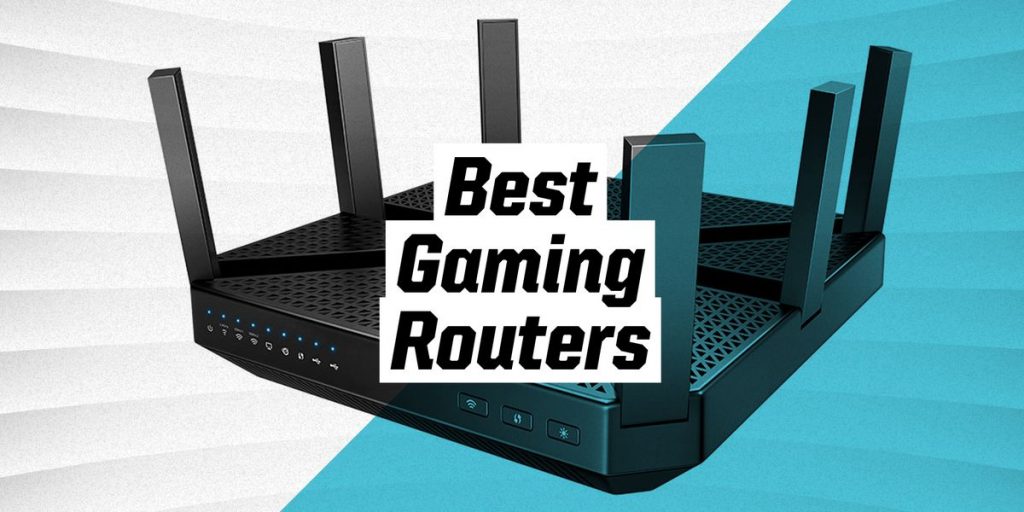 Max speed
This is the highest speed you can get with a modem. Your internet provider can commit an even higher value, but the max speed for a modem will limit this value. The higher the max-speed for a modem the better speed you can access. Even with the best budget gaming router, buyers should aim for at least 2 Gbps speed. 
Connectivity options
The total number of ethernet ports in a modem is important when choosing a modem because these ports are needed for wired connection of devices like router, printer, gaming console, smart TV, etc. Multiple Ethernet ports could also bond to allow speeds higher than 1 Gbps.
Best Modems for Gaming Review
NETGREAR Nighthawk CM1200
This modem could solve the problem for a wide number of gamers who have no access to hi-speed internet. Your current modem may not be able to handle the high-speed internet provided by your telephone service. NETGEAR CM1200, however, can handle up to 2 gigabits speed. 
Compatibility with cable providers is another thing you should look for when searching for the best modem for gaming. If it doesn't support your internet service provider then that could be problematic. CM1200 is compatible with all the major providers like Spectrum, COX, Xfinity by Comcast, etc. 
Also, it's incredibly easy to setup. You will need to plug-in your coax cable into the modem. Connect Ethernet cable, the router, and you are ready to go.
Gamers prefer this modem for its hi-speed internet and great support for most of the major internet providers. Installing and activating the modem is really easy. After plugging it, just call Xfinity and share the serial number and MAC address provided on the unit. 
NETGEAR ORBI AC2200
This product works as both a cable modem and a WiFi router. The reason why it's listed as the best modem for gaming is that it offers impressive speed even at a coverage range of 4000 square feet. This modem-router combo is suitable for internet plans offering a speed of up to 2.2 Gbps. 
You won't experience the dead zones due to its huge coverage range. Also, the 4 Ethernet ports and 2 satellite ports let you connect your smart TV and gaming consoles through a wired connection. You can connect multiple devices simultaneously without a drop in internet speed. You will notice an instant speed upgrade once you set up this device. 
This model can be synced to the Orbi app to create a guest network, run speed tests, and access parental controls.
A major reason for buying this model is that the 2 in 1 (modem + wifi) setup saves much of your space. It just takes one device to get internet to your house and create WiFi internet access for all your phones and computers up to 4000 Sqft. The WiFi range is more than adequate, but if you wish you can increase the coverage by adding more Orbi satellites.
NETGEAR C7800
This NETGEAR device works both as a modem and a router to provide 3000 square feet of WiFi coverage across your house. It offers quite high speed for a budget modem router. It's suitable for cable provider plans for up to 2 Gbps speed.  The compatibility will not be an issue if you use cable providers like Xfinity by Comcast or COX.
If you have had bad experiences with security in the past, NETGEAR C7800 should make more sense to you. It supports WEP and WPA/WPA2 security protocols so you can enjoy a secure wireless connection. Parental control is also available with this router.
Also, if you prefer a wired connection for your printer, storage device, or gaming consoles, this device has 4 Gigabit Ethernet ports and 2 USB 3.0 ports for the purpose. You can enjoy fast wired connections with this router. Your hunt for the best budget gaming router would probably end with this product.
ARRIS SURFboard SB8200
This modem uses DOCSIS 3.1 technology and therefore easily meets today's demands for high-speed internet. You can stream 4k ultra HD videos or play online games without experienced lags. Also, it offers a stable internet connection by means of link aggregation using its two 1-Gigabit Ethernet ports. 
This modem does not include a router but is compatible with most third-party router devices. It's also supported by major cable internet providers like Spectrum, Cox, Xfinity, etc. Setup is so simple that it doesn't feel too technically complicated. Once you attach the three cables; power, Ethernet, coaxial, you can contact your ISP to activate it. 
It can be a cost-effective solution for gamers who were currently paying equipment rental fee to their cable providers. Also, if you have a hi-speed internet plan active, this new modem would let you enjoy much higher speeds then what you had previously access to. 
Motorola MB8600 
This is a modem-only device that is designed for faster internet with low-latency and hi-security. The built-in DOCSIS 3.1 really seems to make uploading and downloading faster and seamless. It has 4 ports so ports can be bonded to allow for speeds greater than 1 Gbps.  
This device is supported by all the major cable service providers like Comcast, Cox, CableOne, etc. Also, this will pair with any WiFi router easily. This modem is preferred by gamers for its stable internet and interrupted high-speed. This device also has advanced security features to prevent denial-of-service attacks. Its Ethernet port allows connection with devices like a router, Windows or Mac computer, gamer stations, and HDTV. 
Frequently Asked Questions
Do gaming modems make any difference?
Yes, they do. There are several reasons for that. A stable internet connection is a basic necessity for online gaming. Besides that, a gaming modem can handle more connection, reduce latency. Also, a gaming router has a more potent CPU and higher RAM.
You may also need a gaming modem to take full benefit of your hi-speed internet plan. Your current modem may be unable to get you higher speeds. Gaming modems allow you access up to 2 Gbps speeds.
Is the modem router combo good for gamers?
What's more important is that both modem and router are able to handle high-speed internet and can provide stable internet to the devices. A router is responsible for maintaining high speeds across your entire house and allowing multiple devices to access the internet without a drop in speed.
So, it does help if modem and router functionalities are integrated into a single device. However, that's not necessary if you can find separate devices that work well together and keep the internet stable.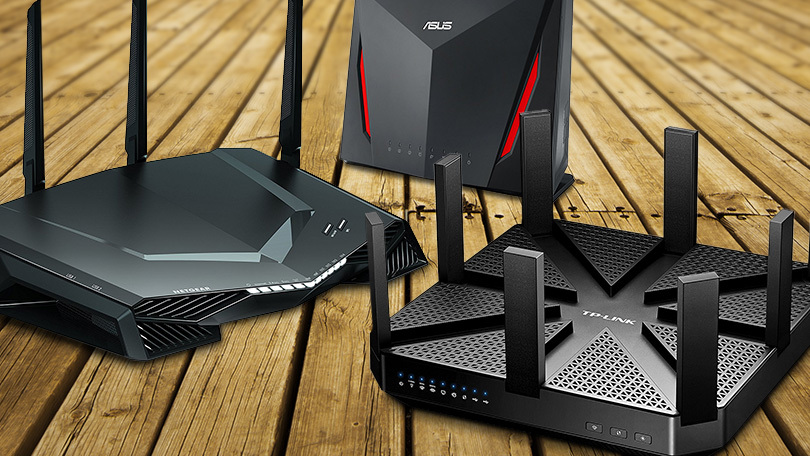 Does a gaming modem increase your internet speed?
It can boost your internet speed relative to what you previously had access to. A lot of users complain that they are not getting the speed that they should according to their internet plan. This is because not all modems are equipped to handle hi-speeds. The gaming modems are built to allow high-speed internet connection to the users.
Some of these modems have multiple Ethernet ports that can be bonded to boost internet speed. But you need to have a hi-speed internet plan to get access to faster internet.
What kinds of modems are ideal for gaming?
Modems that use DOCSIS 3.1 technology are suitable for online gaming or HD streaming. Also, most gaming modems have multiple Ethernet ports that can bond in order to provide internet speeds higher than 1 Gbps. If a modem device also functions as a router, it should be able to handle multiple devices without reducing the speed.
A consistent internet speed and stable connection are very important for a smooth gaming experience.
What is the best gaming router for PS4?
You can find the best modem for gaming which also has the router functionalities in the device. NETGEAR C7800 and NETGEAR ORBI AC2200 are some pretty good modem routers that allow for impressive internet speeds and have a very good coverage range as well.
Conclusion
Your current modem installed by your cable service providers may be unable to offer the hi-speed and stability to enjoy online gaming or video conferencing. Faster internet with an uninterrupted connection is the need today for all game lovers. A gaming modem can solve a lot of the issues and also save a few bucks. 
If you are being charged for using your current modem provided by cable services, you can get your own and stop paying the monthly rental. So, it serves multiple purposes. It saves you what you are paying as modem rent, and also lets you enjoy a seamless internet connection at very high speeds. 
Investing in the best modem for gaming really makes sense if you are into online gaming or video streaming. But make sure that the modem device is compatible with your current internet service provider and would also connect with your router. Our list consists of modems that use the latest technology and are compatible with most other devices and cable service providers.