Since the PS4 was released back in 2013, thousands and thousands of games were developed for it. Even though we are getting closer to the release of next gaming consoles, there are many people who are still looking forward to playing games on their PS4 console. As we mentioned earlier, thousands of games were developed since the PS4 was released. So that means 2020 won't be spared of getting brand new games. If you are looking to buy a new game for your PS4, but don't know what games will be available soon, you've come to the right place.
If you are looking for new PS4 games that will be released in 2020, you need to read this. Moreover, in this article, we are going to talk about some of the best upcoming PS4 games in 2020. That being said, let's take a closer look at some of the top upcoming PS4 games.
Best Upcoming PS4 Games in 2020
Resident Evil 3
Coming from the well-known developer, Capcom, Resident Evil 3 is another survival horror video game. It was officially announced that the game will be released on April 3, 2020. Moreover, this game is a remake of the current game, Resident Evil 3: Nemesis.
In addition to the single-player mode, this game also offers an online multiplayer mode. Unlike the original game, the remake features TPS gameplay which is comparable to the Resident Evil 2 Remake.
The online multiplayer mode creates a team of 4 players that play versus a "mastermind" that can make different hazards, traps, etc. The story takes place back in 1998 where players play an ex-police officer and try to escape Raccoon City while there is a zombie apocalypse going. While it's released for PS4, Resident Evil 3 will also be available for Windows and Xbox One.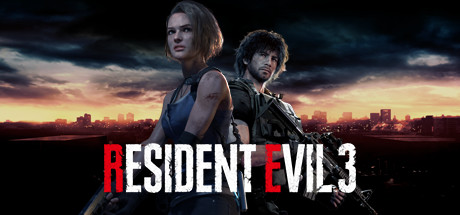 The Last of Us 2
If you are looking for an exciting action-adventure video game, The Last of Us Part 2 is the game you are looking for. It's no wonder how this game came to the list of the best upcoming PS4 games in 2020. Developed by no other than Naughty Dog and published by Sony, this game is promising a lot.
The story takes place 5 years after The Last of Us events. In addition to being an action-adventure oriented game, The Last of Us 2 carries some survival horror elements.  Just like Resident Evil 3, this game is also played from a Third Person Shooter perspective.
In the game, players have access to improvised weapons, firearms, and stealth in order to defend from cannibalistic monsters and hostile humans. The game is set to be released on May 29, 2020, and will be available only for PS4.
Marvel's Avengers
Another new ps4 game action-adventure oriented game is the Marvel's Avengers. It's an upcoming game that is being developed by Eidos Montreal and Crystal Dynamics. The game will be officially released on September 4, 2020, and will be published by Square Enix.
As the title suggests, the game will be based on the Avengers team from the Marvel Comics. Moreover, Marvel's Avengers can be played in both, a single-player mode and online with a team of 4 people. Every player will be able to get free updates that will contain new characters and regions.
Characters that can be played in the game include Bruce Banner – Hulk, Tony Stark – Iron Man, Steve Rogers – Captain America, Natasha Romanova – Black Widow, Kamala Khan / Ms. Marvel, and Thor. Thanks to the awesome movies, it's surely an upcoming PS4 game to get excited for!
Cyberpunk 2077
Cyberpunk is an RPG that is both created and published by CD Projekt. The game will be released for several gaming platforms such as Windows, Stadia, Xbox One and of course, the PS4. Unlike some of the previous games, this one is played in a FPS perspective. Players take the role of a customizable mercenary V and gain skills in machinery and hacking. In addition, all players get access to many different weapons.
This game will carry the REDengine 4 game engine. It is noted that more than 500 people are working on this game. That number exceeds the number of people who were working on the latest project, The Witcher 3: Wild Hunt. Cyberpunk 2077 can be played in both single-player and multiplayer mode. Cyberpunk 2077 is set to be released on 17 September 2020.
Ghost of Tsushima
Ghost of Tsushima is one of the best upcoming PS4 games in 2020. Why is that? It's an action-adventure video game that will feature an open world for players. This game is played from a TP-perspective and it features an open world that can be explored.
All players can go from one place to another by riding a horse. Moreover, players can take part in a direct clash with enemies. The scenes are set back in 1274 on Tsushima Island. Ghost of Tsushima is built around one of the last samurai while it was the first Mongol invasion of Japan. The main protagonist in the game is Jin Sakai who was trained as a samurai.
It is developed by Sucker Punch Productions and will be published by no other than, Sony Interactive Entertainment. The game was officially announced that will be released on June 26, 2020, exclusively for PS4.
Conclusion
Now we have shared a list of the 5 best upcoming PS4 Games in 2020. Please note that this list is not in order of which game is the most popular one. It's simply a collection based on people's reviews and ratings. While there are many other games that will be released this year, these 5 new PS4 games are the ones that caught our attention. If you think some game belongs to the list, please drop a comment below or contact us.