Buying the best laptop doesn't have to be so difficult nor expensive. If you know where to look, there are amazing alternatives, like MSI's GL72M gaming setup. However, "great deals" are sometimes misguiding, so we need to be careful before making any recommendations. With that same purpose, we thoroughly tested this setup to write a fair MSI GL72M 7RDX-800 review.
Whether it's for gaming, video production, high-resolution video streaming or anything similar, you need a powerful laptop. After evaluating the MSI GL72M 7RDX-800, we'll know exactly what it can and cannot accomplish. We'll share some relevant definitions as well, so you can keep up with all the technical stuff. To make an educated purchase, stick with us.
Buying a High-Performance Laptop
To write our MSI GL72M 7RDX-800 review, we took into consideration the following criteria:
A powerful CPU
The CPU is in charge of processing data related to every activity your computer performs. In one way or another, any input or output relies on it. To get the best laptop for demanding tasks, a high-capacity but efficient processor is required. It'll keep things running properly besides avoiding any issues due to the overheating of the unit.
You should remember that more power usually means more heat unless there's a good ventilation system. Both things are essential to provide a smoother and safer experience.
Efficient RAM usage
The RAM works as the short-time memory of your laptop. It's the thing that provides ultra-fast access to the data resources your computer needs immediately. If you're gaming, for example, everything you're experiencing is being temporarily stored in the RAM. When you're executing memory-demanding processes, a bigger and more efficient RAM will keep your computer from slowing down.
If you don't have enough RAM to perform a task, or your RAM is too slow, your laptop will slow down, freeze or downright crash.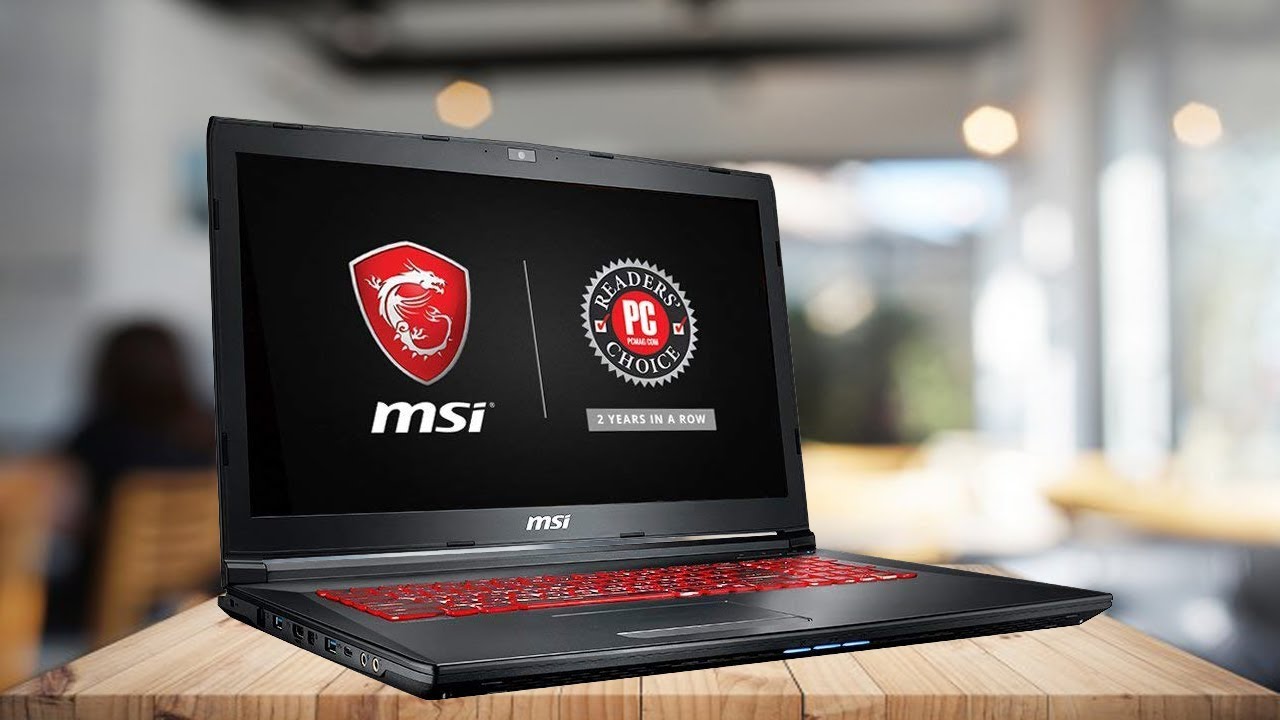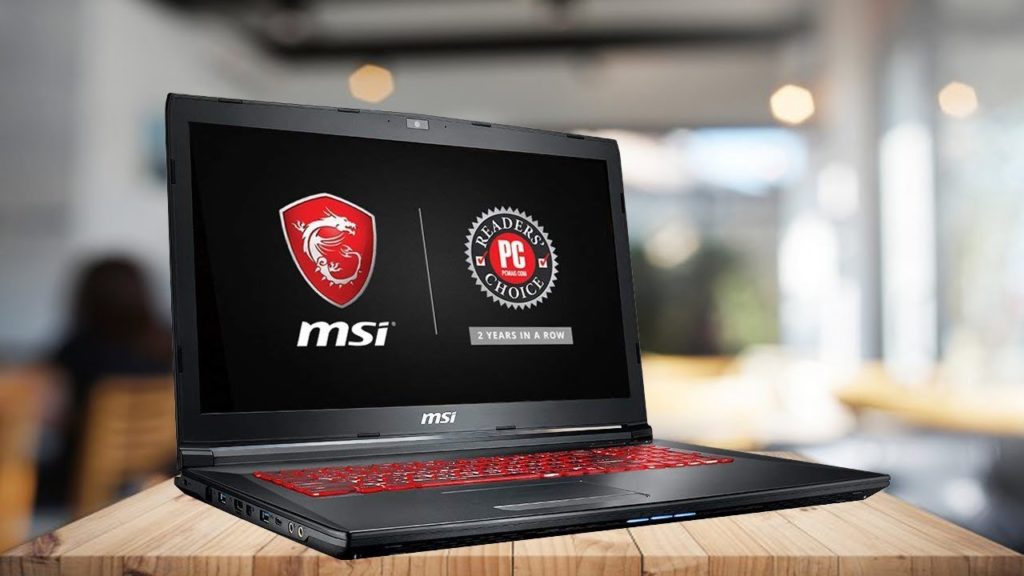 Up to date GPU
Most of the tasks expected from a higher-end laptop require a lot of graphic rendering. However, efficiency is a must, for the same reason as the CPU. Both could overheat if you decide to cut corners when choosing an appropriate ventilation system.
To keep things running smoothly when you're playing an online game, you need a good graphics processor. Not only for that, though, as any video-related tasks will see an improvement with a better GPU.
Great storage capacity
If you're buying a gaming laptop, you'll also need lots of storage room for games. Nowadays, games take up too much space in a gamer's hard drive. To avoid running out of storage quickly, you want a laptop with at least a 500GB HDD. However, to get better performance, solid-state disks (SSD) provide a faster transfer rate that allows for shorter loading times.
Sadly, an SSD storage unit is significantly more expensive than a hard drive disk of a similar capacity. It's worth it, though.
MSI GL72M 7RDX-800 Review
Once we got our hands on the MSI GL72M 7RDX-800, it was time for the review. We put it to test and this is what we found:
What's in the package?
After opening the box, we could finally see the laptop. It's surprisingly lightweight for such a potent machine, which is appreciated. It seems like portability won't be an issue with this gaming setup. Besides that, it also feels well constructed and sturdy. At first glance, it looks like a high-end laptop.
On the package also comes the power adapter to charge the device and a set of instructions. On the instructions, we could see the hardware specifications, as we'll detail below.
MSI GL72M 7RDX-800 Specs
The hardware specifications were the main reason we decided to make an MSI GL72M 7RDX-800 gaming laptop review. At that price, it was a deal we couldn't resist.
First off, the processor: it's a 7th generation Intel i7 chipset. To work alongside that, a single 8GB DDR4 memory. The graphic department is covered by a 2GB NVIDIA GTX 1080 GPU. Everything is top of the line hardware for high-performance devices.
However, the most fascinating thing about this gaming laptop is the hybrid disk. With 1TB in HDD and an extra 126GB on a solid-state drive, both transfer speed and storage capacity are assured.
Testing the laptop's performance
The first thing that caught our attention the fast startup. When you turn up the laptop, it only takes about a minute to be ready to roll. This performance is possible because the OS is running from the solid-state disk, reducing loading times significantly. The faster data transfer rate changes the whole experience.
As expected, the laptop included a pre-activated copy of Windows 10 and a few other things. Namely, the other most notable piece of software included was Norton's antivirus. The few games we tested played smoothly. The powerful GPU ensures that all video-related tasks are carried without any hiccup.
Frequently Asked Questions
Are MSI gaming laptops good?
MSI gaming laptops are known for being reliable and potent. They are an affordable alternative whether it's for entry-level gaming or hardcore players. Their setups are designed to fulfill the needs of any gamer. Learn more: ASUS ROG GL551JW-WH71(WX) Review
How long do MSI laptops last?
With proper care and maintenance, an MSI laptop can endure a whole decade, or even more. However, to keep any particular laptop from being outdated, a few upgrades may be required to provide satisfactory performance.
What's the best MSI gaming laptop?
Given the great price and extraordinaire performance, we would recommend the MSI GL72M 7RDX-800 gaming laptop. It proved to be the most balanced alternative available: powerful, sleek and affordable.
How much RAM do I need for gaming?
Gaming requires a lot of RAM to be properly enjoyed without any complications. Although requirement varies, for most games playing using at least a 4GB DDR4 memory it's recommended. However, for demanding games, you might need up to 8GB. Check this out: Dell Inspiron i7559-763blk Review
Conclusion
After carefully testing the MSI GL72M 7RDX-800, we can recommend this gaming laptop. It's all the things a great laptop should be: fast, reliable and powerful. We were certainly pleased with its performance. All things considered, it's a solid investment whether it's for gaming or something else.
If you haven't bought it yet, you're missing out on a lot. This little machine is capable of changing your gaming experience entirely. Don't live in the past and upgrade your gaming setup with the best equipment.
We hope that we were able to ease your concerns and lend a helping hand. After all, it's up to you to make the decision now. Our job was to merely point you in the right direction. To get superior performance, you won't find a deal as good as this one.